Recipes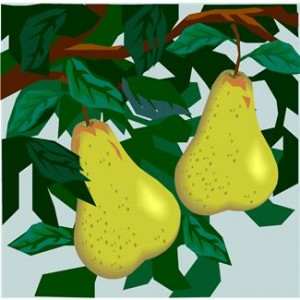 Attention Food Bloggers!
Join our growing list of talented
"Featured Food Bloggers" by
contributing a delish
Gluten-Free Recipe!*
We enjoy featuring "seasoned" Gfree recipe developers/bloggers as well as up and comers!
Contact:  paula at CeliacCorner dot com
Our catalog of recipes is
ever-growing … keep checking in!
Appetizers
Brown Rice & Cannellini Bean Sliders with Parsley, Peach & Honey (Kelly)
Spinach Artichoke Dip (gluten & casein free) (Nicci)
Cheese Bread Balls (Carol)
Maltese Qassatat (Jaqui)
Mexican Rice Paper Rolls (Megan)
Sweet Potato Quinoa Cakes with Avocado-Lime Dressing (vegan) (Caroline)
Tuna and Zucchini Cakes (low-FODMAP) (Joana)
Beverages
Red Currant & Rose Lassi (Emma)
Bread & Muffins
Chocolate Swirl Banana Bread (Vegan) (Allyson)
Chocolate Zucchini Breakfast Bread (Alyssa)
Cinnamon Raisin Bread (Linnaea)
Cranberry Walnut Bread (Elana)
Lemon Chia Seed Muffins (grain-free, dairy-free) (Jane) 
Pumpkin Bread (vegan & refined sugar-free) (Audrey)
Pumpkin & Orange Cheese Bread (low-carb, sugar-free) (Martina)
Rum Bread (Laura H.)
Teff Sandwich Bread (Gina)
Breakfast
Egg & Cheese Toasty Breakfast Treat
Flourless Blueberry, Coconut & Chia Seeds Pancakes
French Crêpes with Vanilla Cream Cheese & Raspberry Chia Jam (Vegan) (Ella)
Grain Free Pumpkin Waffles (Tiffany)
Salads, Soups & Salsa
Orange-Marcona Almond Salad with Pineapple Granita (Q&A with Chef Jehangir Mehta)
Red Curry Soup with Chicken & Rice Noodles (Laura)
Moroccan Lentil Vegetable Stew (Hallie)
Slow Cooker Turkey Tomatillo & Pinto Bean Soup (Alyssa)
Roasted Corn Salsa (Jeannette)
Side Dishes
Green Lentil Pilaf with Dates and Yams (Mariel)
Entrees
Arugula, Goat Cheese, Caramelized Onions & Rosemary Pizza
(PF Chang's) Beef Sichuan (Jenny)
Cauliflower Lasagna (Ciarra)
Veggie-Tastic Mac & Cheese (dairy-free) (Laura WK)
Portuguese-style Stew of Clams, Pork, Kale & Beans (Moira)
Organic Quinoa (Keen-wa) Spaghetti Stir Fry
Paleo Thai Food Fish Skewers (Tina)
Pizza and Pasta Sauce (Carol)
Desserts
Blackberry Cupcake Pies (GF & Dairy-Free)
Brown Sugar Almond Cake (Vegan) (Liane)
Castagnaccio (Italian Chestnut Cake) (Vegan) (Emma P.)
Chai Spiced Apple Cake (Balvinder)
Fig Bars (Nicole)
Flourless Lemon Almond Cake from the Spanish Mediterranean (grain, casein & yeast free, vegetarian) (Pat)
Fudgy Flourless Chocolate Brownies (Nicole)
Grated Carrot Pudding with Cardamon (dairy-free)
Heavenly Chocolate Chip Brownies (Kate)
Japanese Rice Flour & Tofu Cheese Cake (Yasuko)
Lemon Cream Pie (No Bake)  (Danielle)
Mint Cacao Cookie Truffles (vegan, refined sugar-free) (Cara)
Pumpkin Pie with Pecan Coconut Crust (grain-free) 
Pumpkin Seed Chocolate Chip Cookies (high protein, dairy-free) (Maggie)
Raspberry Chocolate Tarts (grain-free, dairy-free, low-carb) (Adriana)
Ricotta Cheesecake with Peaches & Honey (Jackie)
Tart au Pommes with Frangipane (French Apple Tart) (Orly)
Many Thanks Featured Food Bloggers, you are the BEST! Readers are encouraged to follow them all.
Adriana – living healthy with chocolate
Allyson – allyson kramer
Alyssa  – queen of quinoa
Alyssa B – everyday maven
Audrey – unconventional baker
Balvinder – simple gluten free kitchen
Carol – carol fenster, gluten free easy
Caroline – sincerely caroline
Ciarra – popularpaleo
Cara – cara's cravings
Danielle – Baking Backwards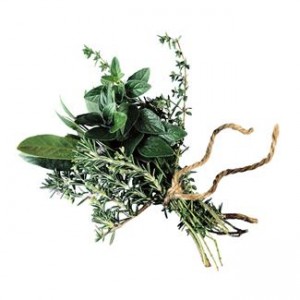 Ella – PureElla
Emma – my darling lemon thyme
Emma P – coconut and berries
Gina – the gluten-free gourmand
Hallie – dailybites
Jackie O. – CAFE, Celiac & Allergy Friendly Epicurean by Jackie Ourman
Jaqui F. – Senza-G
Jane  – Jane's Healthy Kitchen
Jeanette – jeanette's healthy living
Jenny – creative cooking gluten free
Joana – my gut feeling
Kelly – inspired edibles
Laura B. – laura b russell notes from a gluten-free kitchen
Laura W.Kong – gluten-free fabulous
Laura H. –  guilt free foodie cutie
Liane – VGNGF
Linnaea – i am Gluten-Free
Maggie – sheletthemeatcake
Mariel  – mariel hemingway
Megan – the gut gazette
Moira – moira hodgson
Nicole S. – cucina nicolina
Nicole – wildflours gfg
Nicci – gfcfdoneeasy
Orly – gluten free challenge
Pat – gluten free around the world
Tiffany – gluten aversion
Tina  – PaleOmazing
(*Note:  Not all recipes submitted will become a "Featured" Recipe. CeliacCorner reserves the right to accept or reject recipes submitted.)
Don't miss our recipe round-up for: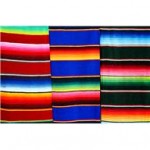 Cinco de Mayo
(Mexican recipes to be enjoyed anytime of the year!)