Resource Guide for your Gluten Free Cinco De Mayo Celebrations!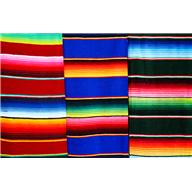 Cinco de Mayo (Spanish for "fifth of May") is a celebration held …. on May 5!  The holiday commemorates the victory of the Mexican militia over the French army at The Battle Of Puebla in 1862.
The day is not only celebrated in Mexico, but many Mexican Americans (and others!) in the US also enjoy this cultural event, where family and friends feast on Mexican food, refresh on Magaritas, and dance to the rhythms of Mexican folk music! Ole! 
Below we have a few Recipe and Craft ideas for you to make your Cinco de Mayo, a fun and gluten-free safe one!
Recipes

Appetizers, Breakfast, Soups, Mains
– Cheesy Ham & Black Bean Nachos
– Tortillas (dairy-free), Tortillas & Tortillas & (Quinoa) Tortilla
– Carne Asada Tacos & So-Cal Street Tacos
– Roasted Corn and Ricotta Enchiladas with Chipotle Tomato Sauce
– Sour Cream Chicken Enchiladas
– Spinach and Cheddar Quesadillas & Chicken Quesadillas
– (Slow Cooker) Turkey Tomatillo & Pinto Bean Soup
– Mexican Chili (slow cooker)
– Tamale Pie (gluten-free & corn-free) Vegetable Tamale Pie
– Southwestern Stuffed Spaghetti Squash
Salsa & Guac
Desserts
– Coconut Milk Flan & Rice Pudding Flan & Mexican Flan
– Magarita Cupcakes (dairy-free)
– Mexican Wedding Cookies & another!
Beverages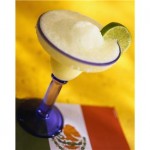 – Watermelon-infused Magarita
– Mojito (yes, we know Havana, Cuba is the birthplace of the Mojito, but it can also be enjoyed on Cinco De Mayo!)
– Horchata
Crafts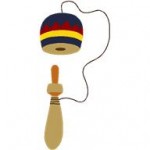 – Egg Carton Maracas 
Will you be attending a Cinco de Mayo celebration this year? What gluten-free Mexican dish will you be preparing?