On the Horizon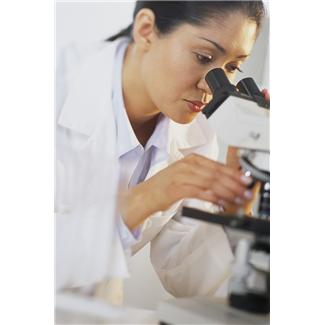 While currently there is no cure for Celiac and strict adherence to a gluten-free diet is the only treatment, research on future treatment methods is being conducted by leading Celiac research centers and pharmaceutical companies around the globe. Perhaps one day there will be a pill available to take in addition to following a gluten-free diet (i.e. in the case of accidental gluten ingestion) or a vaccine (for prevention & treatment). Recent  studies include: the therapeutic drugs Larazotide Acetate (Innnovate Biopharmaceuticals' INN-202) (formerly know as Alba's AT-1001) and ALV-003 (Alvine). ImmusanT, a privately held biotechnology company located in Cambridge, MA, raised $40 million in financing to advance development of the immunotherapeutic Nexvax2 vaccine, which is currently the only "disease modifying" (would be able to consume gluten, without issue) treatment.  Avaxia Biologics, out of Lexington, MA has received several grants to study a therapeutic treatment (AVX-470) as well. BioLineRx announced in September that pre-clinical results demonstrated safety of BL-7010, an oral therapeutic treatment.  In Valencia, Spain clinical trials are being conducted on Biopolis' Probiotic ES1. Studies involve several phases and can take many years to complete, but future treatment methods look promising. Research is also underway in Italy and the Netherlands using stem cell transplants which could one day restore gluten tolerance to celiacs.
The University of Chicago's Celiac Research Center, among others, is at the forefront of research and education. Their annually published Research Summary Report outlines exciting discoveries which most certainly will have a great impact on the diagnosis and treatment of Celiac Disease. Open HERE to view a copy of their most current Year-End Research Report (2017). "There is today strong evidence that a cure that would allow to freely eat gluten is possible. However, it is further down the road and may take 10-20 years to be available to patients with celiac disease" Dr. Dr. Bana Jabri, professor at University of Chicago and one of the world's leading researchers of celiac disease (as noted in Media Planet article (6.2013). 
For research being conducted at other notable US Celiac Research Centers please visit

"Resources"

, for a listing of nationwide centers to contact.
For Information on Celiac Clinical Trials/Studies visit: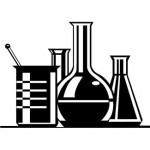 National Institutes of Health's Clinical Trials.gov
http://clinicaltrials.gov/search/term=(celiac+disease)+%5BCONDITION%5D
U.S. National Library of Medicine – National Institutes of Health's PubMed.gov
http://www.ncbi.nlm.nih.gov/pubmed?term=celiac
Additional reading on current therapeutic treatments underway: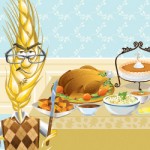 TAKEDA/COURS – CNP-101/TAK-101 – an immune modifying nanoparticle designed to induce tolerance to gluten in patients with celiac disease (10/2019)
Innovate Biopharmaceuticals' Larazotide Acetate INN-202 …
a tight junction regulator, a zonulin inhibitor, (
formlery known as Alba's Larazotide Acetate AT-1001)
Recruiting Celiacs for Phase II Clinical Trial in the US & Canada): 
http://celiaccorner.com/celiac-gluten-free/7021/
Press Release dated 5/1/12 announcing grant of certificate of registration for copyright of first and only Patient Reported Outcome questionnaire for patients with Celiac: http://www.prnewswire.com/news-releases/alba-therapeutics-recruiting-for-a-phase-2b-clinical-trial-and-gains-exclusive-rights-to-the-first-and-only-patient-reported-outcome-questionnaire-for-patients-with-celiac-disease-149658295.html
Alba-Larazotide Phase I Trial results: http://onlinelibrary.wiley.com/doi/10.1111/j.1365-2036.2007.03413.x/pdf
(2.11.14) Alba Therapeutics Announces Positive Results of Phase IIb Trial in Celiac Disease
(

2016) Innovate Biopharmaceutical Completes License For Late-Stage Celiac Disease Asset From Alba Therapeutics
Clinical trials expected to begin in 2018
(Alvine's ALV003 … enzymes to break down gluten) http://www.marketwatch.com/story/alvine-pharmaceuticals-alv003-receives-fast-track-designation-from-the-fda-for-the-potential-treatment-of-celiac-disease-2012-09-05
 http://www.marketwatch.com/story/alvine-pharmaceuticals-presents-results-from-a-phase-2a-trial-of-alv003-in-celiac-disease-patients-at-the-2012-digestive-diseases-week-meeting-2012-05-22
http://celiaccorner.com/celiac-gluten-free/alvine-pharmaceuticals-announces-results-from-phase-2a-trial/
(5/2013): http://celiaccorner.com/celiac-gluten-free-blog/abbvie-and-alvine-pharmaceuticals-collaborate-on-oral-therapeutic-treatment-alv003-for-celiac-patients/#.UZJgLaLijwZ
(10/2013): First Patient in Phase 2b Clincal Trial by Alvine Given Dose of Alv003
(Avaxia Biologics' AVX-470) http://www.marketwatch.com/story/avaxia-biologics-awarded-15-million-phase-ii-sbir-grant-from-nih-to-develop-oral-antibody-therapeutic-for-inflammatory-bowel-disease-2012-03-19
(ImmusanT's Nexvax2 vaccine … blocks immune response to gluten)
(9/27/18) ImmusanT Announces First Patient Dosed in Phase 2 Trial of
Therapeutic Vaccine for Celiac Disease (11/17) ImmusanT raises $40 million to fund research; (5/23/17) Nexvax2 alters immune response to gluten in patients with celiac disease ;(2/26/17) ImmusanT's celiac disease immunotherapy passes first clinical test; past articles: http://www.immusant.com/wp-content/uploads/2011/06/ImmusanT-Series-B-Press-Release-FINAL-12.22.2014.pdf ; http://celiaccorner.com/celiac-gluten-free/vaccine-for-celiac-manufactured-and-tested-in-massachusetts/; http://www.pharmiweb.com/pressreleases/pressrel.asp?ROW_ID=104065#.VG58SvnF9-4  http://www.fiercebiotech.com/press-releases/immusant-raises-20-million-series-financing-advance-immunotherapeutic-and-d ; http://celiaccorner.com/celiac-gluten-free-blog/immusant-initiates-clinical-trials-of-nexvax2-first-ever-therapeutic-vaccine-for-celiacs/ ; http://www.marketwatch.com/story/immusant-names-ferdinand-e-massari-as-chief-medical-officer-2013-09-09
(BioLineRx's BL-7010) (8/2014:  http://www.businesswire.com/news/home/20140821005350/en/BioLineRx-Receives-Notice-Allowance-Patent-BL-7010-Covering#.U_dyFfldV-4 (7/2014: BioLineRx Announces Results from Phase 1/2 Study for Celiac Treatment ; (6/2014:  http://www.marketwatch.com/story/biolinerx-receives-notice-of-allowance-for-us-patent-covering-novel-treatment-for-celiac-disease-2014-06-11 ;  http://online.wsj.com/article/PR-CO-20130924-903110.html http://www.celiac.org/images/stories/PDF/bioline.pdf  http://online.wsj.com/article/PR-CO-20130828-904762.html ; (3.10.14) http://www.marketwatch.com/story/biolinerx-completes-dose-escalation-stage-of-phase-12-study-for-novel-celiac-treatment-2014-03-10?reflink=MW_news_stmp
(Biopolis' ES1, probiotic strain – Spain) http://ow.ly/fMM5m
(University of  Washington's  KumaMax) (5/2015) http://www.komonews.com/news/health/UW-Researchers-developing-cure-for-celiac-disease-302653671.html?tab=video&c=y  ; https://depts.washington.edu/uwc4c/news-events/uws-promising-therapeutic-for-celiac-disease-featured-in-chemical-and-engineering-news/
Amgen's AMG 714 ("would protect against modest contamination")
Miscellaneous articles relating to research/therapeutic treatments in the works (around the globe): 
Looking for an off switch for celiac disease (2.23.18)
Common bacteria show promise for treating celiac disease (from 2016) — (posted 2.26.17) ScienceDaily
Pill developed from egg yolk research at U of A could crack gluten intolerance (7/2015)
As Celiac and Gluten Sensitivities Gain Prominence, Drug Companies Race to Find Treatments (4.28.15)
Promising Celiac Disease Therapies On the Horizon (3.9.15), uk.reuters.com
Celimmune Founded to Develop Novel Therapeutics for Celiac Disease (2.27.15)
Two Therapeutic Treatment Drugs for Celiac Disease Appear to be on Equal Footing for a Release Date
McMaster University Researchers Discover New Molecule Which Could Lead to Therapeutic Treatments for Celiac Disease
http://www.bostonglobe.com/business/2013/03/10/race-for-fix-celiac-disease-underway-boston/aDEI0ONcZnCklaTFD1CbgO/story.html
 (Hookworms) http://www.sciencedaily.com/releases/2014/09/140925100929.htm
Though we try to keep up with the latest in future therapeutic treatments, certainly there are other studies being conducted worldwide which we have not included here. 
You can help fund research by making a donation to a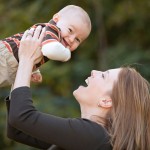 Celiac Research Center!  Another way in which to help further Celiac
research is by participating in a research study if you have Celiac, thus contributing to
advancements in treatment methods and ultimately helping
the entire Celiac community!
In addition to the request for participation for clinical trial noted above (Alba), check here for other requests to participate in a research study! http://celiaccorner.com/current-petitions-relating-to-food-allergens/
Visit "Celiac News and Articles"  for informative medical and lifestyle articles.