Find Support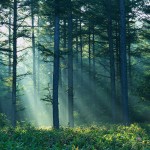 Support groups are a valuable resource for the newly diagnosed as well as the seasoned Celiac & non-celiac gluten-sensitive community.  By attending local support group meetings and seminars you will gain important information on the latest in medical research, dietitian recommendations, useful tips for living a healthy gluten-free lifestyle, and so much more.  Sign up for a workshop on the 1, 2, 3's of living gluten-free or a demonstration on how to prepare delicious gluten-free breads & desserts!  Support Group meetings are a wonderful venue where you can chat with others on a similar Celiac journey.  Take your spouse, a friend, or go solo.  Consider volunteering!  Our list below ranges from larger, organized groups to smaller, intimate settings.
Note to Local Support Group leaders:  If you have updated contact information, please let us know so we will have the most up-to-date info available for our website visitors.
(Visit our Resources page for more helpful information)
National Celiac Organizations:
Canada
Canadian Celiac Association
http://www.celiac.ca/
United States
The American Celiac Disease Alliance
(Spanish translation available)
http://www.americanceliac.org/
Celiac Disease Foundation
http://www.celiac.org/
Celiac Support Association
(Spanish translation available)
http://www.csaceliacs.org/
Gluten Intolerance Group of North /America
http://www.gluten.net/
Beyond Celiac (formerly known as National Foundation for Celiac Awareness)
http://www.celiaccentral.org/About-NFCA/19/
Raising our Celiac Kids (R.O.C.K.)
http://www.celiackids.com
Other Sites for information on Pediatric Celiac Disease: http://www.gikids.org/content/3/en/celiac-disease
[For our Spanish/Espanol speaking visitors: Visit The National Digestive Diseases Information Clearinghouse at http://digestive.niddk.nih.gov/ – for information on Celiac Disease in Spanish and also HERE]
Find Foreign Celiac Organizations here: http://celiaccorner.com/foreign-celiaccoeliac-organizations-support-groups-3/
Other useful websites to visit for celiac info and support:
National Institute of Health Celiac Disease Awareness Campaign
U.S. Celiac Support Groups by State
(Note: Contact information can change, apologies for any outdated info. If you are are aware of any revisions to support groups, please feel free to email CeliacCorner at: paula@celiaccorner.com)
Notes:
CSA – Celiac Sprue Association
GIG – Gluten Intolerance Group of America
You can also search here for support groups in your area: http://celiacdisease.meetup.com/
Visit our Resources page HERE.