How Common is Celiac?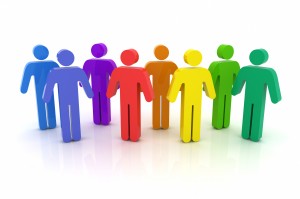 Now recognized as a common disorder affecting 1 out of 133 Americans, Celiac is widespread throughout the world.   Unfortunately, many people with Celiac remain undiagnosed, as the symptoms vary widely making it difficult for primary care physicians to make an accurate diagnosis.  Studies have shown that it can take an average of 6 to 10 years before a diagnosis of Celiac is made.  Numerous Celiac support organizations are actively working to increase awareness to health care professionals, thus ensuring an accurate and more timely diagnosis.
There are also a large percentage of people who may be sensitive to gluten, and experience the same symptoms as someone with Celiac, but not actually have the disease.   The gluten-sensitive may benefit from a gluten-free diet – but it is strongly recommended to rule out a Celiac diagnosis, before beginning the diet.  This should be further discussed with a primary care physician or gastroenterologist.
Estimated Prevalence of Celiac (in the U.S.) from the University of Chicago Celiac Disease Center:
1 in 133
(a newer study shows 1 in 141 – in average healthy people )
, a similar prevalence is found in Canada – 1 in 100 in the UK) 1 in 100 (non-hispanic whites) 1 in 56 (in people with related symptoms) 1 in 22 (in people with 1st degree relatives who are celiac (parent, child, sibling) 1 in 39 (in people with 2nd degree relatives who are celiac (aunt, uncle, cousin) 85 – 90% of people with celiac do not know they have it.
For more celiac statistics from The University of Chicago Celiac Disease Center, click here.
Other facts about CD on a global level, according to leading celiac experts as noted in the New England Journal of Medicine:
CD affects 0.6 to 1.0% of the population worldwide, with wide regional differences in Europe (0.3% in Germany, 2.4% Finland, 0.7% in Italy  … according to Finland 2010 study)
CD is also common in developing countries, especially in North Africa and the Middle East
In India, CD is found mainly in the northwestern part of the country, where wheat is a staple
Cases have been found in China