Tips for Shopping on a Budget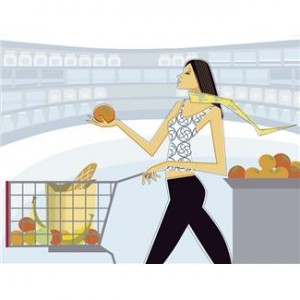 In our current economy, the last thing anyone wants to face is having to increase their grocery budget due to the necessity of eating gluten-free.  No doubt about it, packaged gluten-free products cost more, but if you shop savvy you can and will save money.  Following are a few tips to help you avoid paying a premium for your favorite GF products. It will take some practice, but you will find it well worth the time and effort.  If you have any shopping tips you would like to share, please post on the CeliacCorner Facebook page!
Avoid Processed/Packaged GF Foods
Avoiding processed and packaged food makes sense on several levels. In addition to the cost, many also contain high amounts of added salt, carbs, calories and unhealthy preservatives & additives. If you stick to a diet consisting of fresh fruits, vegetables, legumes, rice, pasta, fish and poultry, and limited meats, you will not only save money, but also will be eating healthier. Keep a few boxed frozen meals on hand to throw in the microwave in a pinch (stick to manufacturers who use lower sodium and include healthier ingredients – there are a few out there).
Less Meat
There are many other ways of getting protein into the diet.  Meat can take a large bite out of your grocery money, so instead consider substituting meat with a variety of legumes, vegetables, fruits, rice and salads.  The "new" healthier way of eating is to serve a larger portion of veggies, etc. and the meat, poultry or fish becomes the smaller portioned side dish.
Buy in Bulk
Shop our Store for deals on gluten-free foods available at Amazon.  Stock up by buying in bulk, and save. Be careful of the bulk bins at stores, as there is a huge risk of cross contamination. Note: our friends at The Liberated Kitchen caution when buying bulk to be certain the item is in its original packaging noting gluten-free, as cross contamination can occur if the bulk items are "repackaged" in a shared facility.
Communicate With Others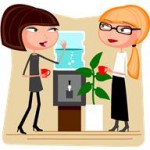 Chatting with others also shopping for gluten-free products, whether at a local support group meeting or even in the aisles of your favorite market, can be very helpful.  Don't be shy! You will learn how & where others save a buck!  Be sure to share your tips.
On-Line Coupon Companies
Sign up for a free membership at ALL of these great sites! Groupon http://www.groupon.com; ShopatHome http://www.shopathome.com/; Mambo Sprouts (organic items) http://www.mambosprouts.com/; Red Plum http://www.redplum.com/
Shop Local Farmer's Markets
You will find an assortment of naturally gluten-free, organic fruits and veggies, at a reasonable price. See Supermarkets section to find a link to search for farmer's markets in your area.
Contact Manufacturers
Visit both mainstream and organic/gluten-free manufacturer websites.  Many will offer money saving coupons.
Make Your Own Bread
At $5.99 on average for a loaf of GF bread, consider investing in a bread-maker.  Homemade bread tastes better too!
Shop at Discount Stores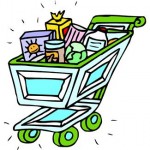 Think JobLot, Walmart, BJ's, Sams, Target and even the Christmas Tree Shop.  All of these bargain stores offer many gluten-free food products that are found at Whole Foods and other specialty natural stores at a higher price.  Some items are usually well stocked on the shelves, while others will come and go (especially at JobLot), so if you find a few non-perishable favorites, stock up!  Here is just a sampling of GF food that can generally be found on the shelves at JobLot & Walmart:
JobLot
Bob's Red Mill
(always available and at $2 to $4 less than Whole Foods)
Ewehorn Cereal Mariani Walnuts Ancient Harvest Quinoa Several GF/organic peanut butters A variety of jams and jellies Polar sparkling water Several varieties of tortilla chips
WalMart
Many of their Great Value brand items are GF
AMY's products A-1 Steak Sauce Blue Diamond nuts Chex & Fruity Pebbles Cereals Cracker Jacks Frito Lay snacks (Fritos) Green Mountain salsa McCormick Extracts Minute Rice Newman's pasta sauces & salad dressings Several rice cracker snacks
NOTE on above products, you will need to read labels carefully as ingredients can change at any time.
_____________________________________________________________________________________
A few more tips:
Make your own granola/trail mix (& other snacks), not only do many packaged brands contain gluten, they also are costly. Here is a great recipe: http://celiaccorner.com/celiac-gluten-free/homemade-gluten-free-granola/
Look for mainstream products that are GF – many manufacturers such as General Mills, Kraft, ConAgra, Kozy Shack offer gluten-free products (see GF manufacturers)
Prepare large quantities of food and freeze (especially soups, stews and rice dishes)
When shopping at Whole Foods and other natural food stores, look for daily specials, especially for produce and at the meat & seafood counter, as well as on GF items
See Tax Deduction Info for further savings at tax time.
Also Visit CeliacCorner Contests-Giveaways page for other Gfree savings!