Restaurant Reviews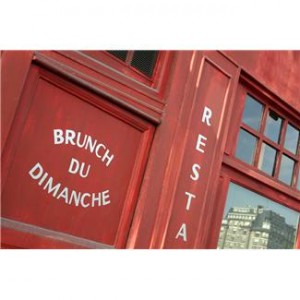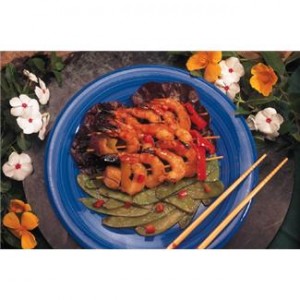 right this way for a delicious gluten-free meal!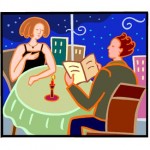 Like to Dine & Blog?
We are accepting GF Restaurant Reviews!
Please submit your review to paula at celiaccorner dot com
& we will consider for publication!

Featured Restaurant!
Hearth Pizzeria, Needham, Massachusetts
(Restaurant owners, want to see your restaurant highlighted here, contact us!)
Arizona 
Picazzo's Organic Italian Kitchen,
Sedona, AZ                                                                                

Florida
Vertoris Pizza House, Bradenton, FL
The Columbia Restaurant,
St. Armand's Circle, Sarasota, FL (travel story)
Massachusetts
Boynton Restaurant

,
Worcester, MA  
Hearth Pizzeria

,
Needham Center, Needham, MA  
Twist Bakery & Cafe,
Millis, MA  
Woodman's of Essex,
Essex, MA  
Several CAPE COD Eateries
New Hampshire
Half Baked Fully Brewed, Lincoln, NH (review & travel story)
New York
Bloom's Delicatessen,
New York City
Carmine's,
New York City (Mid-town location)
Ellen's Stardust Diner & Mozzarelli's Pizza,
New York City  
Risotteria,
New York City (W. Village)  
A few other NYC restaurants/bakeries offering gluten-free items mentioned in our travel stories 

HERE

 &

HERE
Puerto Rico
Various PR restaurant reviews from guest author, open here
Rhode Island
Cafe Itri,
Cranston, RI (Knightsville)  
Crazy Burger Cafe & Juice Bar,
Narragansett, RI
Kabob and Curry,
Providence, RI  (East Side-College Hill)  
The Mooring Seafood Kitchen and Bar Restaurant,
Newport, RI (Sayer's Wharf)  
The Ocean House, Watch Hill,
Westerly, RI  
Pane e Vino,
Providence, RI (Historic Federal Hill)
Texas
From Across The Pond, Colleyville, TX
Outside of the US:
ITALY
Florence
A gluten-free Thanksgiving in Firenze – Ristorante Il Latini
Positano
Gluten-Free in Positano – Restaurant Il Fornillo
Rome
The Yellow Squash (Piazza Navona) and Momo (near Trastevere) – a travel story
Miscellaneous articles found on the web highlighting (multiple) gluten-free RESTAURANTS/BAKERIES in a specific city, state or country – apologies for any broken links.
US
(Anchorage)
http://www.anchoragepress.com/news/dining-without-allergy-friendly-anchorage-for-kids/article_371be5a8-0e91-11e2-9c01-0019bb2963f4.html
(California)
http://celiaccorner.com/celiac-gluten-free-blog/my-top-3-gluten-free-travel-dining-destinations-italy-new-york-california/#.Ui3mKsbrxko
(Cape Cod, Massachusetts) 
http://celiaccorner.com/celiac-gluten-free-blog/gluten-free-dining-on-cape-cod-massachusetts/#.UiZ-YDbrxko
(
Chicago)
http://www.chicagotribune.com/features/food/ct-dining-1011-gluten-free-20121011,0,4224130.story
(Dallas)
http://blogs.dallasobserver.com/cityofate/2014/03/dallas_best_gluten_free.php
(Houston) 
http://blogs.houstonpress.com/eating/2012/12/houston_gluten_free_restaurants_dinner_lunch_dining_options.php
(Maine)
http://bostonglobe.com/lifestyle/travel/2012/04/28/maine-restaurants-where-vegetarian-fare-fills-plate-maine-restaurants-where-veggies-reign/Blys2jetRRnK6uzPhzQibI/story.html
(Massachusetts (Harvard Sq., Cambridge)
: 
http://www.thecrimson.com/article/2013/4/17/square-eateries-gluten-free/
(Maui) 
http://www.mauinews.com/page/content.detail/id/569220/Gluten–free-.html?nav=5020
(New Orleans) 
http://www.nola.com/dining/index.ssf/2012/12/more_new_orleans_bakeries_and.html
(
New York City)
http://www.dnainfo.com/20120306/manhattan/ten-manhattan-restaurants-friendly-gluten-intolerant#ixzz1oLCHB4CZ
; 
http://www.examiner.com/review/best-gluten-free-places-nyc-2
; 
http://guestofaguest.com/new-york/food/gluten-free-in-nyc-5-delicious-treats&slide=1
 ; 
http://www.dnainfo.com/new-york/20150803/upper-east-side/slew-of-gluten-free-eateries-open-on-upper-east-side
(New York – Hudson Valley)
http://blogs.poughkeepsiejournal.com/glutenfreeinthehudsonvalley/2012/10/16/gluten-free-hudson-valley-eatery-list-updated-october-16/
(Philadelphia) http://blog.zagat.com/2013/02/where-to-dine-gluten-free-in.html
(Phoenix)
http://blogs.phoenixnewtimes.com/bella/2012/09/favorite_gluten_free_phoenix.php
(San Diego) 
http://www.utsandiego.com/news/2012/mar/06/five-gluten-free-restaurants/
(San Francisco)

 http://www.modernluxury.com/san-francisco/story/five-places-eat-gluten-free ; http://blog.zagat.com/2013/02/10-spots-to-go-gluten-free-in-sf-bay.html
(Walla Walla) 
http://whitmanpioneer.com/feature/2013/01/31/a-gluten-free-walla-walla-restaurant-guide/ 
Around the Globe
(Croatia) https://www.glutenfreeliving.com/gluten-free-lifestyle/traveling/gluten-free-croatia-where-to-eat-when-exploring-southeast-europe/?fbclid=IwAR2qFEGLj974Qn2WIUVFSHORKVE9nY4fAHoKRP7nSnXKL1EqP9PbMQBs2uo
(Hong Kong)
http://www.glutenfreekidstravel.com/2012/03/gluten-free-food-in-hong-kong-hotels.html
(Istanbul) https://www.dailysabah.com/expat-corner/2018/01/16/your-guide-to-going-gluten-free-in-istanbul
(Italy)
http://www.thestar.com/travel/caribbean/article/1161661–travel-for-allergy-sufferers-italy-offers-gluten-free-dining-in-the-land-of-pasta
; 
http://celiaccorner.com/celiac-gluten-free-blog/my-top-3-gluten-free-travel-dining-destinations-italy-new-york-california/#.Ui3mKsbrxko
 ; 
http://www.nytimes.com/2014/06/29/travel/gluten-free-dining-in-italy.html?_r=0
(London)
http://www.telegraph.co.uk/sponsored/in-the-know/london-dining/9469450/london-gluten-free-restaurants.html
 ;
https://www.forbes.com/sites/joanneshurvell/2018/04/26/londons-best-gluten-free-restaurants/#4e51029214dc
  (Best GF brunches: 
http://www.standard.co.uk/goingout/restaurants/londons-best-glutenfree-brunches-9939956.html
 ; 
http://www.standard.co.uk/goingout/restaurants/top-london-restaurant-goes-gluten-and-dairy-free-and-no-one-notices-a3113051.html
(Montreal)
http://celiaccorner.com/celiac-gluten-free/joie-de-vivre-gluten-free-options-in-montreal/
(New Zealand) 
http://celiaccorner.com/celiac-gluten-free-blog/top-10-gluten-free-restaurants-in-new-zealand/
(Paris)
http://www.mnn.com/food/healthy-eating/stories/gluten-free-cakes-bring-tears-of-joy-to-paris#
 ; 
http://www.davidlebovitz.com/2007/10/glutenfree-eati/
 ; 
http://www.davidlebovitz.com/2012/11/noglu-gluten-free-restaurant-paris/
 ; 
http://online.wsj.com/article/SB10001424127887323308504579085233176879574.html
 ;
 http://www.davidlebovitz.com/2014/05/chambelland-boulangerie-gluten-free-paris-pastry/
(Quebec)
http://glutenfreakking.wordpress.com/
(Rome)
h
ttp://www.aglioolioepeperoncino.com/2012/02/gluten-free-rome.html
(Scotland)
http://www.philly.com/philly/living/travel/20130825_Personal_Journey__Gluten-free_is_easy_going_in_Scotland_s_north.html
(Spain, Costa Del Sol)
https://www.euroweeklynews.com/lifestyle/health-and-beauty/item/122527-fuengirola-gluten-free-destination
 ;
Barcelona
(Sydney) 
http://www.goodfood.com.au/good-food/eat-out/best-glutenfree-cafes-and-restaurants-in-sydney-20150212-3q0a2.html
(Toronto) 
http://www.blogto.com/eat_drink/2014/08/the_top_10_gluten_free_brunch_in_toronto/
(Tel Aviv)
http://www.jpost.com/ArtsAndCulture/FoodAndWine/Article.aspx?id=274308
  Looking for reviews of restaurants
around the globe
, visit
Travel Gluten Free
(based in England)  
Miscellaneous:
– Gluten-Free options at US Sports Arenas: 
http://canweeatthat.typepad.com/blog/2011/04/gluten-free-concessions-at-the-stadium.html#comments 
; (Tropicana Field, Tampa: 
http://tbo.com/pinellas-county/gluten-free-franks-huge-burger-await-rays-fans-b82472385z1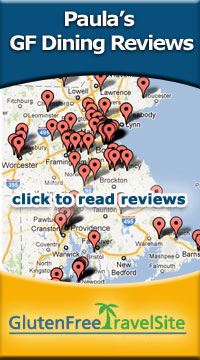 Our review of Twist Cafe & Bakery
was selected as Gluten Free Travel Site's
Review of the Month –

May 2012
http://glutenfreetravelsite.com/featured.php
 Attention: Restaurant owners, if you would like to see your restaurant spotlighted on our home page and above, contact: paula@celiaccorner.com