Bakeries
Most likely you can now find a decent assortment of tasty gluten-free bakery items available on the shelves or in the freezer section of your local market (hopefully!), but where can you order that gluten-free wedding cake? Where is that neighborhood bakery to saunter into and linger over a cappuccino and freshly baked gluten-free scone? For your pleasure, we have included a list of bakeries nationwide offering walk-in service and/or GF items on-line. Some are dedicated gluten-free facilities, others are not, but should be able to accommodate allergen-free requests. Bakeries located outside the  US are listed at the end!
Note: This list will be ever expanding, so continue to check back for new additions!
Arizona
Gluten-Free Creations
2940-b E. Thomas Road Phoenix, AZ 85016 602.522.0659
http://www.glutenfreecreations.com/
Gourmet Girls Gluten-Free Bakery/Bistro
5845 N. Oracle Road Tucson, AZ 502.408.9000
http://www.gourmetgirlsglutenfree.com/
Sprinkles Cupcakes
4501 North Scottsdale Road. Scottsdale, AZ  85251 480.970.4321
http://www.sprinkles.com/cupcake-bakery-locations/phoenix-scottsdale/
California
Atherton Baking Company
San Diego (Lakeside) California Check out their delicious gfree offerings at Kaffee Meister (Lakeside & Santee)   beginning July 2013 email: AthertonBakingCo@gmail.com
http://athertonbakingco.wordpress.com/our-news/
Babycakes
130 East 6
th
Street (betwn. S. Main and S. Los Angeles Strs.) Los Angeles, CA  90014 213.623.5555
http://www.babycakesnyc.com/locations.html
Charlie's Cheesecake Works
1179 Redmond Avenue San Jose, CA  95120 408.268.4556
email:
info@charliescheesecakeworks.com
FlourChylde Bakery
850 Grant Avenue Old Town Novato, CA 94945 415.893.7700
http://www.flourchylde.com/
Fonuts
8104 W. 3rd St. (@ S. Crescent Heights Blvd.) Los Angeles, CA  90048 323.592.3075  
Let them eat Cake!
San Francisco Bay Area 408.940.6887
http://www.allergyfriendlypastries.com/
(no retail location as yet)  
Mariposa
5427 Telegraph Avenue, Unid D3 Oakland, CA They also have a kiosk location at: One Ferry Building San Francisco, CA  04111
http://www.mariposabaking.com/index.html
Miglet's Cupcake Shop
480 San Ramon Valley Blvd., Suite A2 Danville, CA 925.831.9016
http://www.migletsgf.com/
(Miglet's offers a variety of gluten-free bakery items, not just cupcakes!)
The Sensitive Baker
10836 ½ Washington Blvd. Culver City, CA 90232 310.815.1800
http://thesensitivebaker.com/
So Good Gluten Free Bakery & Cafe
32475 Temecula Parkway, Suite G103B Temecula, CA 92592 951.302.6472
http://sogoodglutenfree.com/order-gluten-free-foods-online.html
Sprinkles Cupcakes (Beverly Hills, La Jolla, Newport Beach, Palo Alto)
9635 South Santa Monica Blvd. Beverly Hills, CA   90210 310.274.8765
http://www.sprinkles.com/cupcake-bakery-locations/beverly-hills/
8855 Villa La Jolla Drive La Jolla, CA  92037 858.457.3800
http://www.sprinkles.com/cupcake-bakery-locations/san-diego-la-jolla/
  944 Avocado Avenue  (Corona del mar Plaza) Newport Beach, CA  92660 949.760.0003
http://www.sprinkles.com/cupcake-bakery-locations/newport-beach/
    393 Stanford Shopping Center Palo Alto, CA  94304 650.323.9300
http://www.sprinkles.com/cupcake-bakery-locations/san-francisco-palo-alto/
Sweet Gluten Free
(cupcakes, custom cakes) (serving the San Francisco, Marin, Sonoma, Napa areas) 415.852.2586 email: jill@sweetglutenfree.com
http://www.sweetglutenfree.com
2 Good 2 B … Gluten Free (walk-in bakery opening Fall 2011)
San Diego, CA 760.685.2168 email:
mike@2good2b.com
http://www.2good2b.com/contact.html
Zukra Bakery
San Francisco, CA 415.407.0042
http://www.zukrabakery.com/contact.html
Colorado
Deby's Gluten Free, Inc.
2369 S. Trenton Way, Suite M Denver, CO  80231 303.283.4060 info@debysglutenfree.net
http://www.debysglutenfree.com/
Indulge Bakery
1377 Forest Park Circle, Suite 102 Lafayette, CO 80026 303.926.1676
http://www.indulgebakery.com/retail-bakery/gluten-free
(CAUTION TO CELIACS/GLUTEN-SENSITIVE:  Though Indulge does offer gluten-free items, their website states gfree products "NOT recommended for Celiacs/Gluten-Intolerant)".   
Outside the Breadbox
2027 W. Colorado Avenue Colorado Springs, CO 80904
http://www.outsidethebreadbox.com/index.php?main_page=page&id=6
(products can be purchased at several locations throughout Colorado – check out their website)
Rheinlander Bakery
5721 Olde Wadsworth Blvd. (heart of Olde Towne) Arvada, CO  80002 303.467.1810
http://www.rheinlanderbakery.com
Sweet Escape Pastries
600 S. Sunset, Suite D (Wholesale outlet)
Longmont, CO  80501
720.204.2062
http://sweetescpastries.com
Connecticut
Aleia's Gluten Free Foods
4 Pin Oak Drive Branford, CT 06405 203.488.5556
http://aleias.com/
(products can be purchased at markets in CT, ME, MA, NH, NJ, NY, RI – check out their website)
Florida
Bald Strawberry Bakery and Cafe
427 Fifth Avenue
Indialantic, FL 32903
321.458.5529
http://www.thebaldstrawberry.com/
Cosi Duci Homemade Italian Bakery & Cafe
Plum Park, 141 NW 20th Street, B21 Boca Raton, FL  33431 561.393.1201
http://www.cosiduci.com/
Dream Day Cakes
6352 NW 18
th
Dr. Suite 3 Gainesville, FL  32653 352.336.8955
http://www.dreamdaycakes.com/
Sami's Bakery
2399 E. Busch Blvd. Tampa, FL 877.989.2722
http://www.samisbakery.com/whats-new.cfm
Island Gluten Free Bakery
1880 Stickney Point Road Sarasota, FL  34231 941.923.0200
http://islandgfbakery.com/
Georgia
Dunwoodybakery.com & at Dunwoody's Atlantis Natural Foods
Dunwoody Club Drive (between Jett Ferry & Mt. Vernon Roads) Dunwoody, GA 770.393.8787
http://www.thedunwoodybakery.com/
Good Karma Coffee
31 N. Avondale Plaza Avondale Estates, GA 30002 404.969.5225
http://goodkarmacoffee.weebly.com/index.html
Hawaii 
Sweet Marie's Hawaii, Inc.
3-3204 Kuhio Highway Lihue (KAUAI), Hawaii 96766 808.823.0227
http://www.sweetmarieshawaii.com/
Illinois
Apple's Bakery 8412 N. Knoxville Peoria, IL 61615 309.693.3522 email: apples@mtco.com
http://www.applesbakery.c
om  
Deerfields Bakery
(Stores in Schaumburg, Buffalo Grove & Deerfield) 847.520.0068
http://deerfieldsglutenfree.com
Gluten Free Galley
50 East Walton Street Chicago, IL  60611 919.874.7470
http://www.glutenfreegalley.com
(items distributed to Eclectic Intellectual in Zebulon,  Farm to Form Meat & The Little Bakery & Café in Wendell)
Rose's Wheat-free Bakery
2901 Central Street Evanston, IL 60201 847.859.2723
http://www.rosesbakery.com/Aboutus.asp
Sprinkles Cupcakes
50 East Walton Street Chicago, IL  60611 312.573.1600
http://www.sprinkles.com/cupcake-bakery-locations/chicago/
Swirl Cupcakes
705 W. Belden Lincoln Park, Chicago, IL 773.404.2253
http://www.swirlzcupcakes.com/
Maryland
Freedom Bakery
568 Ritchie Highway Severna Park, MD 21146 410.975.0261 info@thefreedombakery.com
http://www.thefreedombakery.com
Tenzo Artisan
1016 S. Charles Street Baltimore, MD 410.302.6233 410.302.6233
http://www.tenzoartisan.com/index_gluten.html
(
note: website indicates company is "regrouping" but to check back!)
Massachusetts
Celia Cakes
Arlington, MA 781.777.4778
http://www.celiacakes.com/contact.html
Dessertworks
302 Providence Highway Westwood, MA 02090 781.769.1133
http://www.dessertworks.net/
Good JuJu Bakery
7 Rita Avenue South Yarmouth, MA 02664 508.398.4317
Judith@goodjujubakery.com
Hippie Chick Bakery
Amesbury, MA 01913 603.347.1487
http://www.hippiechickbakery.com/
Kick-Ass Cupcakes
378 Highland Avenue/Davis Square Somerville, MA 02144 617.628.2877
http://www.kickasscupcakes.com/index.php
Kick-Ass Cupcakes at The Gelato Cafe
180 Linden Street Wellesley, MA 02482 781.237.5500
http://www.kickasscupcakes.com/Wellesley.php
Peaches Bakery
325 Ayer Road Harvard, MA 01451 978.772.2437
http://www.peachesbakery.com/
Pies by Maria, Gluten Free Bakery, Inc.
(Catering, Breads, Cakes, Cookies, Pies) 270 Centre Street Holbrook, MA 02343 781.440.9875
http://www.pbm-glutenfreebakery.com
Something Sweet Without Wheat
169 Massachusetts Avenue Arlington, MA 02474 781.777.1451   19 Sixth Road Woburn, MA 01801 781.281.2003
http://www.somethingsweetwithoutwheat.com/
Sweet Sorcery Cakes
31 Main Street Ayer, MA 01432 978.772.2233
http://www.sweetsorcery.com/
Twist Bakery & Cafe
30 Milliston Road (in the Roche Bros. plaza) Millis, MA 02054 508.376.1163
http://www.twist-bakery.com/Contact-Us.html
Michigan
Celiac Specialties
Pheasant Run Plaza 39799 Grand River Novi, Michigan 48375 248.987.2348
http://www.celiacspecialties.com/
Minnesota
BitterSweet Gluten-Free Bakery
2105 Cliff Road Eagan, MN  55122 651.686.0112
http://bittersweetgf.com/
Missouri
New Day Gluten Free Bakery
15622 Manchester Road Ellisville, MO 63011 636.527.5000
http://newdayglutenfree.com/cafe/
Montana
Sweet Pea Bakery
2622 West Main Street Bozeman, MT 59718 406.586.8200
http://www.sweetpeabakery.net/today/index.html
New Hampshire
Buzz's Bakery & Take-Out Café
77 Lafayette Road North Hampton, NH 03862 603.379.6512
http://www.buzzsbakery.co.cc/
Chatila's Bakery
The Breckinridge Plaza 254 North Broadway Salem, NH 03079 local: 603.898.5459, toll-free 877.619.5398
http://www.chatilasbakery.com
New Jersey
Bella's Bakery
286 Essex Street Millburn, NJ 07041 973.921.1337
http://bellasbakery.com/
Fallon's Gluten Free Bake Shop
339 Crows Mill Road Fords, NJ 08863 732.710.3338
http://www.fallonsglutenfreebakeshop.com/
Foods by George
3 King Street Mahway, NJ 07430 201.612.9700
http://www.foodsbygeorge.com/
Gluten Free Gloriously
267 Main Avenue Stirling, NJ 07980 908.647.7337
http://glutenfreegloriously.com/home
Mr. Ritt's
212 E. Vine Street Millville, NJ  08332 856.825.8770
http://www.mrritts.com/Home_Page.html
Posh Pop Bakeshop (organic)
New Jersey
732.664.6777
http://www.poshpopbakeshop.com/index.html
(no storefront, delivers to Ocean, Monmouth, Middlesex counties & other, ships all over)
New York
Babycakes NYC
248 Broome Street (btwn. Orchard & Ludlow) New York, NY 10002 212.677.5047
http://www.babycakesnyc.com/locations.html
By The Way Bakery
2442 Broadway New York, NY 10024 212.877.0806
http://btwbakery.com/locations.aspx
(another location in Hastings-on-Hudson, NY – tel:  914.478.0555)  
Crumbs Bake Shop
37 E. 8th Street (Greenwich Village) New York, NY 
http://www.crumbs.com/about/
Everybody Eats
294 Third Avenue Brooklyn, NY 11215 718.369.7444
http://www.EverybodyEats-Inc.com
(no storefront as yet)  
G-Free NYC
(retail store carrying sweets & more) 77A West 85th St. (btw. Columbus & CPW) New York, NY 10024 646.781.9770
http://g-freenyc.com/
Heaven Mills Bakery
5614 New Utrecht Avenue Brooklyn, NY 11219 347.770.8065
http://www.heavenmills.com/
Jennifer's Way Bakery
263 East 10th Street New York, NY (Retail & on-line orders)
http://jennifersway.org/bakery/about/
Katz Gluten Free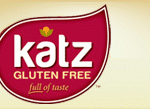 51 Forest Road Suite 316 #58
Monroe NY 10950
845.782.5307
email:Info@katzglutenfree.com
http://www.katzglutenfree.com/
(available on-line, local stores and distributors. Facility is for wholesale ordering only)
Maria Gluten Free Bakery
Cupcakes and Brownies
Huntington, NY 11743
On-line & telephone orders only
631.223.3604
(serving Tri State and Long Island area)
http://www.mariaglutenfreebakery.com/default.html
Noglu NY
1266 Madison Ave. New York, NY
https://twitter.com/NogluNY
Pip's Place
The Gluten-Free Cakery 1729-31 First Avenue (90 th St.) New York, NY 212.360.6400
http://www.facebook.com/#!/pages/Pips-Place-The-Gluten-Free-Cakery/321011994583420
Sprinkles Cupcakes
780 Lexington Avenue New York, NY 10065 (btw. 60
th
& 61
st
strs.) (storefront opening in May 2011)
http://www.sprinkles.com/cupcake-bakery-locations/new-york/
Three Dogs Gluten-Free Bakery
510 North State Road Briarcliff Manor, NY  10510 914.762.2121
http://www.threedogsgfbakery.com/
Tu-lu's Bakery
338 East 11th Street New York, NY 10003 212.777.2227
http://tu-lusbakery.com/
North Carolina
Lindy's Goodies
2823 Spring Garden Street Greensboro, NC  27403 336.790.0267
http://www.glutenfreebylindy.com
Moonlight Bakery
Raleigh, NC (no storefront) 919.889.2722
Specialty Cakes
20920 Torrence Chapel Road Shops on the Green, Suite B1 Cornelious, NC  28031 704.896.8611
http://www.specialtycakesonline.com
North Dakota
The Twisted Bakery
(their site is under construction, please google them)
Ohio
Kathy's Creations
2010 Crestview Avenue (corner of Crestview & West State) Alliance, OH 330.821.8183, toll free 866.821.8183
Sinfully Gluten Free
973.866.3000 (in the process of relocating, google them for new address)
http://www.sinfullygf.com/
Oregon
The Blue Monkey
363 SW Jefferson Avenue Corvallis, OR 97333 541.738.2591
http://bluemonkeygfbakery.com
Cravin Raven Bakery
8339 SE 13th Avenue
Portland, OR 97202
503.234.0603
http://cravinraven.com/
Gluten Free Gem Bakery
265 N. Hancock Street, Ste. 105 Portland, OR 97227 503.288.1508
http://www.coffeeplant.net/contact.html
Providence Fountain Cafe
4805 NE Glisan St. Portland, Or 97213
Pennsylvania
Betsy's Bakery
115 St. John's Church Rd. Camp Hill, PA 17011 717.730.9900
http://www.BetsyBakes4u.com
(walk-in & on-line)  
Gluuteny
1923 Murray Avenue Squirrel Hill, Pittsburgh, PA  15217 412.521.4890 http://gluuteny.com/
The Grainless Baker
Lake Ariel, PA  18436 570.689.9694
http://www.thegrainlessbaker.com/
(no retail location)
Sweet Freedom Bakery
1424 South St Philadelphia, PA 19146 215.545.1899 (gluten free, vegan, allergen-friendly, kosher)
http://www.sweetfreedombakery.com/howtoreachus.html
Virago Baking Company & Cafe
322 1/2 West Main Street Lanscale, PA  19446 215.412.7071
http://viragobakingcompany.com/contact/
Rhode Island
A&J Bakery
1458 Park Avenue, Unit 5 Cranston, RI  02920 401.228.8696
http://www.aandjbakery.net
EvaRuth's
796 Aquidneck Avenue, Unit D Middletown, RI  02842 401.619.1924 evaruths@gmail.com
www.evaruths.com
Silver Spoon Bakery
(possible storefront location coming soon)
401.384.0078
http://silverspoonbakery.com/
Sophie-Cakes
Cranston, RI 02920 401.942.0005 email: sophiecakesbakery@yahoo.com
Ursula's European Bakery
1860 Broad Street Cranston, RI 401.941.4122
Tennessee
Couture Cakes & Confections by A Bountiful Harvest
5228 Hixson Pike Hixson, TN 37343 423.342.4171
http://www.customcouturecakes.com/about.html
FiddleCakes
8
th
Avenue South 2206 8
th
Avenue S. Nashville, TN 615.457.2127   300A 10
th
Avenue S. Nashville, TN 615.214.4992
http://www.fiddlecakes.com/about.html
Texas
Cupprimo Cupcakery & Coffee Spot
8650 Spicewood Springs Road, Suite 105 Austin, TX 78759 512.335.7746
http://cupprimo.com/
Gluten-Free Houston
1014 Wirt Road Houston, TX   77055 713.784.7122
http://www.gfguru.com/saturday-specials/
Mary's Gluten-Free
14641 Gladebrook Drive Houston, TX 77068 713.855.0365
http://marysglutenfree.com/contact
Sprinkles Cupcakes (Dallas & Houston)
4020 Villanova Drive Dallas, TX 75225 214.369.0004
http://www.sprinkles.com/cupcake-bakery-locations/dallas/Sprinkles Cupcakes
4014 Westheimer Road Houston, TX 77027 713.871.9929
http://www.sprinkles.com/cupcake-bakery-locations/houston/
The Little Aussie Bakery & Cafe
3610 Avenue B (off Broadway & Tuleta) San Antonio, TX 78209
http://www.thelittleaussiebakery.com/
Utah
Sweet Cake Bake Shop (in store & on-line)
237 W. 200 N Kaysville, UT 84037 801.444.3288
http://sweetcakebakeshop.com/main.sc
Eleanor's Bake Shop
9495 South 560 West Bldg. D Sandy, UT 84070 801.563.7466
http://www.eleanorsbakeshop.com/
Vermont
Stowe Meadows Bakery
P.O. Box 1495 Stowe, VT  05672 802.888.0002
http://www.skipthegluten.com/products/collections/gf.htm
Virginia
Carolina Cupcakery, Dessert Cafe
Edinburgh Commons 237 Carmichael Way #221 Chesapeake, VA 757.351.1548
http://www.carolinacupcakery.com/menu/gluten-dairy-a-sugar-free
Mixing It Up Gluten Free Baking, LLC
505 Cordelia Dr Ruckersville, VA 22968
434.760.9593
http://mixingitupglutenfreebaking.com/index.php?route=common/home
(sold on-line and in several retail areas)
Triple Oak Bakery
11692A Lee Highway
Sperryville, VA  22740
540.987.9122
(limited walk-in hours, items sold in several stores)
http://www.tripleoakbakery.com/
Washington, DC
Sprinkles Cupcakes
3015 M. Street NW Washington, DC 20007 202.450.1610
http://sprinkles.com/cupcake-bakery-locations/washington-dc-georgetown/
Sticky Fingers Bakery
1370 Park Road, NW Washington, DC 20010 202.299.9700
http://www.stickyfingersbakery.com/
Washington State
Alternative Grains, Inc.
P.O. Box 263 Coupeville, WA  98239 360.678.1969
agi@alternativegrains.com
http://www.alternativegrains.com/about_us.htm
(products are sold in several markets through WA)
Corina Bakery & Bistro
510 6th Avenue Tacoma, WA 98402 253.627.5070
http://www.corinabakery.com
Granny Lala's, Inc.
PO Box 818 Spanaway, WA 98387 253.961.4982 email: grannylala@grannylala.com
Jodee's Fresh and Organic Desserts
7214 Woodlawn Avenue, NE Seattle, WA 98115 206.525.2900
http://www.jodeesdesserts.com/
Wisconsin
Molly's Gluten-Free Bakery
Old Lynndale N47 W28270 Lynndale Rd. Pewaukee, WI 53072 262.369.1404
http://www.mollysglutenfreebakery.com/
Canada
Baked2Go
4255 Boul. Saint Laurent Montreal, Quebec H2W 1Z4, Canada 514-844-3232 
http://baked2go.ca/
Lemonade Gluten Free Bakery
3385 Cambie Street (& 18th, west side) Vancouver, BC 604.873.9993
http://www.lemonadebakery.ca/
Pane Rizzo
1939 Cornwall Avenue Vancouver, BC 604.736.0885
http://pannerizo.com/
Pikanik Lunch Counter & Bakery
127 – 1959 152nd Street South Surrey, BC V4A 4P9 604.635.1759
http://pikanik.ca/lunch-counter-and-bakery/
Ya'd Never Know
21 King Street West (Rear) Dundas, Ontario, L9H 1T5 905.628.2335
http://www.yadneverknow.com/
Paris
Bio Sphere Cafe
47 Rue De LaBorde 75008 Paris
http://bio-sphere-cafe.blogspot.com/
Helmut Newcake
36, Rue Bichat Paris  75010
http://www.facebook.com/pages/helmut-newcake/255981944449043
// –>