Recipe for Gluten-Free Teff Sandwich Bread
by Gina Kelley (Gluten-Free Gourmand)
Guest food blogger for the month of February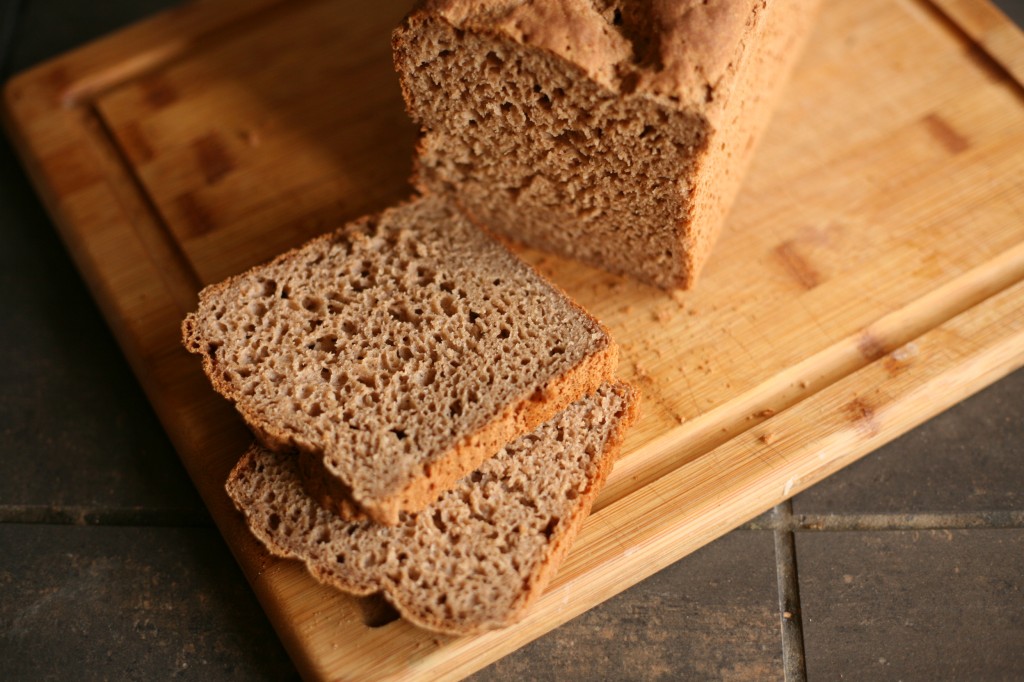 (photo courtesy of Gina Kelley, Gluten-free Gourmand)
In a small bowl or large measuring cup mix:
1.5 cups water at 110 degrees F

1 Tbsp yeast
Set aside in a warm place while you mix the other ingredients.  It should sit for 5-10 minutes until the yeast is dissolved and the water becomes opaque.
Mix in a large bowl:
200g Teff flour

100g Sorghum flour

75g Tapioca flour

75g Potato Starch
2T sugar

1.5 tsp xanthan gum

1.5 tsp salt
Whisk together:
3 eggs
Add the eggs and the water mixture to the dry ingredients with:
4 Tbsp oil or melted butter
1 Tbsp + 1 tsp. apple cider vinegar
Beat the dough until smooth and completely mixed.  Oil or grease a sandwich bread pan.  Pullman Loaf Pans are recommended because their really high sides give you bigger slices.  Cover the pan with a cloth and let rise in a warm place for 60 minutes.  In the meantime, heat the oven to 375.  Once the bread has risen, bake in the oven for 50 minutes to an hour.  The internal temperature should reach 200 degrees.  Let cool on a drying rack for at least 15 minutes before slicing.
Enjoy your teff bread with butter or use it as a sandwich.  Either way it's delicious!
Gina Kelley (AKA Gluten-free Gourmand) has been creating recipes since childhood. Her first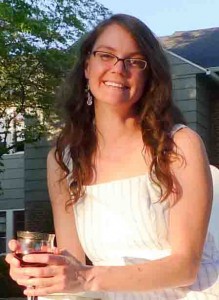 documented recipe was called "Gina's Cookies," a personalized variation of oatmeal cookies that replaced undesirable raisins with delicious chocolate chips.  Fast-forward to 2009 when Gina started putting new things into chocolate chip cookies, like pancetta and amaranth.  A food blog was born, and it was only missing one thing: gluten. After numerous requests for her unique gluten-free flour blends, Gina started selling her artisan flours and baking mixes online. For the holiday season 2012 she unveiled a stunner: a baguette recipe made with her bread flour mix that looks like something out of a French bakery!  Through a dedication to learning traditional ways of doing things and also through creating original combinations of ingredients, Gluten-free Gourmand shows people a new way to love old recipes.
                                                                                             Thanks Gina!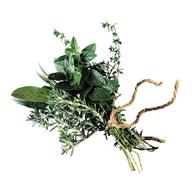 not only is Gina a talented recipe & gfree flour mix developer
she is also a talented photographer, with over 25 years of experience
Check out her portfolio here
To see ALL CeliacCorner recipes open here