Brown Sugar Almond Cake (gluten-free & vegan recipe)
by Liane of

VGNGF

 Blog – Vegan, GlutenFree (and Delicious!)
CeliacCorner's Featured Food Blogger for November
Liane has always liked baking and cooking. Her vegan and glutenfree diet, and the many mediocre
VGNGF
(vegan, glutenfree and delicious) is intended to make cooking and baking easier for people with food intolerances. Originally from Germany, Liane has also lived in London, and is currently traveling in Spain. She likes to use the blog as her online resource for recipes while travelling and has found that it is a nice way to connect with like-minded people, experiment in the kitchen and exchange ideas. Currently she is cooking for groups, and in the future she would like to make and sell baked goods such as bread, cake and cookies for people with multiple food intolerances.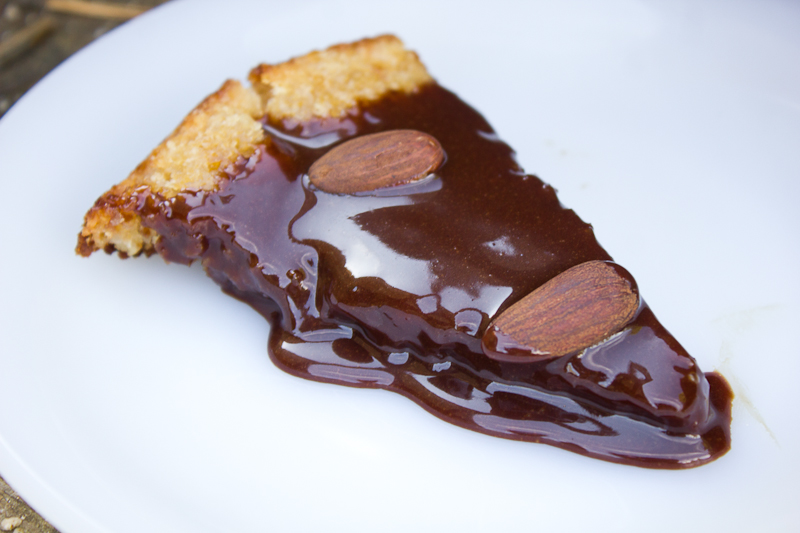 Ingredients
1/2 cup rice flour
1/2 cup ground almonds
1/2 cup cornstarch
1 tsp baking powder
1 tsp baking soda
1/3 cup sunflower oil (or other flavourless oil)
1 tbsp vinegar (any vinegar – cider, white, balsamic – will do just make sure its gluten-free)
1 cup soy milk
3/4 cup brown sugar
roasted almonds (for top)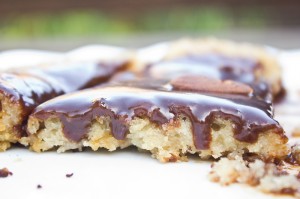 For Topping (optional)
Chocolate Frosting Ingredients
(I borrowed recipe from here)
1 cup sugar
6 tablespoons corn starch
4 tablespoons cocoa
1/2 teaspoon salt
1 cup water
2 tablespoons oil
1/2 teaspoon vanilla
Mix sugar, cornstarch, salt, and cocoa in a medium sauce pan. Whisk in the water. Heat over medium until it gets thick and starts to boil. Boil for 1-2 minutes. Remove from heat and stir in oil and vanilla. Cool and spread on cooled cake.
Instructions
Pre-heat your oven to 180°C (350°F) and line a springform pan with parchment paper or a nonstick line. Mix soy milk with the vinegar and let stand for 5 minutes. In one bowl combine the dry ingredients: rice flour, ground almonds, cornstarch, baking powder and baking soda. In a second bowl mix the oil, soymilk-mixture and brown sugar. Pour the wet ingredients into the dry and stir to combine, but do not overmix. Pour into the prepared cake pan and bake for about 35 minutes (depending on your oven, and the size of the cake pan). It is done when the top is browned, and a toothpick inserted into the middle comes out clean.
Top with the chocolate frosting (or you can just melt some dark chocolate to glaze the cake). Decorate with roasted almonds. Enjoy!
inspired by this recipe  
Thank you Liane!
Vielen Dank!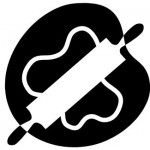 Check out more vegan, gluten-free recipes from Liane at VGNGF
(note: Liane's recipes are in both German & English)
To see ALL CeliacCorner recipes visit HERE