Recipes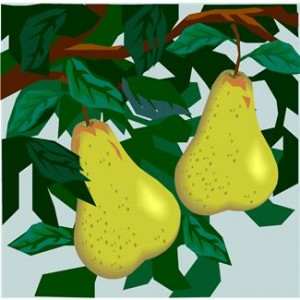 Attention Food Bloggers!
Join our growing list of talented
"Featured Food Bloggers" by
contributing a delish
Gluten-Free Recipe!*
We enjoy featuring "seasoned" Gfree recipe developers/bloggers as well as up and comers!
For more details:
info at celiaccorner dot com
Meet our current Featured Food Blogger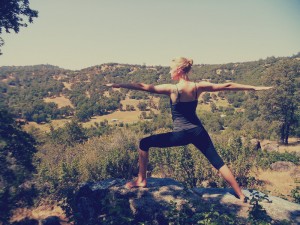 Kristen Hedges, CHHC, RYT
Check out Kristen's recipe for 
Our category of recipes is ever-growing!
Appetizers
Brown Rice & Cannellini Bean Sliders with Parsley, Peach & Honey (Kelly)
Spinach Artichoke Dip (gluten & casein free) (Nicci)
Cheese Bread Balls (Carol)
Beverages
Red Currant & Rose Lassi (Emma)
Bread
Chocolate Zucchini Breakfast Bread (Alyssa)
Cinnamon Raisin Bread (Linnaea)
Cranberry Walnut Bread (Elana)
Teff Sandwich Bread (Gina)
Breakfast
Egg & Cheese Toasty Breakfast Treat
Grain Free Pumpkin Waffles (Tiffany)
Salads, Soups & Salsa
Red Curry Soup with Chicken & Rice Noodles (Laura)
Moroccan Lentil Vegetable Stew (Hallie)
Slow Cooker Turkey Tomatillo & Pinto Bean Soup (Alyssa)
Roasted Corn Salsa (Jeannette)
Side Dishes
Green Lentil Pilaf with Dates and Yams (Mariel)
Entrees
(PF Chang's) Beef Sichuan (Jenny)
Veggie-Tastic Mac & Cheese (dairy-free) (Laura WK)
Portuguese-style Stew of Clams, Pork, Kale & Beans (Moira)
Organic Quinoa (Keen-wa) Spaghetti Stir Fry
Pizza and Pasta Sauce (Carol)
Desserts
Fig Bars (Nicole)
Flourless Lemon Almond Cake from the Spanish Mediterranean (grain, casein & yeast free, vegetarian) (Pat)
Grated Carrot Pudding with Cardamon (dairy-free)
Japanese Rice Flour & Tofu Cheese Cake (Yasuko)
Mint Cacao Cookie Truffles (vegan, refined sugar-free) (Cara)
Pumpkin Pie with Pecan Coconut Crust (grain-free) 
Pumpkin Seed Chocolate Chip Cookies (high protein, dairy-free) (Maggie)
Thank you Featured Food Bloggers!
Alyssa
–
queen of quinoa
Alyssa B
–
everyday maven
Carol
-
carol fenster, gluten free easy
Cara
–
cara's cravings
Emma
-
my darling lemon thyme
Gina –
the
gluten-free gourmand
Hallie
-
dailybites
Jeanette - jeanette's healthy living
Jenny - creative cooking gluten free
Kelly Mulcair –
i
n

spired edibles
Laura
-
laura b russell notes from a gluten-free kitchen
Laura WK

- gluten-free fabulous
Linnaea - 
i am Gluten-Free
Maggie
- sheletthemeatcake
Mariel -
mariel hemingway
Moira -
moira hodgson
Nicole
-
wildflours gfg
Nicci –
gfcfdoneeasy
Pat -
gluten free around the world
Tiffany -
gluten aversion
(*Note:  Not all recipes submitted will become a "Featured" Recipe. CeliacCorner reserves the right to accept or reject recipes submitted.)
For even more tasty gluten-free recipes visit CeliacCorner's "Blogroll"