Gluten-Free Recipe Round-up for Autumn!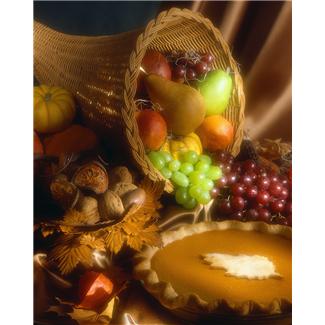 Autumn has arrived and it is such a beautiful time of year to get out and explore the outdoors whether walking, hiking or biking! And, if you like to bake, it is time to bring out those pumpkin and apple pie recipes! If you are new to a gluten-free lifestyle, you can easily adapt your favorite recipes to be gluten-free or you can try a brand new one from our list of talented food blogger recipes below. The majority of the recipes contain pumpkin as it is certainly a favored ingredient to add in Autumn recipes, but I've included a sampling of recipes calling for other yum Fall fruits & veggies, such as apples, pears and butternut squash!
I've listed a few favorites in each category … with the exception of "Desserts", where I just went wild!
 "Good apple pies are a considerable part of our domestic happiness"  ~Jane Austen

Breakfast, Breads, Muffins & More:
Apple Cinnamon Coffee Cake with Streusel Topping Janice Amee's Gluten Free
Apple Pie Omelette Simply Gluten Free
Pumpkin Biscotti Gluten Free on a Shoestring
Pumpkin Cornbread RecipeGirl
Pumpkin Muffins (Paleo) Gluten Free Homemaker
Mini Pumpkin Donut Muffins The Baking Beauties
Pumpkin Bread (Vegan), Fork and Beans
Pumpkin & Orange Cheese Bread (low carb), CeliacCorner guest food blogger
Pumpkin Maple Pecan Granola Minimalist Baker
Pumpkin Scones Gluten Free Goddess
Pumpkin Waffles (grain-free) CeliacCorner guest food blogger, open to discover who!
 Sweet Potato Bacon Waffles (paleo) Savory Lotus
Appetizers & Sides:
Autumn Shepherd's Pie Simply Gluten Free
Green Lentil Pilaf with Dates & Yams CC Guest Food Blogger, open to see who!
Pumpkin Polenta with Tomatillo-Avocado Salsa Gluten Free Goddess
Red Quinoa with Butternut Squash, Cranberries and Pecans Gluten Free Goddess
Stuffed Acorn Squash with Kale & Creminis Love & Lemons
Sweet Potatoes with Stilton and Walnuts Bon Appetit
Soups, Stews, Chili:
Butternut Squash Soup Gluten Free Girl
Carrot Curry and Ginger Soup With Style and Grace
Pumpkin Chili Julia's Album
Pumpkin Lentil & Pasta Soup Senza-G
Desserts: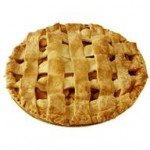 Apple Cider Donuts Gluten Free on a Shoestring
Apple Crack Cake Gluten Free on a Shoestring
Impossibly Easy French Apple Pie Betty Crocker
Crustless Apple Pie Gluten Free Easily
Castagnaccio (Italian Chestnut Cake) a CC guest food blogger, open to discover who!
Chai Spiced Apple Cake a CC guest food blogger, open to discover who!
Gingerbread Brownies Healthful Pursuit
Paleo Pumpkin Bars Elana's Pantry
Pear Crumble Gluten Free Recipe Box
Pumpkin Bars Gluten Free Goddess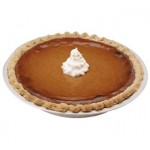 Pumpkin Cheesecake The Baking Beauties
Pumpkin Custard Elana's Pantry
Pumpkin Fudge Ricki Heller
Pumpkin Ice Cream GFreeFoodie
Two Minutes Pumpkin Pie The Paleo Mama
Pumpkin Pie with Pecan Coconut Crust (Grain-free), CeliacCorner
Pumpkin Roll Gluten Free on a Shoestring
Pumpkin Souffle Simply 123 AllergyFree
Beverages:
Hot Apple Cider Elanas Pantry
Pumpkin Spice Latte Live Simply
Butternut Squash Chai Smoothie (GF, Vegan, Sugar-free) Tasty Yummies
Do you have a favorite gluten-free dish for Autumn that you love to prepare?