Mint-Cacao Cookie Truffles Recipe (Gluten-Free, Vegan, Refined Sugar-Free)
by guest food blogger,Cara Lyons
Cara Lyons is the author of
Cara's Cravings
, a food blog dedicated to indulgent recipe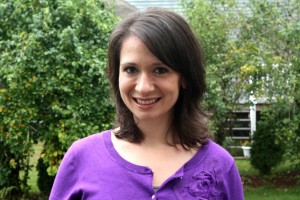 s
for healthy living. Cara has found that the key to maintaining her 75lb weight loss is spinning her passionate love of all foods and cooking into enticing, wholesome recipes featuring clean and nutritious ingredients. She has proven to herself and those around her that healthy food is far from boring. On the contrary, it can be rich, interesting, and unexpectedly delicious. In addition to her blog, her original recipes can also be found in Clean Eating Magazine. Recently Cara has taken an interest in cooking "inclusively," meaning, she enjoys dabbling in gluten-free, vegan, and other specialty diets,  so that more people can enjoy her recipes.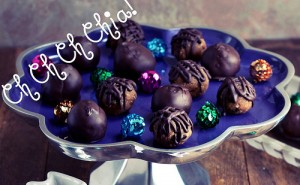 A vegan …
gluten-free …
refined sugar-free …
recipe for cookie dough-like truffles with mint extract and cacao nibs.
Coated in rich, velvety vegan chocolate and featuring healthy chia seeds!
Ingredients:
2 1/2 (75gm) cups gluten-free brown rice cereal
1/2 cup (40gm) gluten free oats
1/4 cup (1oz) chia flour or finely ground chia seeds
1/4 cup (1oz) coconut flour
1/4 cup (2 oz) raw cacao nibs
1 cup (8oz) cashew butter
1/2 cup maple syrup
1/4 cup unsweetened almond milk
1/4 teaspoon powdered stevia extract
3/4 teaspoon peppermint extract
1 package (9z) dairy-free chocolate chips
1tablespoon coconut oil
Directions:
Line a baking sheet with aluminum foil, parchment or waxed paper.
Measure the rice cereal, oats, chia,and coconut flour into a food processor. Process until fine crumbs form. Transfer to a bowl.
In a saucepan over medium heat, melt together the cashew butter, maple syrup, and almond milk, stirring often, until smooth. Stir in the stevia and peppermint extract. Turn off heat.
Pour the warm cashew butter mixture over the dry ingredients in the bowl and a soft dough forms. Mix in the cacao nibs. Using a small cookie scoop to portion the dough, roll into small balls and set on the baking sheet. Freeze until firm, at least 30 minutes.
In a double boiler, melt chocolate and coconut oil over low heat. Dip the truffles or drizzle with chocolate as desired. Set on a parchment-lined baking sheet, and refrigerate until set, about 30 minutes.
Yield: 42 cookies
Nutrition Facts:
Servings Per Recipe: 42
Amount Per Serving
Calories 100
Total Fat 6.0 g
Saturated Fat 2.2 g
Polyunsaturated Fat 0.5 g
Monounsaturated Fat 1.8 g
Cholesterol 0.0 mg
Sodium 13.0 mg
Potassium 43.2 mg
Total Carbohydrate 11.6 g
Dietary Fiber 1.6 g
Sugars 5.6 g
Protein 2.1 g
Adapted from Chia Snowballs by Green Smoothie Girl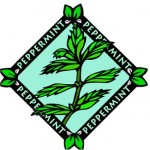 Thanks Cara!
Be sure to check out Cara's extensive recipe index of delicious, healthy, recipes!
http://www.facebook.com/carascravings
https://twitter.com/#!/CarasCravings
Look for Cara's contributions in an upcoming issue of  "Simply Gluten Free" Magazine!
(To see ALL CeliacCorner Recipes)