Japanese Rice Flour and Tofu Cheese Cake (gluten-free) Recipe
by Yasuko Imabeppu
of
CeliacCorner's Featured Food Blogger for the month of March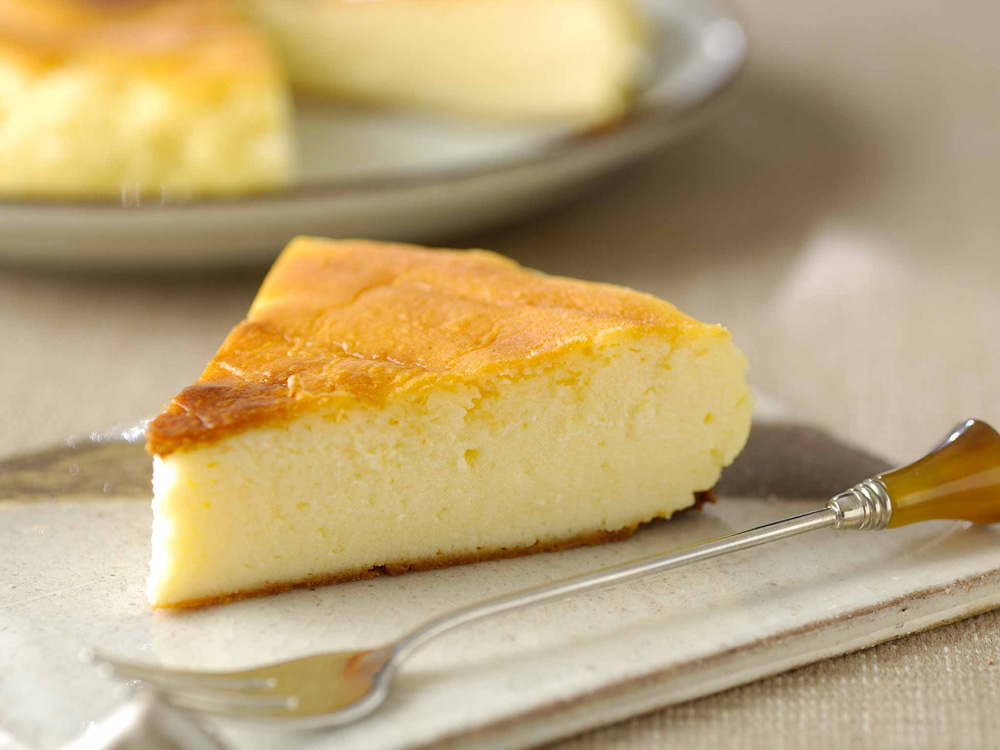 Using Japanese staples of Tofu and Rice flour makes this cheese cake healthy, low calorie, and delicious!
Use a 15cm diameter round cake pan (5.9 inches diameter round cake pan)
Ingredients:
200g (7 oz) cream cheese
50g (1.8 oz) sour cream
50g (1.8 oz) sugar
100g (3.5 oz) silken tofu
1 egg  (Size of egg is M which is 55g in net)
1 teaspoon lemon juice
30g (1 oz) rice flour
Instructions:
1.  Let cream cheese warm to room temperature and drain tofu.
2.  Put cream cheese (1) in a bowl and beat until it is creamy. Add sour cream and sugar and mix them well.
3.  Add drained tofu, egg and lemon juice in (2) and mix them well. Add rice flour lastly and stir to allow the flour to cook out.
4.  Scrape into a round cake pan lined with parchment paper and bake in the warmed oven at 392°F (200℃) for about 30 minutes.
When finished cooling, turn the cake out of the pan and refrigerate.
Enjoy! 
Yasuko Imabeppu is a cooking specialist & nutritionist, living in Tokyo.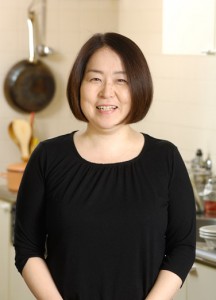 She is a cookbook author, lecturer and  has appeared on Tokyo television.
I try to create healthy recipes that are gentle to the body while providing balanced nutrition. In 1999, I began to prepare gluten free rice flour recipes due to my daughter's wheat allergy. My first born son was a very healthy child so I was shocked when I learned my second child was allergic to wheat. In Japan, wheat is used from main dish to side dish including snack or dessert such as bread, noodle, stew, batter-fried dishes, cakes and cookies, so many foods in our daily life.
Rice flour is used for many purposes and you can enjoy a variety of textures according to food preparation method. I remember the first time I ate rice flour, a homemade snack baked by my grandmother.
I hope that you will be inspired to try cooking with Rice flour as well. Considering people with wheat intolerances around the world, I was inspired to publish my own cookbook (English edition) on Kindle in Feb.2013.
Thanks Yasuko!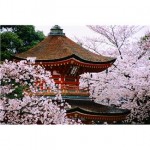 Check out Yasuko's Kindle Edition Cookbook (English translation)
 "Gluten-Free Rice Flour Healthy Recipes" with 71 recipes for meals & sweets  here!
Follow Yasuko: Website, Twitter, Facebook
If you plan to visit Japan, visit Yasuko's site for gfree restaurant & store info