Brown Rice & Cannellini Bean Sliders with Parsley, Peach & Honey (Gluten-Free . Vegetarian)
from Kelly Mulcair of Inspired Edibles – our guest food blogger of the month (January 2013) 
(all photos courtesy of K. Mulcair/Inspired Edibles)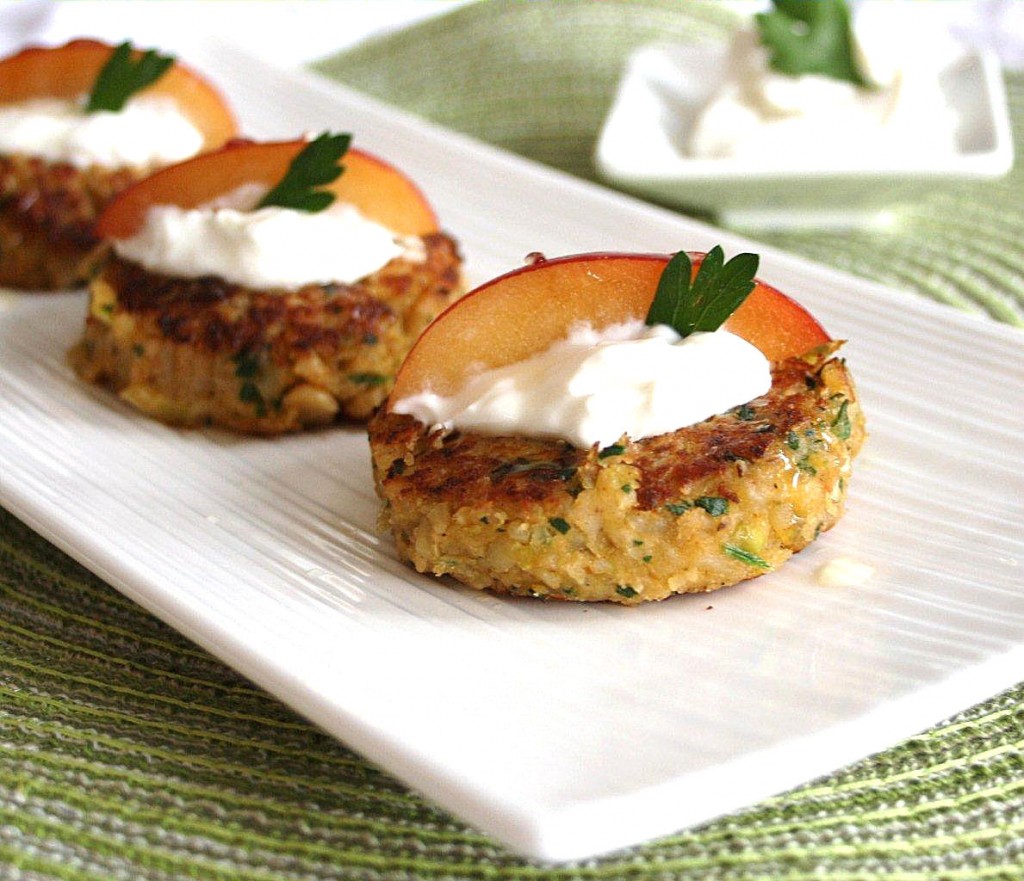 "… For those of you who may have missed our big news, (it was covered by most of the major Canadian broadcasters but sometimes these things get overlooked), we bought a rice cooker (April 2012 )."
I usually make a double batch of beans on the weekend and store them in the fridge for the week.  Canned beans are always an option but I like the meatier texture of homemade beans when they are cooked al dente.
Ingredients:
1 large yellow onion, chopped
2 cups cooked cannellini beans (any beans will do), well rinsed if using canned* (see note on BPA below)
2 cups cooked brown rice
2 eggs (substitute 1/3 cup olive oil for vegan version)
1/2 cup fresh flat-leaf parsley, coarsely chopped
1/3 cup fresh grated Parmesan cheese (simply omit for vegan version)
1/2 tsp ancho chile powder or to taste (substitute regular chili powder or other seasoning as desired)
Sea salt & coarse black pepper to taste
1/2 cup Greek yogurt
1 ripe peach or nectarine, skin-on and sliced into wedges
Honey for topping
Instructions:
Sauté onion with some olive oil in a skillet on stove over low-medium heat until translucent (about 5 minutes).  Set aside.
Add onion, beans, brown rice, eggs (or olive oil), parsley, cheese (if desired) and seasonings to blender and blend until ingredients are combined and desired texture is achieved (I still kept the odd chunky bean piece in mine).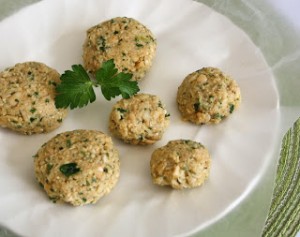 Using your hands, assemble mixture into patties in desired sizing.  I made sliders (slightly smaller than traditional 'burger' size but you could also make minis and serve them an appetizer.
Heat a large skillet over medium heat, adding olive oil.  Place sliders in heated skillet and sauté for about two minutes on each side or until desired doneness is achieved.Add a dollop of yogurt to each slider and top with a peach wedge and a drizzle of honey.
*Note on BPA:
More concerning from my perspective is that Bisphenol A (BPA) – a known toxin – continues to be used in the lining of many food and beverage cans – including canned beans.  Studies have shown that this industrial plastic is absorbed by canned foods and, when ingested by consumers, can give rise to significant spikes in urinary levels of BPA. Canada was the first country in the world to declare BPA a toxic substance after reviewing a substantial body of evidence that linked BPA, and its estrogen mimicking effects, to a variety of troubling diseases and disorders including prostate disease, breast cancer, fertility problems and neurological issues, including fetal and infant brain development.Health Canada has banned the industrial chemical from plastic baby bottles (as has the European union), but has not extended this ban to include food and beverage cans, which critics continue to argue is necessary to ensure public safety. Until more studies are conducted, I continue to take a cautionary approach by reducing our exposure to BPAs as much as possible.
Kelly Mulcair is a registered nutritionist, food blogger and recovering lawyer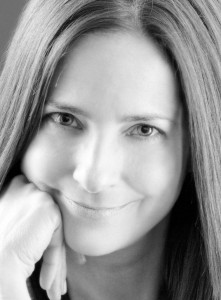 with a background in corporate and media law.  After struggling for many years with chronic migraine and reoccurring bouts of irritable bowel syndrome, Kelly began to realize that her 60 hour work week lifestyle and out-of-control stress levels were seriously compromising her health.  She slowly traded in her life as a lawyer for that of a health educator, returning to school to obtain her designation as a Holistic Nutritionist.  Now, virtually symptom free, Kelly spends her days educating others on the health benefits of whole foods, proper rest and a balanced lifestyle.
One of Kelly's biggest goals as a nutritionist is to show people that healthy eating does not have to be time-consuming, complicated or boring. Kelly offers up delicious recipes and detailed nutrition information on her health food blog: Inspired Edibles, where she focuses on fresh, whole ingredients that have been minimally processed and refined.  For Kelly, it's about keeping things as close to nature as possible. Kelly is delighted to invite you to journey along with her through the world of whole foods at Inspired Edibles where she welcomes your feedback.
Thanks Kelly!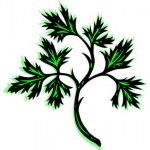 Not only is Kelly a fabulous food blogger, she also offers the following services in the Ottawa area via her company Trinity Nutrition:  Digestive Health, Mood, Energy & Stress Management, Blood Sugar, Hypertension & Cholesterol, Sports Nutrition, Weight Management and Nutrition Education
Follow Kelly/Inspired Edibles
To see all CeliacCorner Recipes click HERE
(note: not all recipes on Inspired Edibles are gluten-free)