Consider a guest post for CeliacCorner!

Are you passionate about spreading awareness of
celiac disease and non-celiac gluten-sensitivity?
Do you enjoy writing (about the above subjects)?
Consider combining your two passions and become an author for CeliacCorner!  Perhaps you enjoy writing about your gluten-free travels, or like to review restaurants, maybe you are a college student living the gluten-free lifestyle, or are employed in the health and wellness field and would like to offer your expertise!  Submit an article to CeliacCorner and we will consider for publication.  Fledgling writers, what a great way to hone your writing skills! You will receive full credit for the article, along with a link to your blog/website.
Contact:  Paula at CeliacCorner dot com
Featured Guest Author
(Be our next … !)
Meet our Featured Guest Authors:
So, your child has just been diagnosed with Coeliac Disease?
Amy Burkhart MD, RD, Integrative Medicine
What is SIBO? What Does it have to do with Celiac Disease & Gluten Sensitivity?
Joy Duginski, MA, Certified Health Coach
Gluten Free and Lovin' It: Why my life is better (and yours will be too) without gluten
Living as a Teen with Celiac Disease
Winning as an Athlete with Celiac & Postural Orthostatic Tachycardia Syndrome (POTS)
Paola, Gluten Free Culinary Road Trips, Puerto Rico!
Dining Gluten-Free in Puerto Rico!
What About My Bones? The Dairy Myth vs. Bone Building Fact
Dining out safely with Celiac/Gluten Sensitivity in New York City

H

ealth

Benefits of a Low-Carb Diet
Symptoms Not Improving on Gluten-Free Diet? Maybe FODMAPs Are to Blame
Olly Flavell, Singer/Songwriter (UK)
Musician.Singer.Songwriter Olly Flavell of Manchester (England) Shares his Coeliac Journey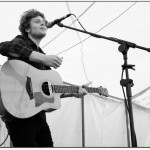 My Top 3 (Gluten-Free) Travel & Dining Destinations: New York, Italy & California
Tips For Living a Healthy, Gluten-Free, Vegetarian & Vegan Lifestyle
Mastering the Art of Creating Gluten-Free Classic French Pastries
Stasie John, Children's book author
The Emotional Side of Eating Differently
Gluten-free Beer Brewing Made Easy
Choosing Healthy Supplements & The Benefits of Enzymes for Optimum Gastrointestinal Health
Carol Fa
zari
,
Holistic Nutritionist
How to Fight Out-of-Control Inflammation
Colleen McCarthy, RD, LD, CMT, LMT
Keeping the Gluten Intolerant Dancer Healthy
Gluten-Free in Positano, Italy – a review of Il Fornillo Restaurant
J
en Johnson, MS, LPC 
After the Diagnosis: Coping with Celiac Disease and Gluten Sensitivity
Kelsey Laning

http://celiaccorner.com/celiac-gluten-free-blog/a-gluten-free-thanksgiving-italia-style-restaurant-review/

 ; 

http://celiaccorner.com/celiac-gluten-free-blog/senza-glutine-gluten-free-in-rome-italy/
A Gluten-Free Thanksgiving, Italia style!
Senza Glutine! Gluten-free in Rome, Italy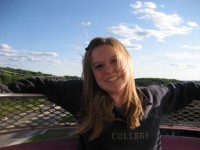 Lacey Wilson, MPH, Nutritionist, CPT 
Finding Nutrition Support for Celiac via Nutritionist or Dietitian
Margaret A. Romero, NP-C
Surviving a Dual Diagnosis of Lupus and Gluten-Sensitivity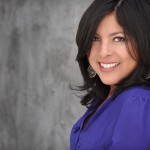 Melissa O'She
a, 
MS, RD
Fueling the Gluten-Free Runner: Tips from a Registered Dietitian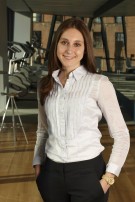 Nadine Grzeskowiak, RN 
Nutritional Deficiencies and The Gluten Free Diet
S
arah Norris
Tips for Gluten-Free & Dairy-Free Dining at the Walt Disney World Resort
Vanessa Morley
Celiac-Friendly (Gluten-Free) Winter Meals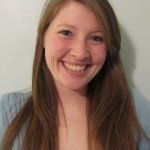 J
ordan Reasoner
Celiac Disease and Gluten: The War Inside Your Body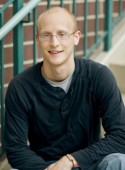 Harpreet Kaur 
Celiac Disease: More Global Awareness Needed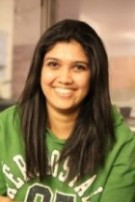 Wendy Rose
A Families' Story of Living with Celiac Disease and Diabetes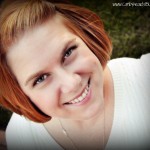 Mrs."D" from England (travel)
Julie McGinnis, MS, RD (health & wellness)
Anya Korshak (lifestyle) 
http://celiaccorner.com/celiac-gluten-free-blog/risotteria-restaurant-nyc-review/

, 

http://celiaccorner.com/celiac-gluten-free-blog/hilton-garden-inn-state-college-pennsylvania-review/
  Note: CeliacCorner will consider back-link requests, but will only accept high-quality written articles that are relevant to celiac, gluten-sensitivity, or health & wellness.