So, your child has just been diagnosed with Coeliac Disease?
by Kate Hardie, guest author
Kate Hardie is the author of the gluten-free family recipe book called 'Can I Eat It? She lives in the north of England with her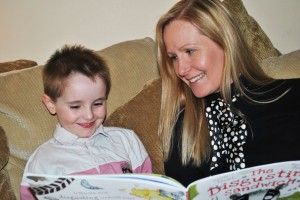 husband and 3 young children aged 5, 4 and 18 months. Kate's middle child, William, was diagnosed with coeliac disease when he was 18 months old. Kate is currently the Creative Director at Handcart Media, a design agency which she co-owns with her husband.  A keen creative cook, Kate published her first Gluten-Free family recipe book 'Can I Eat It?' after discovering there were limited resources aimed specifically at families with a young coeliac sufferer. Maintaining full control of the publication, Kate, planned her recipes, made them, fine tuned them, tested them on many guinea pigs, created the food styling, photographed them, designed the book and created the e-book.
(Don't miss Kate's recipe below for gluten-free Heavenly Chocolate Fudge Brownies from Can I Eat It?)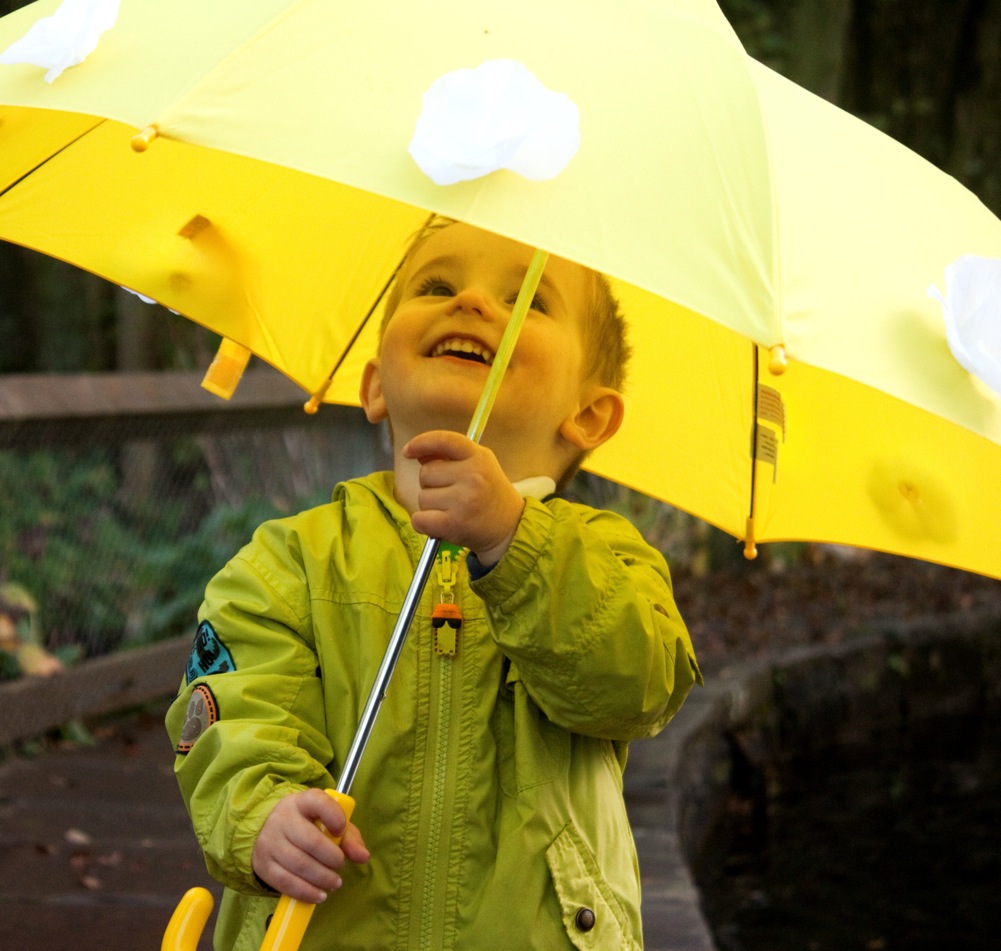 On boxing day 2010 my son William (left), who was just 14 months old, was violently sick whist eating lunch. It was just once and within minutes he was giggling away as though nothing had happened. As he was showing no ill effects we assumed something he had eaten had disagreed with him and it was just a one off occurrence. However, over the next few months the same pattern occurred.
By the fourth month and numerous Doctors' visits later he was finally given a blood test for Coeliac Disease. This came back positive and he was referred to the hospital for a biopsy to have this diagnosis confirmed.
The wait for his biopsy was torture – even though it was almost certain he had Coeliac Disease, to ensure that the biopsy was accurate we had to carry on giving him gluten and watch him suffer, either being sick, holding on to his distended tummy or screaming in pain through the night.
The biopsy was accurate. William had Coeliac Disease.
At first it was a relief, finally we had something to work with (or against). We met the nutritionist and she explained what William could and couldn't eat in brief. All simple enough in theory.
So we got home, and the reality started to dawn on us. What were we going to give him for dinner, and even worse what could he have to eat at the birthday party he was going to attend the next day. Food and food preparation as we knew it had been turned completely upside down. Pretty much all the regular meals we ate were out, going out for dinner was out, letting him eat food prepared outside our control was out.
We felt lost, confused and scared to death that we were going to hurt him. Three years down the line and with a new settled routine, that initial worry seems a distant memory, though not forgotten. The landscape for someone needing to eat gluten-free is immensely better than it was three years ago.
We made a short video about our experiences post diagnosis and hope it helps a little.
If you have just discovered your child has been diagnosed with Coeliac Disease then I hope the following advice, gleaned from our personal experience, can help you in the early days.
10 Top Tips:
1.  Don't panic. It is a positive thing that diagnosis has happened, (not what you wanted to hear), but you are now in control of enabling your child to lead a healthy life with a balanced diet that won't harm them.
2.  Talk to your child. (If old enough). Encourage them to chat openly and ask questions. Kids are pretty resilient and can be much better at accepting limitations than adults. For older children that have been used to a diet jam-packed with gluten this can be more challenging, but explanation is key. We have tried to make William feel more involved so if he asks, Can I eat it?, and we are not sure, we will include him in researching it – reading the labels, scouring the internet etc, and if it turns out he can, he feels like he has won a little game.
3.  Research, Research, Research! Whether it be on the internet, the library or literature provided by your healthcare professionals, familiarise yourself with the changes you face as a family.
4.  Arrange your kitchen accordingly. (Especially if you have non-coeliacs within the family). Cross-contamination can be a major problem, therefore we designated a separate cupboard to keep all gluten-free products. When you initially get the diagnosis it can feel overwhelming but by having a safe haven of products to hand, this can help set you on the road to making enjoyable, inspiring meals as a family.
5.  Get to know your supermarket and local food shops. The supermarket shop can feel daunting. All of a sudden everything that was familiar, suddenly needs analysing and deliberating over. You don't need to be limited just to the 'Free From' aisles as there are so many products that are naturally gluten-free but don't advertise as such.
6.  Join local support groups and/or internet forums and reach out to others. They offer a wealth of experience and advice from like minded people in similar situations. You do not need to feel alone.
7.  Plan for situations beyond your control. ie. Nursery, School, Birthday Parties and Special Events etc. Set up 1-1 meetings with the nursery or school to ensure all staff are fully aware of Coeliac Disease. Create party food that looks inspiring and importantly for your child, looks like the food their friends are eating where possible. If eating out, explain the situation to your waiter when you enter the restaurant or even ring in advance to enable them to prepare. Highlight your worries about cross-contamination so that the staff can communicate it efficiently to the chefs. Do not be afraid of confirming that your meal is gluten-free when served. Honest mistakes can happen.
8.  Prepare for travel. If you are planning a trip abroad, print out or download a translation regarding eating out as a coeliac to show the hotel or restaurant. These can be found on many apps if you have a smart phone or access to a computer. Purchasing a travel toaster can also be useful!
9.  Plan your weekly meals. Encourage your child to help think of their favourite meals and research how you can adapt them. The first few weeks can feel scary but with time things will get easier and more familiar and you will develop a routine.
10. Don't panic. I mentioned it at the start, but it is worth re-iterating. Having Coeliac disease isn't ideal, but it is not the end of the world. As the old saying goes, if life gives you lemons, make lemonade (just make sure its gluten-free!)
Click on image below to learn more about Kate's e-book "Can I Eat It"!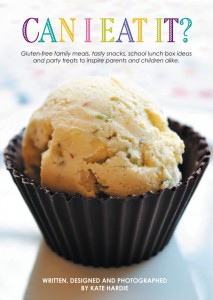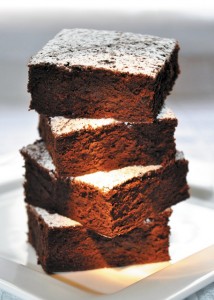 Follow Kate!
Can I Eat It?
is a family-friendly recipe e-book which provides info on Celiac Disease as well as recipes for 
gluten-free meals, snacks, school lunch box ideas and party treats which will
 certainly please both gluten free and non-gluten free eaters!  
Kate shares one of her recipes from the book:

Gl

uten-free Heavenly Chocolate Fudge Brownies (click on right image)
    "
Book includes: Information about coeliac disease
My top 20 cupboard essentials to get you started
Rise and shine – Healthy breakfast recipes
Tummy rumblers – Snack time treats
School lunch box – No droopy sandwiches in sight!
Main family meals – Family favourites
Mmm…dessert – Everybody needs pud
Party time! – Let's celebrate!"