Finding Nutrition Support for Celiac via Nutritionist or Dietitian
by Lacey Wilson

, MPH, Nutritionist, CPT, guest author

Those infamous words: "You are positive for Celiac Disease, confirmed by endoscopy," followed by "this will require your strict adherence to a lifelong gluten-free diet." Okay, well that doesn't sound unreasonable, the only thing that stands between you and the life you should have been living all along is a gluten-free lifestyle?  There just happens to be one problem, you have no clue what gluten is and you are not sure why you cannot eat it for the rest of your life!

A diagnosis of Celiac Disease (CD) can be intimidating and overwhelming. It is not uncommon to wonder how the food you eat, the very food that is meant to sustain life, has caused such horrible damage to your body. On the other hand, the diagnosis can be a relief if you have suffered from uncomfortable and 'unexplainable' symptoms that interrupted your life time after time; at least it was for me when I was diagnosed.  Either way, the lifestyle change it requires can lead some to feel that they'd rather suffer the consequences of the disease than struggle through finding appropriate foods and products; others become so afraid of the possibility of ingesting something 'off limits' that they reduce their whole food system to rice and broccoli.  Fortunately, for the person with Celiac Disease, the gluten-free lifestyle will not only save your life but can be a wonderful opportunity to be more mindful, perhaps for the first time in your life, about your health in regards to the foods you consume and the products you put on your body, and that is never a bad thing.

It can be difficult to learn all of the details of what gluten is, what function it serves in foods and products, in what it naturally occurs, etc.  Therefore, finding a qualified and knowledgeable Nutritionist or Dietitian to help guide you through this life change is one of the most beneficial steps one can take toward living gluten-free safely.  Before we go too much further, most people do not completely understand the difference between a Nutritionist and a Dietitian; the following is a quick review.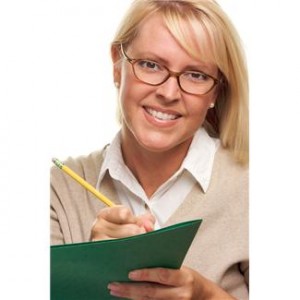 Generally, a Nutritionist is a professional that has completed a college-level degree and nutrition coursework that permits them to provide nutrition education regarding healthy balanced diets (label reading, calorie-counting, fiber-finding), food preparation information, and education regarding the influence of food on one's health and wellness. A Dietitian can also choose to go by the title 'Nutritionist', and can do all that a Nutritionist is permitted to do plus more. They have completed the necessary college-level nutrition coursework, but have also completed an experiential internship (similar to a medical school residency, but specifically for dietetics and nutrition) through an accredited program.  Dietitians are certified by the Academy of Nutrition and Dietetics (AND) to prescribe diet orders (like tube feedings for patients that require such when admitted to the hospital) and can also bill insurance for some services.  Whether a Dietitian is considered Registered or Licensed is dictated by the state in which they reside and take their certification exam.
Of course there are a number of other things to consider when looking for either a Nutritionist or Dietitian to work with you through this process.
With the ease and accessibility of the internet it can be difficult to discern what is merely the opinion/advice of others with Celiac Disease as well as those that claim to be nutritionists but have no formal training.  While these outlets can provide a great deal of support and camaraderie it is important to remember that their information is based on their individual experience and not necessarily on researched and tested evidence.
Having said that, it is also important to investigate a potential Nutritionist or Dietitian in regards to their knowledge and experience with Celiac Disease and the gluten-free lifestyle.  You should always ask any potential practitioner about their experience with CD! They should be familiar with the process by which CD is diagnosed, natural sources of gluten, and products to which it is often added.  I find it most helpful when the professional has Celiac Disease themselves or a close family member of theirs has CD.  It can be the difference between one appointment that results in a glossed over review of gluten, some handwritten photocopies of a few recipes, or an ongoing relationship with an individual who understands your struggles and is willing to work through them with you as you change and grow with CD. My personal journey with Celiac and living gluten-free has allowed me to truly relate to all of my clients in a unique way which breeds trust and honesty; two necessities for a successful client-practitioner relationship.
Do a self-assessment.  Evaluate your state of health as well as your knowledge of CD, living gluten-free, basic food and nutrition knowledge, and kitchen skills. Your overall health, how 'well' you are at diagnosis and what it is you most need help with in regards to finding and preparing gluten-free foods will dictate whether you should see either a Dietitian (click here to access the ANDs 'Registered Dietitian Locator') or Nutritionist.  Be honest about your needs, most health professionals have seen it all so there is no need to feel embarrassed or ashamed.
Finding a respected Nutrition professional to provide information and support can de-mystify Celiac Disease for the newly diagnosed, or inspire some 'fresh' ideas for the gluten-free veteran.  I always say "your health is only as good as the support which surrounds you." Regardless of your history with CD and being gluten-free, seriously consider the support you have and in what ways you might benefit from the knowledge of a nutrition professional with CD experience.
Be well,
Lacey Wilson, The Gluten-Free Nutritionist
Lacey has a Masters degree in Public Health; Community Health and Social Behavior.  She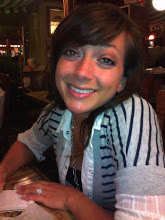 is an Academy of Nutrition and Dietetics recognized Nutritionist. She received a Bachelors of Science degree in Behavioral Psychology, and is an American Council on Exercise (ACE) Certified Personal Fitness Trainer.  She is currently completing a Dietetic Internship through the Sage Graduate Schools. Lacey works as an advocate for Chronic and Autoimmune Diseases; specifically Celiac and Thyroid diseases; this area of health care is particularly important to her because she has both Graves Disease (Hyperthyroid) and Celiac Disease.  She is a consultant for and provides training to government and regulatory agencies, food service businesses, and restaurants, and works with families and individuals in regards to safe and healthy gluten-free food practices.
If you would like Lacey to speak at your next event, or provide gluten-free consultation training/education for your business or family, contact her via email: theglutenfreenutritionist@gmail.com
Thanks Lacey!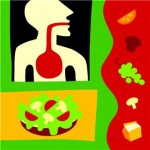 Follow Lacey
blog: www.theglutenfreenutritionist.blogspot.com
twitter: @gfreenutrition
To see ALL CeliacCorner Blogs, click here!