Fueling the Gluten-Free Runner: Tips from a Registered Dietitian
by Melissa O'Shea, MS, RD, guest author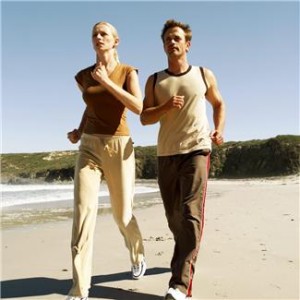 When you think about running and preparing for a long distance training run or race, one of the essential nutrients necessary for optimal performance is adequate intake of carbohydrates. When you skimp on carbohydrates, you deplete your glycogen stores, which means you run out of fuel and fatigue quickly sets in. Carbohydrates are also crucial to aid in recovery after a high-intensity workout. For those runners who have no issues with consuming gluten, loading up on enough carbohydrates isn't much of a problem. When you eliminate gluten from your diet, due to celiac disease or gluten intolerance, it can become a bit trickier. As a recent gluten-free runner, I had to readjust my usual carb-rich choices, but once you figure out which options work best for you, it becomes very easy to follow a gluten-free diet that will fuel any workout.
To ensure you receive adequate amounts of carbohydrates and B vitamins base your diet around these naturally gluten-free pantry staples:
–  Fruits and Vegetables
–  Lean protein sources – Organic poultry, Grass-fed beef and Wild fish
–  Organic eggs and egg whites
–  Greek Yogurt
–  Sweet potatoes
–  Amaranth
–  Millet
–  Quinoa and Quinoa pasta
–  Brown rice and Brown rice pasta
–  Oatmeal
–  Soba Noodles
–  Beans and Lentils
–  Chia seeds
–  Walnuts
–  All natural nut butters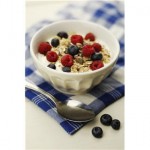 Here are some of my favorite products that I keep around when I start to pick up the mileage. They can help supplement a diet filled with the foods listed above. When shopping for gluten-free products in the grocery store, be sure to always read the ingredient list first. Many gluten-free products tend to be highly processed. A good rule of thumb is to avoid products that contain ingredients you can't pronounce. Check the fiber as well, since many tend to contain little to no fiber.
Quinoa pasta http://www.quinoa.net/145/163.html: – This is a great substitute for regular pasta. I like to top it with sautéed veggies and beans.
Certified gluten free oats (Bob's Red Mill) http://www.bobsredmill.com/gluten-free-rolled-oats.html – A great company that also makes gluten-free flours, pancake and waffles mixes. A small bowl of oatmeal topped with berries is a great pre-run breakfast.
Greek yogurt (Chobani) http://www.chobani.com/ – I like Greek yogurt because it has twice the amount of protein than regular yogurt, which is an important nutrient for muscle repair. All of Chobani's flavors are gluten-free.
Gluten free English muffins (Food For Life)  http://www.foodforlife.com/product-catalog/gluten-free-and-wheat-free/gluten-and-wheat-free/english-muffins – I haven't been impressed with too many gluten-free bread options, but these are really quite good. Toast and top with nut butter for a post-workout meal or snack.
Gluten Free Cereal (Nature's Path Mesa Sunrise)  http://www.naturespath.com/products/cold-cereals/mesa-sunrise-flakes – If you are a cereal lover or want something quick before a run, I love to snack on this cereal. It is light and airy and won't weigh you down on a run.
Gluten Free Waffles (Nature's Path Buckwheat waffles) http://www.naturespath.com/products/waffles – A nice treat if you don't have time to make waffles from scratch. I like to top them with fresh fruit and a dollop of yogurt.
Gluten Free Granola (Udi's) http://udisglutenfree.com/products/Granola – Udi's makes a lot of gluten-free products, but the granola just might be my favorite. I like the Au Naturel flavor, which contains only 3 simple ingredients.
Walnut Butter (Artisana Organic) http://www.artisanafoods.com/products/walnut – All nut butters are great, but walnuts contain omega-3s, which can help reduce inflammation in the body. Something all runners can use more of in their diet.
So lace up your sneakers and enjoy your gluten-free fueled runs!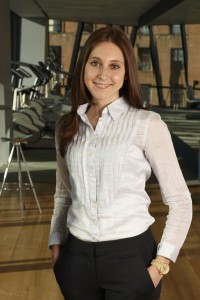 Melissa O'Shea is a Registered Dietitian with a Masters Degree in Nutrition from Columbia University. Throughout her career, she has counseledclients on a wide variety of issues, including weight loss, heart health, prenatal and postnatal nutrition, Diabetes and sports nutrition. Melissa is the National Director of Nutrition at exhale spa, as well as an adjunct professor at a local college. She also works extensively in corporate wellness, presenting lectures and health fairs at numerous corporations throughout the New York City area.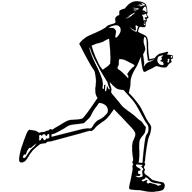 Thanks Melissa!
Follow Melissa On twitter: @MOSheaRD
To contact regarding services:  melissa.oshea at gmail dot com
To See All CeliacCorner Articles