Articles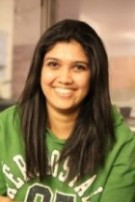 More Global Celiac Awareness Needed, guest author
(7-2012) Hi! My name is Harpreet and I'm a PhD candidate at The University of Western Ontario, Canada – I would like to share with you my story and why I sincerely believe the world needs a strong …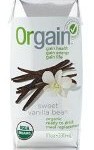 Orgain Nutritional Shakes: Organic, Healthy & Gluten Free
(7-2012) We take pride in introducing healthy, gluten-free products to our visitors, and certainly
Orgain
ready-to-drink nutritional shakes are all that and more! Orgain ("Or" for Organic "Gain" for the benefits …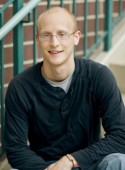 Celiac Disease and Gluten: The War Inside Your Body, guest author
(7-2012) When I was a kid, I was afraid of Ghosts. I used to lay in bed paralyzed with fear, thinking they were hiding in every dark corner …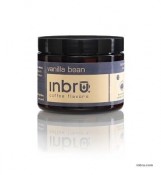 Inbru Coffee Flavors – Review and Giveaway
(6-2012)
Coffee falls into the stomach … ideas begin to move, things remembered arrive at full gallop … the shafts of wit start up like sharp-shooters, similes arise, the paper is covered with ink …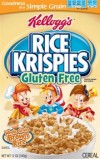 Kellogg's Gluten-Free Breakfast Kit Giveaway & Dietitian Tips
(5-2012) Eating gluten-free should neither be a budget buster nor an inconvenience especially when thinking about feeding your children at breakfast which as everyone knows is a hectic time of day …

Dr. Praegers Sensible Foods – Review & Giveaway (4-2012)
Honestly, years ago I wouldn't have considered eating a "veggie" burger. I liked my burgers grilled and made of beef. Fast Forward to the present …

Nutritional Deficiencies and the Gluten Free Diet, guest author (4-2012)
Nutritional deficiencies are an important topic in the celiac disease and gluten intolerance community. When left untreated or undiagnosed celiac disease …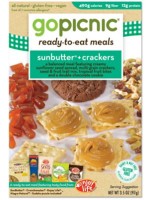 Gopicnic ready-to-eat meals – Product Review
(4-2012)
Convenience
is a word which is not often synonymous with celiac and the gluten-free lifestyle. When planning a trip we need to think about …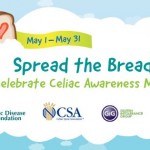 Rudi's Spread the Bread Campaign donates to Celiac Organizations
– with your help 
(4-2012)
During the month of May, Celiac Awareness Month,
Rudi's Gluten-Free Bakery
is giving back to the celiac community by donating up to $30,000 …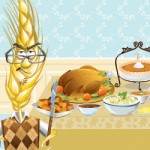 Recruiting Celiacs with Ongoing Symptoms for Phase 2b Clinical Trial
(4-2012)
Are you currently following a gluten-free diet, but still experiencing symptoms when gluten is ingested, whether intentionally or inadvertent …

Twist Bakery & Cafe, Millis – Restaurant Review
(4-2012)
If ever there were to be a gluten-free heaven, I just quietly slipped away from life on earth and made my way there! In fact, what I actually …

Food Should Taste Good Chips – Product Review
(4-20

12)
I had a really tough day today. I sat down with 5 bags of tortilla & kettle cooked chips and had to sample them ALL! Pretty darn grueling! …

How to Fight Out-of-Control Inflammation, guest author
(4-2012) Warnings about inflammation can be seen or heard on every medical television show, in every health magazine and in every doctor's office …

Kaia – Alive & Radiant Foods – Review & Giveaway
(3-2012) Since my celiac diagnosis I've been on a quest to eat healthier. Less consumption of processed foods, and more dishes and snacks prepared …

Gluten-Free Indian Food at Kabob and Curry, East Side of Providence, RI – Review
(3-2012)
Before my Celiac diagnosis I enjoyed dining at ethnic restaurants throughout the US and on various travels abroad.  Indian cuisine of aromatic curry dishes …

Vaccine for Celiac Manufactured and Tested in Massachusetts
(2-2012)
Microtest Laboratories
, located in Agawam, Massachusetts has begun manufacturing the Nexvax2 vaccine, a therapeutic treatment for …
Link between Urinary Stone Disease (Kidney Stones) and Celiac
(2-2012)
In a recent study conducted in Sweden, researchers set out to determine if there was a risk of future urinary stone disease (USD) in a population …

Key Points discussed on Probiotics and their role in gastrointestinal health
(2-2012)
In case you missed it … I tuned in last night to the Live Teleseminar with Gastroenterologist Dr. Daniel Leffler, of the Beth Israel Deaconess Medical Center and Registered Dietitian Shelley …

FDA on board to research gluten in medications  

(2-2012)
On Wednesday, November 21, 2011, the FDA announced the establishment of 

Gluten in Drug Products – Request for Information and Comments" Docket No. FDA-2011-N-0842,

which indicates the FDA …
– To search by Topic use the Search box located on top of page –
Archived
(December 2011)
Pulmonary embolism linked with autoimmune disorders such as celiac
Got Brain Fog? Could be a symptom of celiac disease
Gluten-free food continues to be a restaurant menu trend in 2012
Celiac Disease Supplement in USA Today by MediaPlanet
(November  2011)
Kettle Cuisine – product review
Picazzo's Organic Italian Kitchen for delicious gluten-free Pizza
Shopping and a little socializing at celiac-friendly Wegmans
The National Foundation for Celiac Awareness (NFCA) Receives Grant from FDA
Joie de vivre Gluten-Free Options in Montreal
A Gluten-Free Thanksgiving, Italia style – a restaurant review
A Families' Story of Living with Celiac Disease & Diabetes,by guest blogger Wendy Rose
The New England Celiac Conference (23 Oct.) … reflections of an attendee
(October 2011)
Gluten-Free in Positano, Italy – a review of Il Fornillo Restaurant
.
.. and for the beer enthusiast
Top Gluten Free Restaurants in NYC
LA Voice Actor Opens Bakery offering Gluten-Free Donuts
Celiac Disease and Gluten Intolerance Testing – Accurate or Misleading?
Alvine Pharmaceuticals Announces Results from ALV003 Phase 2a Trial
In vitro Gliadin Challenge Study could aid in diagnosing difficult Celiac
Senza Glutine! Gluten-free in Rome, Italy
Can some cases of unexplained fertility be explained by a diagnosis of celiac?
Mass screening for celiac disease is studied in Sweden
Avaxia Biologics receives grant to work on therapeutic treatment for Celiac (10-2011)
(September 2011)
Alvine Pharmaceuticals Announces Presentation of Data from Celiac Drug Study
Celiac Disease on the Rise in the US
Connection Between Celiac and Cataracts
Gluten Then & Now
Is Going Gluten-Free For Everyone?
JAMA Wants to Hear From You!
'