Dining out safely with Celiac/Gluten Sensitivity in New York City
by Nicole Cogan, guest author
Hi! My name is Nicole Cogan and I am the founder of nobreadnyc.com. I am 24 years old and fortunate enough to

live in New York City amongst some of the best restaurants in the world. Over four years ago, as a result of a health condition, I became gluten and dairy free. Since then, I have learned how to tolerate my food sensitivities and I have become infatuated with the world of food. Unlike other gluten free websites that highlight dedicated gluten free restaurants and GF products/recipes, my website's goal is to show the gluten free world that you CAN go to NYC's 'hotspots' and eat just as easily as the 'typical' patron. I read menus for fun, call restaurants to ask about their gluten free options purely out of curiosity, and want to save others like me with food allergies/sensitivities the time and
aggravation of wondering,'can I eat here?
'
Dining out is meant to be a joyful and relaxed experience, but when you have celiac, a gluten sensitivity or wheat allergy, this is anything but the case! When I was first diagnosed with my gluten sensitivity, not only did I avoid restaurants at all costs, but I cooked 3 meals a day for myself, every day, so that I had complete and total control over my diet. As fun as it was to master new recipes and cook up new creations, I soon realized that this lifestyle was not sustainable. Meals are fun to share with friends, and nothing compares to a nice restaurant with an inviting ambiance and fun crowd. Oh, and as hard as I try, I will never be able cook my brussels sprouts like The Smith, serve up a whole branzino like Saxon + Parole, and prepare a perfect frittata like Lafayette.
When dining out, it is important to tell your server about your food restriction(s) even if you are confident that what you are ordering is gluten free. And if possible, I recommend being the last to order; that way your allergy/restriction is fresh on your server's mind.
So what can YOU do or ask the next time you dine out in New York City? Here are a few of my best tips and favorite restaurants so that you, too, can enjoy a 5 star restaurant dining experience. Though there are certainly other NYC restaurants offering GF options and alternatives in the mentioned categories, I am only listing my favorite eateries where I have had a great GF experience!
Questions to ask when dining out:
• Is there a gluten free menu?
• Are foods subject to cross contamination? (Cooked in the same fryer, oven etc.)
• Is malted vinegar added to the rice?
• Do you serve gluten free pasta?
• Do you serve gluten free bread?
• Are corn taco/tortilla shells served, or just flour?
When in doubt:
• Ask for no sauce or marinades.
• Have your meats and fish served simply grilled with olive oil.
• Ask for vegetables steamed or sautéed in garlic and olive oil.
• If ordering a salad, make sure no croutons are added.
• Ask for salad dressing on the side.
My

favori

te

NYC GLUTEN-FRIENDLY restaurants

:
When you want Pasta:
Del Posto: Chelsea ** 85 10th Ave **Special event/ Date Night
ALL pasta on the menu can be replicated in a gluten free form, making the fractional portion of the menu that is NOT gluten free 100% gluten free. Del Posto has perfected several delicious varieties of noodles, and new shapes are in the works. The orecchiette with lamb neck ragu (no toasted rye) and the spaghetti with dungeness crab are my favorites, and if you can tolerate dairy, you MUST order the 100 layer lasagna.
When you want Burgers
5 Napkin Burger: East Village** Midtown West** Upper West side ** Casual/ Comfort food
5 Napkin serves gluten free buns, and the french fries and sweet potato fries are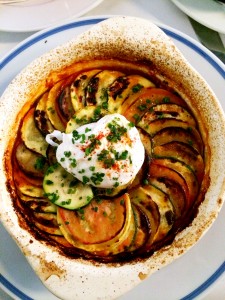 cooked in a separate fryer, so they are 100% gluten free. If you still want a burger but don't want the gluten free bun, the bun-less burger on salad is excellent.
When you want Italian
Maialino: Gramercy ** 2 Lexington Ave ** Dinner with Parents/ Brunch
Danny Meyer knows how to cater to gluten allergies/restrictions, and serves both gluten free pasta and bread! My favorite gluten free orders: seared octopus, fried artichokes, brussels sprouts, roasted carrots, and the braised suckling pig & arugula pasta. All pasta dishes can be made gluten free except the tortelli; this is a stuffed noodle. Also, all of the secondi entrees are naturally gluten free except the seared lamb chops (unless you ask for this dish with no wheat berries).
When you want Comfort Food
Friedman's Lunch: Chelsea ** 75 9th Ave** Brunch/ Casual
Located in the center of the Chelsea Market, Friedman's Lunch serves classic American favorites and almost the entire menu is intrinsically gluten free. The egg white scramble with avocado and market veggies served with potato hash and gluten free bread is my go-to brunch order. Other gluten free favorites: the garden veggie sandwich, grilled cheese, house roasted turkey sandwich, southwestern turkey burger, sweet potato fries, sautéed broccoli, quinoa, and shaved brussels sprouts.
When you want Fast Casual
The Little Beet: Midtown West ** 135 W 50th St ** Casual/ Gluten Free/ Pre-Broadway
Everything at The Little Beet is 100% gluten free and ingredients are all-natural, seasonal, hormone-free, and antibiotic free. Proteins use only non-GMO unprocessed ingredients and include chicken, skirt steak, salmon, and tofu, and sides include my favorites such as charred broccoli, cauliflower, string beans, grilled sweet potato and kale. I recommend the market plate and dabbling in several of these foods at once!
When you want Seafood
Lure: SoHo **142 Mercer St ** Scene-y/ Date spot, Girls Night Out
The closest you will come in New York City to dining on a boat. The sushi rice is NOT malted with vinegar; but you should still tell your server that you are gluten free so they withhold wasabi from the plate and serve tamari sauce as a soy sauce substitute. Other gluten free favorites: raw oysters, shrimp cocktail, sauté branzino, red snapper, the roasted salmon, and the grilled whole daurade.
When you want Mexican
Pulqueria: Chinatown ** 11 Doyers St ** Perfect for large groups and celebrations.
Anything and everything at Pulqueria can be made gluten free. All tacos are gluten free and served on a corn tortilla EXCEPT for the chicken taco which is served on a flour tortilla– so if you're craving chicken, be sure to ask for it on corn. Also, if you order the fish taco, the fish is dusted in flour but can easily be prepared without it. The tostadas and tortas are excellent as well and are served on a corn tortilla shell.
When you want a Bakery
BabyCakes NYC: Lower East Side ** 248 Broome St **Sweet tooth satisfaction
BabyCakes offers all-natural, organic and delicious alternatives free from wheat, gluten, dairy, casein and eggs. From cupcakes to cookies, muffins to loaves; BabyCakes has it all. My favorites are the mocha brownie cupcake, red velvet cupcake, and all other chocolate treats.
Lastly…My FAVORITE restaurant:
ABC Kitchen: Flatiron ** 35 E 18th St ** Date Spot/ Dinner with Parents
Gluten friendly and just flat out incredible. Best gluten free orders: roasted beets, roast carrot and avocado salad, kale salad, roasted pear salad with apples, black sea bass, scallops, roast cauliflower with fried egg and walnuts (no breadcrumbs), roasted brussels sprouts. And if you can handle a little cross contamination, the crab and butternut squash toasts are mind-blowing… just scrape the goods off the toast.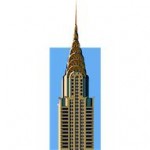 Thanks Nicole!
For more tips on dining out safely in New York City, follow Nicole!
To read all CeliacCorner articles open here