Tips for Gluten-Free & Dairy-Free Dining at the Walt Disney World Resort
The kids are back to school now and the house a little quieter … which is just perfect for you to begin researching where you'll be taking them on an upcoming school vacation! Yep, December, February, April will be here before you know it! Of course, Disney is, and will always be, a fun vacation spot for kids (of all ages)! When I discovered Sarah's blog, I invited her as a guest author, so she could share what she has learned from her visits to Disney, with others traveling gluten and dairy-free, especially the newly diagnosed planning a vacation for the very first time. I've never met Sarah, but her joie de vivre comes shining through even in her emails! I love her enthusiasm for Disney and I think it is wonderful that she has put forth her experiences to help others, via her blog.  Thanks Sarah for all you do … Paula, CeliacCorner! 
Tips for Gluten-Free & Dairy-Free Dining at the Walt Disney World Resort
by Sarah Norris, guest author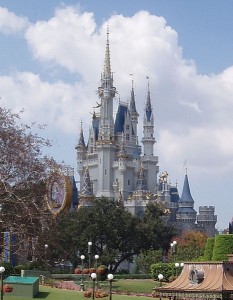 Traveling to the Walt Disney World Resort as a celiac or with gluten intolerance can seem daunting, especially for first-time visitors or newly diagnosed individuals. Wondering what you will eat and if the food will be safe is a huge concern for those who cannot consume gluten. Cross contamination can have debilitating results and spending your vacation sick is not an appealing thought for those of us who are gluten free. But travelers to the Walt Disney World Resort need not worry; Disney is well-known in the special diets industry for providing excellent accommodation and gold-standard safety measures to those with specific dietary needs. Visitors from all over the world can enjoy safe meals and are offered a variety of choices, including customizable dishes.  From casual fare to fine dining, Walt Disney World has it all, and the best part is that those with celiac disease or gluten intolerance can enjoy the food too. This article will give you some basics of dining at Walt Disney World gluten free, as well as some useful tips and tricks that will make your visit a little bit more magical.
Planning, Planning, Planning
Perhaps the most important tip when traveling to Walt Disney World with any special diet is planning. Dining and touring at Walt Disney World even without a special diet can require some preparation. With promotions such as free dining for guests purchasing hotel and ticket packages, Advanced Dining Reservations (or ADRs in Disney-speak) are essential for any table service sit-down meal. For quick service dining, you won't need any ADRs, but it is good to know what is available, so researching is essential.
Did you know? Walt Disney World's website has current menus for table-service restaurants. Sites like Allears.net have menus for both table-service and quick-service locations. One of the tips that will help you in your planning process is to look at restaurant menus. Disney World has most of their table service restaurant menus available on their website, and you can also check sites like Allears.net where they list menus for both table service and quick service restaurants.  You can also find websites such as Disney forums and blogs for additional assistance. These sites will give you good information, reviews, and photographs of food experiences at Disney World.  This gives you a better sense of what you might be able to eat at a particular restaurant.
Here's another planning tip; some restaurants at the Walt Disney World Resort are not Disney owned and operated. While most of these restaurants provide excellent service for those who are gluten free, others might not be able to accommodate as well as the Disney Resort owned restaurants do. Your experience will depend on the restaurant and their practices there. Restaurants at Downtown Disney are owned and operated by outside companies and many of the restaurants at Epcot's World Showcase are as well.
Making Dining Reservations
Once you have decided which restaurants you would like to eat at, it is advised that you make an Advanced Dining Reservation for any table service location that you would like to visit. Restaurant reservations can be made 180 days in advance, and many popular restaurants are fully booked, so making reservations for these restaurants is essential. You can make your reservation either online at http://disneyworld.disney.go.com/reservations/dining/ or by telephone at (407) W-DISNEY.
When making your ADR, make sure that you note your special diet on each reservation that you make. If you are doing this online at Walt Disney World's website, you will see a spot under guest information that says, "I have special requests or a food allergy." When you click on this, you will be given several options, including gluten and dairy and various other common allergens.
There is also a spot for other if you have special needs that aren't listed. By doing this, you are allowing the restaurants to have a better idea of what special dietary needs will be in their restaurant at a given night, and also prep the servers when you arrive that they need to have the chef come to your table.
Walt Disney World's Special Diets Department
Once you have done your research and made your ADRs, or if you have any questions about dining at Walt Disney World gluten free, you can email or call Disney's Special Diets Department. They can assist you with questions or concerns, and they can also help you get in contact with a specific restaurant or chef. They are also available to help you with your dining planning in any way. You can email them at: Special.Diets@DisneyWorld.com or visit the Special Diets page: http://disneyworld.disney.go.com/guest-services/special-dietary-requests/
Meet the Chefs and Managers
Disney's policy is to have guests consult with chefs or managers at all Disney owned and operated dining locations. Did you know that when you dine at Walt Disney World the chef will come to your table to speak with you? Disney's policy is to make sure guests consult with a chef before any food is brought to their table. Typically what happens is this. You will check in at the podium with your ADR. The hostess then marks a printout with an allergy or special diets stamp. Your server then sees this notation and has the chef come out. Usually the servers do take a drink order, but they won't bring any food until the chef confirms your order. Of course, this is not an exact science and each restaurant experience may be different, but in general this is how the procedure typically works. When the chef comes to your table, they will go over options on the menu based on your dietary need. If there is something that is not on the menu, they may be able to make something different. Disney chefs are very adept at making customizable dishes for gluten free diets.
At quick service locations it works a little bit differently. You check in at the ordering podium and you let the cashier know that you have a special diet. They will then page a manager, who will bring a binder with their ingredient lists and go over your options. They will take your order and then handle its preparation from start to finish themselves. The food will be prepared in a completely separate area from the other food, and some locations do have dedicated fryers for things like allergy friendly chicken tenders and French fries. Sometimes food preparation at quick service can take a little bit longer than it normally would, so there might be a slight wait. The manager will either have you wait at the food pick-up counter, or if there is going to be a longer wait, they will bring it to your table.
Overall, gluten free visitors to the Walt Disney World Resort will be impressed by the ease in which they can dine at the Theme Parks and in the Resort restaurants. The variety of food offered and level of care in which gluten free food is prepared makes Walt Disney World truly the most magical place on earth!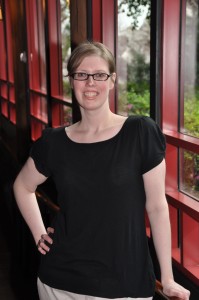 Sarah Norris is the author of the 
Gluten Free & Dairy Free at WDW Blog
. She chronicles her gluten free and dairy free dining experiences at 
Walt Disney World and provides reviews, tips, and tricks for visitors to the resort with special diets. As a self-proclaimed Disney junkie, she has been vacationing at the Walt Disney World Resort since she was 2 ½ years old. In 2009, she was diagnosed with adult onset allergies. She created the Gluten Free & Dairy Free at WDW Blog around the first time she went to Walt Disney World with dietary restrictions in an effort to provide helpful information to fellow Disney travelers. She loves all things Disney; her favorite character is Figment, and her favorite gluten free and dairy free food at Walt Disney World is allergy friendly Mickey waffles. Sarah is not affiliated with the Walt Disney Company.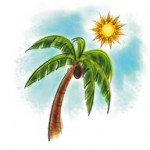 Thanks Sarah!
Visit Sarah's blog: http://glutenfreedairyfreewdw.blogspot.com/
Find her blog on Facebook
Follow her blog on Twitter
Find her on Pinterest
(To see ALL CeliacCorner blogs)