Traveling
Are You A GF Traveler?
Help the

celiac & gluten-sensitive

community by
submitting
your favorite gluten-free
travel destination & story
!
Email: info at CeliacCorner dot com
and we will consider for publication!
Learn from other's traveling gluten-free, by reading their stories, clickGluten-Free Travel Stories
Looking for a Celiac-friendly B&B, Inn or Hotel? click
Celiac-friendly Lodging – submit your favorite!
"Two of the greatest gifts we can give our children are roots and wings." — Hodding Carter
One of the greatest pleasures in life is to experience new and interesting landscapes, architecture, cultures and gastronomical delights! You needn't feel apprehensive traveling as a Celiac or with a gluten-sensitivity. As the demand for restaurants catering to people with food intolerance(s) is growing in the US, so it is world-wide, and many countries have restaurants offering gluten-free menus, and food markets which stock gluten-free food.  In fact, countries such as Australia, Finland, and Ireland to name just a few have catered to the gluten-intolerant long before US restaurant and market owners recognized it just made good business sense to do so.  Certainly, if planning a trip abroad, there will be a bit more preparation involved, but you can easily turn this into a positive and fun researching task.  We suggest you consider the following when planning your trip: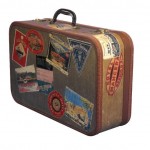 -      Visit websites of
Celiac

support groups
in the State you are visiting (great way to find local GF restaurant recommendations) -      Check out
Foreign

Celiac

Organization/support group websites
if travelling outside of the US -      Look into travel companies catering to people with special diets:
Bob & Ruth's Gluten-Free Dining & Travel Club 
Colibri Culinary Travel
ColumbiaWorld (Tours to Columbia South America)  
Gluten Free Cruises 
Gluten Free Travel 
Lotus Tours. LTD 
Vegetarian-vacations 
Gluten-Free Travel (in Australia)  
-      Visit GlutenFreeTravelSite (for user-submitted GF dining/travel reviews, searchable by location)
-      Visit our Travel Store stocked with travel books and suggested items which may be useful when traveling
Other Recommendations:
Contact Airline
The majority of airlines should be able to accommodate people on special diets, though this usually only applies to longer duration flights.  Check the airline's website to see if they offer a gluten-free meal.  Be sure to give advance notice of your request. If a short flight, don't expect more than peanuts or pretzels, so best to pack your own snacks…. and remember, even though you requested a gluten-free meal, it doesn't necessarily mean you will get one.  Mistakes can happen and you do not want to be left without a meal, especially if on a long flight, so be sure to also pack some gluten-free snacks. For a list of airlines visit the following websites:
Wikipedia

:
http://en.wikipedia.org/wiki/List_of_airlines
Yahoo: http://

dir

.yahoo.com/business_and_economy/shopping_and_services/travel_and_transportation/airlines/
At the Airport & On the Plane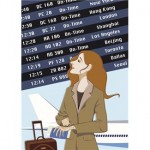 Unfortunately options for gluten-free food is somewhat limited at airports: yogurt, salad (most likely will need to avoid dressing), fruit cups, hard fruit, and a variety of salty snacks from manufacturers such as Lays, FritoLay & JellyBelly.  Be sure to check ingredients on packaged items as many contain gluten (especially check ingredients on trail mix/granola as wheat is often an ingredient).  If you are lucky you may discover the gluten-free Go-Picnic snack packs containing a nice variety of small treats – certainly a welcomed sight for anyone traveling gluten-free!  (Thank you Phoenix Airport for considering the gluten-intolerant).  If looking for something a little more substantial, and healthier, best to carry your own.  Pack your favorite items in a carrying bag, (also pack a few in your suitcase for later). Some great travelling snacks to pack from home are GF granola* bars, biscotti, trail mix, crackers & cheese, raisins, hard fruit.  You can also pack a sandwich or any other item that will not need significant cooling.  You may opt to pack these in a cooler backpack, adding in a frozen package of peas or other vegetable, to keep it somewhat cool – as the airlines will not allow the gel frozen packs through the scanner.
Invest in a Backpack Cooler
These are fantastic for packing a few beverages, salad, fruit, and cheese for a day of hiking locally or to take with you on the plane, for storing snacks (remember not to pack any beverages as they will not pass through the scanner). See our Store – prices range from $20 – $100. You may also wish to pack a smaller BPH-free container with the liquid lid which can be frozen.  You won't be able to take this on the plane, but pack it in your suitcase and it can be used later to keep items such as salads with dressing, separate from other items. Your hotel room will need to have a refrigerator if you plan to refreeze the cover.
Stock up at a Local Food Store
Once you have arrived at your destination, scout out a store selling packaged as well as naturally gluten-free items, and then stock up. (Do some research beforehand to find out where stores are located (search for "natural or health" food stores); you can also check out Celiac support groups in the area for recommendations on where to shop for GF foods as well as dining recommendations.
At the Hotel
When booking a hotel for a longer visit, best to book an efficiency which will have a small kitchen.  Pack a few bags of gluten-free noodles to have on hand, and purchase local and fresh vegetables, plain meat, poultry & fish. Hopefully, if you are lucky, there will be a nearby store stocking some GF items (do your research).  At a minimum, request a room with a refrigerator, should you need to stock a few items.    If you do not plan to do any cooking, and there is a restaurant at the hotel, alert the reservationist at time of booking of your special dietary needs.  Generally, upon check-in many hotel chefs will meet with you personally to discuss GF options. See our celiac-friendly lodging section for hotels offering gluten-free options!
*Consider packing a bag of your favorite gluten-free granola and nuts of your choice, whether store bought (Love Udi's Granola) or homemade.  If you are staying at a hotel offering a continental breakfast, options are limited – perhaps some fruit, a hard-boiled egg and yogurt.  Top the yogurt with the granola and nuts, and I promise you, you will not be lamenting the fact you are unable to eat the waffles, toast & bagels!  If you really can't do without having a piece of toast for breakfast, you may want to consider purchasing "Toaster Bags" available in our Store.Though many GF breads require freezing, there are a few which do not.  Pack a loaf in your suitcase and use the toaster bags in the provided toaster.
Restaurants
Ordering food in a foreign language can certainly be a challenge, so you may want to take along several copies of printed Dining/Restaurant translation dining cards, describing your special dietary needs.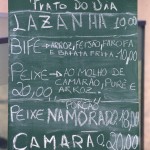 Install Apps on Iphone (available on the App Store)
iTunes offers "Gluten Free Restaurant Cards" (from CeliacTravel.com) – an App with over 40 card images in many languages http://itunes.apple.com/us/app/gluten-free-restaurant-cards/id294997385?mt=8; another option:  http://itunes.apple.com/us/app/allergy-translator/id332715333?mt=8
If traveling within the US, several FREE apps are available to search for restaurants. Click here for a list (they are noted at the bottom of the page): http://celiaccorner.com/gluten-free-restaurants/
Miscellaneous Apps:
Gluten Free Roads (use for road trips through Europe & elsewhere, to locate gluten-free eateries and accommodations)
Learn the Language!
It is common courtesy to at least attempt to address residents in their native language, at a minimum "good morning, hello, please and thank you"!  Also learn "I have Celiac –  No Gluten, Wheat Flour, Barley, Rye"  so you will be ready to instruct the server along with presenting a dining card in the foreign language if you happen to have one! Check out Food-Info from the Netherlands http://www.food-info.net/allergy.htm – they offer free pdf files of allergy-related words in numerous foreign languages! Check here to translate some of your phrases:  http://babelfish.yahoo.com/
Just in case
While currently there is no FDA-approved pill proven to lessen the damage to the small intestines should gluten be ingested, some people like to take a digestive enzyme such as GlutenEase (from Enzymedica) which claims to aid in normalizing inflammation, should ingestion occur.  Do some research on the product and its effectiveness and then decide whether you want to pack a bottle. See our Store to purchase GlutenEase.
Miscellaneous
A few useful blogs/websites & tips if you plan to visit the locations (keep checking back as we will be adding more):
Canada: http://www.theceliacscene.com/
Dubai: http://www.glutenfreeuae.com/how-we-can-help.html
England: Leave It Out - http://www.leaveitout.co.uk//static/about.php; The Gluten Free & DH Message Board -http://members2.boardhost.com/glutenfree/
France: http://sortirsansgluten.com/ (for gluten-free restaurants around the country – in French, but easy to navigate to get name/location of restaurant)
Ireland: http://www.glutenfreeireland.com/
Israel: http://www.israelinsideout.com/Table/Gluten-Free-Israel/
Paris: http://www.davidlebovitz.com/2007/10/glutenfree-eati/ ; http://www.glutenfreeaparis.com/ ; http://hipparis.com/2012/12/13/gluten-free-dining-and-bakeries-in-paris-noglu-and-helmut-newcake/
South America: http://www.colombiaworldtours.com/vegan_vegetarian_and_gluten_free_options
Spain (Madrid): http://www.celiacbuthappy.com/ (in spanish & english) http://www.celiacaperocontenta.com/ (in spanish only)
Wales: Visit "Coeliac Wales" on Facebook
Coeliac UK: This site is wonderful! You can click on any country you plan to visit and will find loads of useful info on traveling gluten-free, including translations. http://www.coeliac.org.uk/gluten-free-diet-lifestyle/eating-out-and-travel/travel-and-holidays/travel-information-and-translations; also check out Live Gluten Free!
If traveling to Disney World, read this article  and also visit this site for gluten-free restaurant info: http://www.allergyeats.com/disney/; for allergen-info at Seaworld, check out this article: http://www.orlandosentinel.com/business/os-cfb-tourism-1015-20121014,0,4885142.story
Other Tips: If traveling to Italy, note that most pharmacies will carry an assortment of gluten-free items (breads, sweets).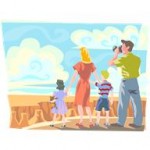 To echo Mark Twain  -
Explore  ..  Dream  ..  Discover
,
but if travelling as a

Celiac

,
always be mindful to be on your guard to stay healthy.
Happy Trails!
CeliacCorner does not endorse any company listed, and cannot guarantee the reliability of any product noted.