What can I do as a celiac to help other celiacs (& the gluten-sensitive)
… I am only one, but I am one.  I cannot do everything, but I can do something.  And I will not let what I cannot do interfere with what I can do!  ~Edward Everett Hale
Perhaps you have Celiac, a gluten-sensitivity, or have a family member or friend who does. How can you help to make your life, and the lives of those you care about healthier and just a little more convenient? Certainly, you could make a donation to a Celiac Research Center (most are funded by private donations) so they can continue the important work they are doing, but there are also other ways of helping.
Following are a few suggestions to get you on your way:
1. Spread the Word! Don't be embarrassed about your diagnosis.  Have a dialog with your family members, including sharing your symptoms and if they are experiencing similar symptoms, suggest testing.  Mention statistics of celiac disease in family members. Consider starting a blog to share what you have learned!
2. Contribute monetarily to a leading Celiac Disease Research Center or National Celiac Organization of your choice (see "Resources" for a list).
3. Contact a Celiac Research Center near you and request to participate in a research study – humans are needed!  Click here to learn of other studies requesting participants.
4. Have a Fundraiser: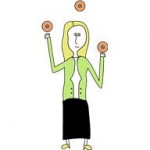 Think about doing something you are good at (i.e. cooking, a sports activity, arts & crafts), and coordinate a fundraiser.  You can have it at your home, school, in a park, at a local restaurant or other business.
5.  Purchase products from companies who support celiac research by donating a percentage of their proceeds.  Following are just a few:
Enjoy Life Foods By George Glutino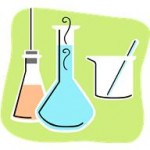 Jones Dairy Farm Kinnikinnick Pamela's Products Riceworks  
6.  Consider signing a food allergen petition – visit our page: http://celiaccorner.com/current-petitions-relating-to-food-allergens/
7.  Contact your local Food Bank and ask if they stock gluten-free food, and if not educate and help them  (this article will help)
8.  Volunteer at your local support group meetings, and if you do not volunteer, try to at least attend to gain valuable information that you can then share with others. If you are a family  member or friend of a Celiac, show your support by accompanying them.
9.  When you visit a restaurant that doesn't have a GF menu – politely suggest they consider adding one, or at a minimum, adding detailed allergen info to the menu. Also suggest they contact either the Gluten Intolerance Group to inquire about restaurant training: http://www.glutenfreerestaurants.org/ or the National Foundation for Celiac Awareness' GREAT Kitchens (on-line available) Program: http://www.celiaclearning.com/
10.  Contact and thank mainstream manufacturers who have added gluten-free products to their product line (preferably those that "certify" their GF products), so they will consider adding more.
In the interest of "convenience" …
11.   Email or write to DUNKIN DONUTS and request they reconsider adding a safe, gluten-free bakery item. They did offer a few gluten-free products at select locations, but they have since stopped selling them. Finally, in October 2014, they started offering lactose-free Almond Milk!
12.  Contact and thank STARBUCKS for offering lactose-free options & the few snacks that are gluten-free in the US, but suggest they consider offering the same, safe gluten-free options they are offering in Starbucks around the globe (GF bagels, buns!).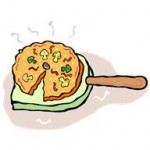 13.  Contact DOMINOS and suggest they offer a gluten-free pizza that is actually safe for Celiacs (i.e. dedicated Gfree cooking area, proper training).
14.  Contact SUBWAY and ask that they expand their gluten-free testing to a location near you!
15. Consider following Pharmaceutical companies currently conducting studies/trials:  Visit HERE for a list.
16. Contact airports and suggest they add more vendors offering gluten-free menus, and more GF snack items at kiosks.http://en.wikipedia.org/wiki/List_of_airlines
17. Check out the following organizations which hold a variety of events (athletic & non-athletic) around the US to raise money and spread education and awareness of Celiac – perhaps there is something going on in your area!
– Kicking 4 Celiac: http://www.kicking4celiac.org/
– Celiac Disease Foundations' Team Gluten Free: http://celiac.org/tgf/index.html
Have a suggestion to share?  Feel free to comment below.