On the Horizon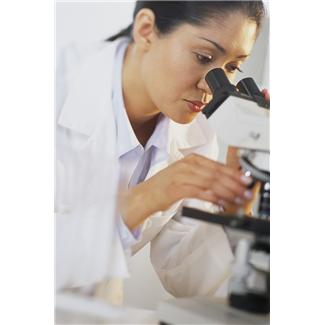 While currently there is no cure for Celiac and strict adherence to a gluten-free diet is the only treatment, research is being conducted by leading Celiac research centers and pharmaceutical companies worldwide for possible future treatment methods.  Perhaps one day there will be a pill or vaccine available for the Celiac population to take in addition to following a gluten-free diet (i.e. in the case of accidental gluten ingestion) or possibly – in place of. Recent treatment studies include: the therapeutic drugs Larazotide Acetate (Alba) and ALV-003 (Alvine). ImmusanT, a privately held biotechnology company located in Cambridge, MA, raised $20 million in financing to advance development of the immunotherapeutic Nexvax2 vaccine. Avaxia Biologics, out of Lexington, MA has received several grants to study a therapeutic treatment (AVX-470) as well.  BioLineRx announced in September that pre-clinical results demonstrated safety of BL-7010, an oral therapeutic treatment.  In Valencia, Spain clinical trials are being conducted on Biopolis' Probiotic ES1. Studies involve several phases and can take many years to complete, but future treatment methods look promising. Research is also underway in Italy and the Netherlands using stem cell transplants which could one day restore gluten tolerance to celiacs.
The University of Chicago's Celiac Research Center, among others, is at the forefront of research and education. Their annually published Research Summary Report outlines exciting discoveries which most certainly will have a great impact on the diagnosis and treatment of Celiac Disease. Open HERE to view a copy of their most current (2012) Research Report.
For research being conducted at other notable US Celiac Research Centers please visit "Resources", for a listing of nationwide centers to contact.
For Information on Celiac Clinical Trials/Studies visit: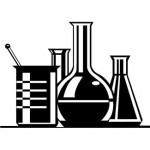 National Institutes of Health's Clinical Trials.gov
http://clinicaltrials.gov/search/term=(celiac+disease)+%5BCONDITION%5D
U.S. National Library of Medicine – National Institutes of Health's PubMed.gov
http://www.ncbi.nlm.nih.gov/pubmed?term=celiac
Other articles relating to celiac research:
http://supportucmc.uchicago.edu/site/c.phLWJ6PFKmG/b.7086037/k.396D/Closer_to_a_Cure_for_Celiac_Disease.htm

Additional reading on therapeutic treatments being studied: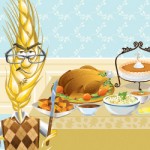 (Alba's Larazotide Acetate) CURRENTLY Recruiting Celiacs for Phase II Clinical Trial in the US & Canada)
http://celiaccorner.com/celiac-gluten-free/7021/
Press Release dated 5/1/12 announcing grant of certificate of registration for copyright of first and only Patient Reported Outcome questionnaire for patients with Celiac: http://www.prnewswire.com/news-releases/alba-therapeutics-recruiting-for-a-phase-2b-clinical-trial-and-gains-exclusive-rights-to-the-first-and-only-patient-reported-outcome-questionnaire-for-patients-with-celiac-disease-149658295.html
Alba-Larazotide Phase I Trial results: http://onlinelibrary.wiley.com/doi/10.1111/j.1365-2036.2007.03413.x/pdf
(Alvine's ALV003) http://www.marketwatch.com/story/alvine-pharmaceuticals-alv003-receives-fast-track-designation-from-the-fda-for-the-potential-treatment-of-celiac-disease-2012-09-05
 http://www.marketwatch.com/story/alvine-pharmaceuticals-presents-results-from-a-phase-2a-trial-of-alv003-in-celiac-disease-patients-at-the-2012-digestive-diseases-week-meeting-2012-05-22
http://celiaccorner.com/celiac-gluten-free/alvine-pharmaceuticals-announces-results-from-phase-2a-trial/
(5/2013): http://celiaccorner.com/celiac-gluten-free-blog/abbvie-and-alvine-pharmaceuticals-collaborate-on-oral-therapeutic-treatment-alv003-for-celiac-patients/#.UZJgLaLijwZ
(Avaxia Biologics' AVX-470) http://www.marketwatch.com/story/avaxia-biologics-awarded-15-million-phase-ii-sbir-grant-from-nih-to-develop-oral-antibody-therapeutic-for-inflammatory-bowel-disease-2012-03-19
(ImmusanT's Nexvax2 vaccine) http://celiaccorner.com/celiac-gluten-free/vaccine-for-celiac-manufactured-and-tested-in-massachusetts/; http://www.fiercebiotech.com/press-releases/immusant-raises-20-million-series-financing-advance-immunotherapeutic-and-d ; http://celiaccorner.com/celiac-gluten-free-blog/immusant-initiates-clinical-trials-of-nexvax2-first-ever-therapeutic-vaccine-for-celiacs/
(BioLineRx's BL-7010) http://www.celiac.org/images/stories/PDF/bioline.pdf
(Biopolis' ES1, probiotic strain – Spain) http://ow.ly/fMM5m
(University of  Washington's  KumaMax https://depts.washington.edu/uwc4c/news-events/uws-promising-therapeutic-for-celiac-disease-featured-in-chemical-and-engineering-news/
Miscellaneous articles relating to therapeutic treatments in the works: 
http://www.bostonglobe.com/business/2013/03/10/race-for-fix-celiac-disease-underway-boston/aDEI0ONcZnCklaTFD1CbgO/story.html
Though we try to keep up with the latest in future therapeutic treatments, certainly there are other studies being conducted worldwide which are not included above.  If interested in therapeutic research GLOBALLY, Global Market Direct offers "Celiac Disease – Pipeline Review H2 2012, for a fee, you can order it here.

You can help fund research by making a donation to a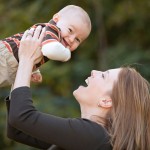 Celiac Research Center!  Another way in which to help further Celiac
research is by participating in a research study if you have Celiac, thus contributing to
advancements in treatment methods and ultimately helping
the entire Celiac community!
In addition to the request for participation for clinical trial noted above (Alba), check here for other requests to participate in a research study! http://celiaccorner.com/current-petitions-relating-to-food-allergens/
Visit "Celiac News and Articles"  for informative medical and lifestyle articles.