(Slow Cooker) Turkey Tomatillo & Pinto Bean Soup (Gluten-Free)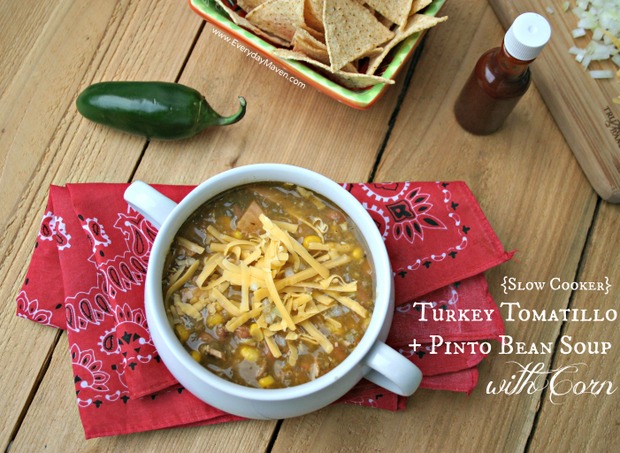 by Alyssa Brantley of Everyday Maven … "where Whole Foods meets Weight Watchers!" 
CeliacCorner's Featured Food Blogger for the Month of April!
NOTES:
–  I used a 6.5 Quart Slow Cooker.
–  As for spiciness, if you want this soup MILD, omit the jalapeno. If you want it MEDIUM, keep the jalapeno but don't use the ribs or seeds.  If you want it SPICY, use the whole jalapeno including seeds and ribs.
–  Fine ground corn meal should work if you don't have coarse.
–  You could easily substitute shredded or cubed chicken breast if you don't have turkey and I think white beans would work really well in place of the pinto beans. This soup made 10 huge 2-cup servings at only 4 Points Plus each! It made a great dinner – I topped it with a just a touch of shredded cheddar cheese (about 1 Point per person), some chopped sweet onion and baked tortilla chips and served it alongside some steamed broccoli. Then I filled two big containers for the freezer. This is the perfect weeknight dinner that keeps on giving. You will get dinner, lunch, lunch and maybe even another lunch out of it!
Ingredients
1 tablespoon olive oil
4 to 5 cloves garlic
1 serrano or jalapeno pepper (see NOTES above for spiciness recommendation)
2 green bell peppers
2 celery stalks
1 large sweet onion
1 dried bay leaf
1 teaspoon dried oregano
½ tablespoon ancho chili powder
1 teaspoon + ¼ teaspoon ground cumin , divided
½ tablespoon + 1 teaspoon kosher salt, divided
12 ounces (3/4 pound) chopped or shredded turkey or chicken breast
2 cans (gluten-free) pinto beans, rinsed and drained (or 3 cups cooked)
1 15-once can (gluten-free) crushed tomatillos
1 4-ounce can (gluten-free) hot diced green chiles
4 cups (gluten-free) no chicken broth (I use "Imagine", check ingredients label)
4 cups water or (gluten-free) bean broth
2 cups organic frozen corn kernels
¼ cup coarse (gluten-free) corn meal
shredded cheese, fresh cilantro and (gluten-free) baked tortilla chips for serving
Instructions
PREP:
1.  Prep garlic, serrano chile, bell peppers, celery and onion for food processor by cleaning and chopping into
chunks.
2.  Place garlic, serrano and bell peppers and celery into bowl of food processor. Process until pureed and slightly
foamy.
3.  Add in onion chunks and pulse until onion is roughly chopped and still in visible pieces.
COOK: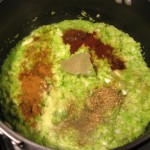 1.  Heat a large pan over medium high heat and add olive oil. Once hot, add in onion mixture from food processor along with bay leaf, dried oregano, ancho chili powder, 1 teaspoon of ground cumin and ½ tablespoon kosher salt. Cook, stirring frequently, for 5 to 7 minutes.
2.  Transfer to slow cooker and add all remaining ingredients EXCEPT ¼ teaspoon of ground cumin and 1 teaspoon of kosher salt. Stir and set on LOW for 8 Hours. I used a 6.5 Quart Slow Cooker.
3.  When cooking time is up, adjust seasonings by adding remaining ground cumin and kosher salt. This thickens as it sits, freezes great and is better the next day. If you eat it immediatley, note it will be a bit looser and more like a Soup than a Chili.
4.  Serve with shredded cheese and baked tortilla chips or over cooked brown rice or quinoa and Enjoy!
Hi Everyone! My name is Alyssa and I am the Everyday Maven.
Everyday Maven

is dedicated to "Simple and delicious everyday recipes for the home cook who wants to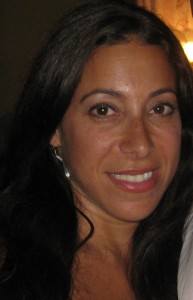 keep their food clean and their waistline trim!"
To put what I do over at

Everyday Maven

in shorthand … "

Everyday Maven

is where Whole Foods meets Weight Watchers!"
I use whole food ingredients to make leaner, lighter and more accessible
versions of everyday recipes, always making sure the dishes are as delicious
as their counterparts!
I hope you enjoy this recipe and make sure to stop by 🙂
www.everydaymaven.com
… everyday recipes made simple and healthy.
Alyssa
(Note:  Not all recipes on Everyday Maven are gluten-free, but many can be easily adapted to be!)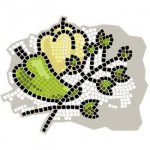 Thanks Alyssa!
Follow Alyssa & Everyday Maven!
 Facebook  Twitter  Pinterest  Instagram
 Check out Alyssa's ebook:  Think Vegetables First (note: the majority of the recipes are naturally gluten-free, or can easily be made gfree)
To see ALL CeliacCorner recipes visit HERE.