Orgain Nutritional Shakes: Organic, Healthy and Gluten Free
"In one 11 ounce serving of Orgain, you can drink 255 nutrient dense calories with a perfect 2:1 complex carbohydrate to protein ratio that gives you a delicious, organic meal anytime, anywhere"
(See Giveaway Details Below! (NOW CLOSED)
First, let me say we are so honored to have Orgain join CeliacCorner's family of sponsors. We take pride in introducing healthy, gluten-free products to our visitors, and certainly Orgain ready-to-drink nutritional shakes are all that and more! Orgain ("Or" for Organic "Gain" for the benefits your body will gain!) was developed by Dr. Andrew Abraham, a practicing physician and cancer survivor. While Dr. Abraham was recovering from his illness, he searched for a healthy nutritional beverage to help nourish his body back to health but found those available on the market were filled with sugar and other junk ingredients. So, taking matters into his own hands, he created his own and after several years of perfecting the beverage for ultimate nutritional value, Orgain was born! Dr. Abraham created a combination of organic (whey) protein, complex carbohydrates, fiber and a healthy immune and vitamin blend which may just make Orgain one of the healthiest, if not THE healthiest, beverages on the market today.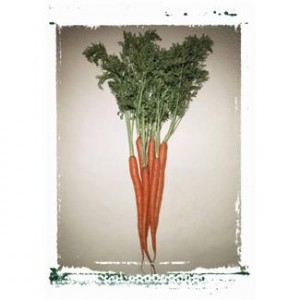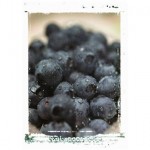 The shakes contain quality ingredients such as brown rice, green tea and pomegranate extracts to name a few, as well as an outstanding antioxidant equivalent (based on the ORAC value* of 16,000) of 10 servings of organic fruits and vegetables including blueberries, bananas, acai berry, apple, raspberry, kale, beets, carrots, spinach, tomatoes! With all those blended veggies, you might think the taste would be a little "funky", but I have to say they are really delicious! Lightly sweetened (13 g of sugar/255 nutrient-dense calories) with organic evaporated cane juice, the shakes come in three (11 oz.) yum flavors: Creamy Chocolate Fudge, Sweet Vanilla Bean, and Iced Café Mocha, and are at their best chilled. I used my sample shakes as a breakfast replacement and felt fully satisfied until lunchtime, never experiencing a hunger pang. I also looked forward to an occasional shake as a mid-day snack and enjoyed the energy boost it provided, and without caffeine!
Orgain is free of gluten, corn syrup, caffeine, preservatives, saturated fat, hormones, antibiotics and artificial flavorings. For a complete ingredient list visit: http://www.drinkorgain.com/
How does Orgain compare to other nutritional shakes on the market? Very well indeed, just have a look at this comparison chart from their website: http://www.drinkorgain.com/
Orgain shakes are perfect for:
Busy, on-the-go people – grab one as a breakfast (or other meal) replacement and get the required fruits and veggies you need. We all know how difficult it is to consume the recommended amounts of fruits and veggies.  Just drink one (or two) shakes a day and you're covered. Check!
Weight management – whether you want to lose or add weight!
Athletes – Orgain is a great post-workout drink as each shake contains 16 grams of high quality organic protein to help build lean muscle!
Anyone recovering from illness – regain your energy back by drinking a nutritionally-balanced beverage, which can help promote a healthy immune system. Dr. Abraham recommends Orgain for patients going through chemotherapy or any illness to help nourish the body.
Why we think Orgain is great!
–        Safe for celiacs and the non-celiac gluten-sensitive –        Contains USDA certified organic, quality ingredients loaded with essential vitamins & minerals –        High in protein –        Free of the junk stuff –        Stays fresh for over one year (and without preservatives) –        Delicious taste (just chill, shake and drink .. yum!) –        Convenient to carry (doesn't require refrigeration, but best to chill before drinking) –        Children 3 & up can enjoy –       
Or
gain
cares about the environment (product is packaged in an eco-friendly recyclable pack) –       
Or
gain
gives back (by donating a portion of proceeds to indigent cancer patients)
Look for Orgain at: Whole Foods, Wegmans, Ralphs, Fairway, The Vitamin Shoppe, SuperSupplements, Henry's Farmers Market, Foodtown, Harris Teeter, Uniquely Kings, Akin's to name a few markets! Check their website for a retailer near you. You can also order from their website. http://www.drinkorgain.com/
Have questions? http://drinkorgain.com/orgain_html/faq.html
email: info@drinkorgain.com
*ORAC (Oxygen Radical Absorbance Capacity)
Enjoy Orgain's video!
http://www.facebook.com/l.php?u=http%3A%2F%2Fwww.youtube.com%2Fwatch%3Fv%3Ddd55YdjiquU&h=KAQFsHR3c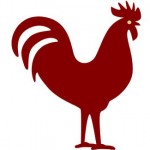 Camille's CritiqueCorner
(See All Camille's Critiques!)
xx Giveaway NOW CLOSED xx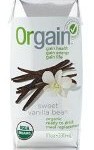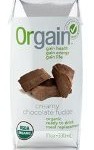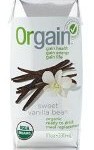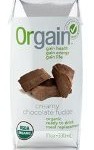 Or
gain
Organic Ready to Drink
Nutritional Shakes
One lucky person will win
1 sample pack of FOUR (4)
(2 vanilla bean, 2 creamy chocolate fudge)
Giveaway begins:  Saturday, July 7, 2012
Ends:  Sunday, July 15th at 5:00 pm ET
Giveaway Rules:
Leave a Reply below telling us why you would like to try

Orgain

nutritional shakes (comment will not show up immediately)
LIKE Orgain on FB
LIKE CeliacCorner on FB (leave a brief message on FB that you have entered Giveaway – we check)
Follow CeliacCorner on Twitter, if you are a tweeter
Share with at least 3 people via FB or Twitter


One winner will be notified via email.
Giveaway open to US and Canadian residents only
CeliacCorner cannot be held responsible for the mis-use of this product