My Top 3 (Gluten Free) Travel & Dining Destinations: Italy, New York & California
---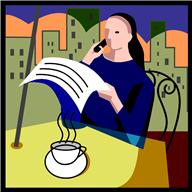 By Lynn Mendelsohn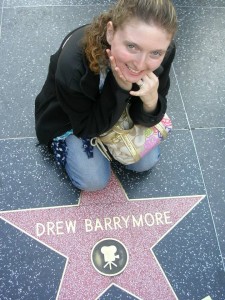 Lynn is a strong advocate of living a holistic lifestyle and is well trained in helping individuals with Food Allergies and Celiac Disease.
Lynn is a certified health coach by the Institute of Integrative Nutrition
and is a graduate of Montclair State University.
A Lover of travel and living Gluten & Dairy Free, Lynn is  CEO of 
Get That Healthy Feeling
 and
 GlutenFreeNYC.net
 (Certified Health Coach and Gluten-Free Tours in NYC)  
Hi, my name is Lynn and I'm an avid traveler and also someone with food intolerances.
I was diagnosed with Lactose Intolerance in the 3rd Grade, IBS in college, and then self-diagnosed myself as being Gluten Sensitive over 4 years ago.  In those 4 years since going gluten-free I have noticed many more gluten-free eateries popping up in my travels and I wanted to share them with you .. we're all foodies at heart!
1.  Italy – Can you believe the origin of Pasta, Pizza, and more is actually huge for Celiacs and the Gluten Sensitive community alike! I visited on my Honeymoon and I was in pure gluten-free Heaven! There were so many options for finding gluten-free food,  from the Pharmacies ( farmacias) to many of the Restaurants.  I visited Sorrento, Rome, Florence, and Venice.  In Sorrento I discovered my favorite authentic gluten-free Pizza at Villa Rubinacci!  My favorite restaurant in Rome was La Soffitta Renovatio.  While I visited many places in Italy, I will have to say that no one asked what a Celiac was … they already knew. In Italy, Celiacs even get a state subsidy to compensate them for the higher cost of gluten-free foods.
2.  New York City – From the many bakeries to exquisite restaurants with gluten-free menu's, this is really the best place in the US that I have found for ordering gluten-free food.  I offer Gluten Free Tours for the Gluten Free Foodie!  My three favorite gluten-free eateries in New York City are Lilli & Loo for Chinese (amazing Spring Rolls), Juice Generation – for a frozen gluten-free treat check out their PB Acai Bowl, and Schnippers for the best gluten-free Sloppy Joe made on an Udi's Bun! Stop by Hu Kitchen for the best gluten-free chocolate bars (try their puffed quinoa chocolate bar it tastes just like a kit kat to me) and delicious healthy food in a cafeteria style. My favorite Brooklyn brunch spot is Sun in Bloom.  If you're in Long Island make sure to check out Bare Naked Bakery and if you're in New Jersey check out The CakeOver Bakery.  Bare Naked Bakery has the best Rainbow cookies while The CakeOver has the most delicious coffeecake!  [When booking a Gluten Free Tour during the week I only need 48 hours notice, weekends need at least 1-2 weeks notice.  Check out pictures HERE]
3.  California –  (specifically Palm Springs, Los Angeles and San Francisco)  Having recently visited on a Birthday trip to California I fell in love with the freshness of everything.  I especially enjoyed Real Food Daily (locations in Santa Monica, LA & Pasadena). They make the absolute BEST gluten-free, dairy-free Chocolate Chip Cookies! California definitely seems to be using the freshest ingredients in all of their dishes!  My favorite healthy spot, Healthy Creations, is in San Francisco, and is 100% gluten-free and literally has food for everyone!  Another awesome restaurant located in San Francisco is called Bio.
And the winner of the best cruise line for Celiacs or anyone with a gluten intolerance:  In my opinion, Royal Caribbean!  They took good care of me from the moment I boarded the ship. They went over the menu each night for the following night!  What could be better than feeling like a princess while on vacation, I was very well taken care of!
If I've missed a location that you've visited with tons of  gluten-free options and deliciousness please comment below!
Thanks for reading – Lynn.
Get to know Lynn!
Gluten Free Deliciousness Facebook
Get that Healthy Feeling Facebook
Check out Lynn's Health Coach Services HERE
Lynn is on the Host Committee for the NYC Launch Party for
The University of Chicago Celiac Disease Center, check out the details

HERE
To read more CeliacCorner travel stories click HERE.
Restaurant reviews from around the globe can be found HERE.
// ]]>