Musician.Singer.Songwriter Olly Flavell of Manchester (England) Shares his Coeliac Journey
Meet Olly Flavell, CeliacCorner's Featured Guest Author. I met Olly (virtually) after he became a follower of CeliacCorner on Twitter. As I often do with new followers, I scanned his Twitter & other social media pages. I saw that Olly lives in England, attends music school and is a talented musician and singer/songwriter, but what caught my eye is that he listed "Celiac" in between"Student and Musician" in his bio! I loved that. Olly has no problem sharing with his growing followers and music fans that he has CD and after learning more about his journey, from diagnosis to recovery, I now see why he wears his diagnosis as a badge of courage … Olly is a survivor! (After reading Olly's story, consider sending him a message of support via the comments section below, I'm sure he will appreciate hearing from you. Thanks – Paula, CeliacCorner)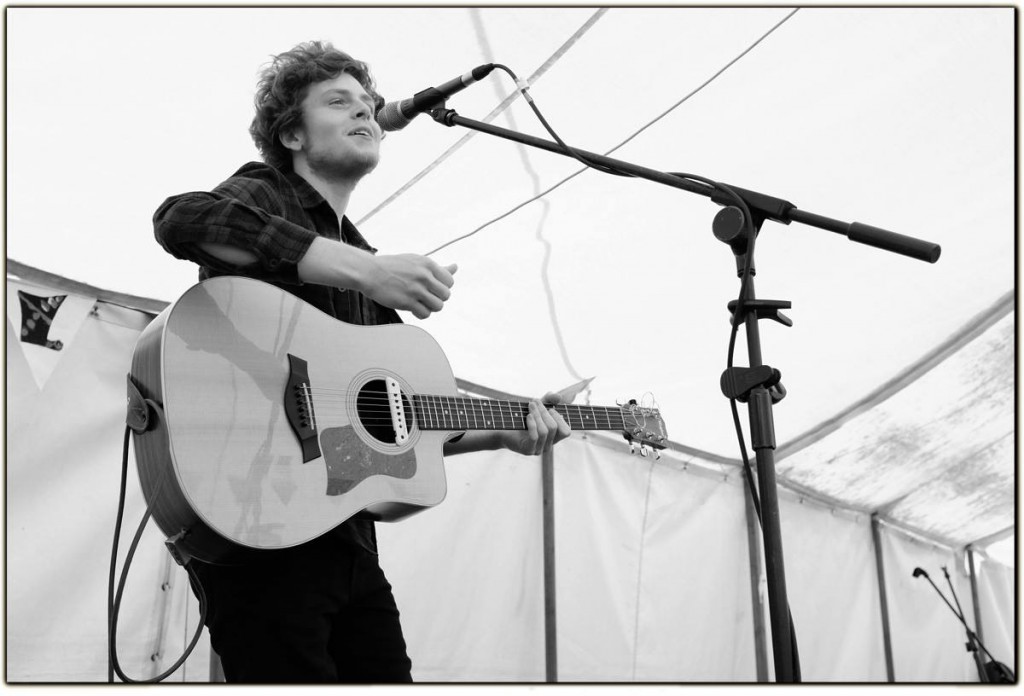 My name is Olly Flavell. I'm 19 years old and a full time student, singer and songwriter. I live in Manchester,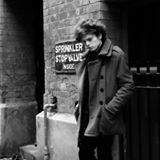 England where I'm currently studying Songwriting at the British and Irish Modern Music Institute (BIMM). I was diagnosed in 2014 with Coeliac Disease and have been living on a strict gluten-free diet while writing and performing my own music. In May of 2015, I released my self-penned album "Lo-Fi" and toured the UK professionally as a musician. In my spare time I love to cook, read and be as social as possible, though sometimes it can be hard when you're not feeling well. 
Getting Diagnosed (it took a while!)
Hello, I'm Olly and I've been Coeliac for just over 2 years now. I'm very happy to share my coeliac journey with you here on CeliacCorner. I do find it strange to think I haven't always been gluten-free. When I think about it and what I've been through, it really blows my mind. It was just before my 16th birthday, in May 2013, when I started becoming ill. My symptoms included frequent diarrhea, dramatic weight loss and waking up on the floor due to blackouts, yes seriously. I was nauseous and tired all the time and was also having panic and anxiety attacks. At that age I didn't know what was happening to me and I was terrified I was dying.
Once the black outs began my parents decided enough was enough and we started to pursue blood testing. Unfortunately I had already begun a gluten-free diet before taking the first test as I had researched on my own to attempt to discover what condition I might have and found my symptoms matched coeliac. When my results eventually came back my gut showed nothing more than a sickness bug and negative for CD. Weeks passed and though I was eating gluten-free, or so I thought, I was still experiencing symptoms. I eventually had more blood tests, but all came back with the same "negative" result. My parents and I decided to go "private" and made an appointment with a socialist doctor specializing in coeliac and IBS (the UK health system is free but you're put on a waiting list for months, and we didn't want to wait any longer). I was booked straight away for an endoscopy and colonoscopy and was also sent for a full body MRI.  The colonoscopy results came back to our doctor as did the MRI scan a few weeks later and they showed nothing. At this point I was very worried. What could I have? So we did a final blood test, and this time they took about 4 large test tubes full.
I continued eating gluten-free as I felt somewhat better, but I was still experiencing unpleasant symptoms. I just assumed I had coeliac based on all the research I had done. Eventually I stumbled upon the term "cross- contamination". I began cleaning EVERYTHING in my home, bought my own apparatus (toaster, etc.), cleaned surfaces with antiseptics, and within a couple of weeks I felt a thousand times better. I was so happy to discover that cross-contamination with gluten, and not some other dreaded disease, was at the root of my continuing health issues. Thankfully my adjustments helped solve my issues (keep this in mind if you are newly diagnosed, your kitchen needs to be prepped well!).
Eventually results from the blood test arrived through the post. "Tested for Coeliac Disease: Positive". I was again put on a waiting list to see another specialist for follow-up. We met with him for about 30 minutes during which time he told me pretty much everything that I had already known from my own research. My parents were furious as I had basically done the doctor's job for him. I was just happy to have a confirmed diagnosis – finally.
Shortly after I received my 'official' diagnosis, I began suffering from anxiety and panic attacks. I didn't want to leave my home. I had spent so much time in bed not feeling well, sometimes up to two weeks at a time. I think it was just an extreme fear of becoming ill in public. I'm not sure if it is the same for everyone, but if I eat gluten, within 10-15 minutes I vomit violently, so I guess I wanted to spare the public from witnessing this. I continue to have the occasional panic attack but I've learned how to deal.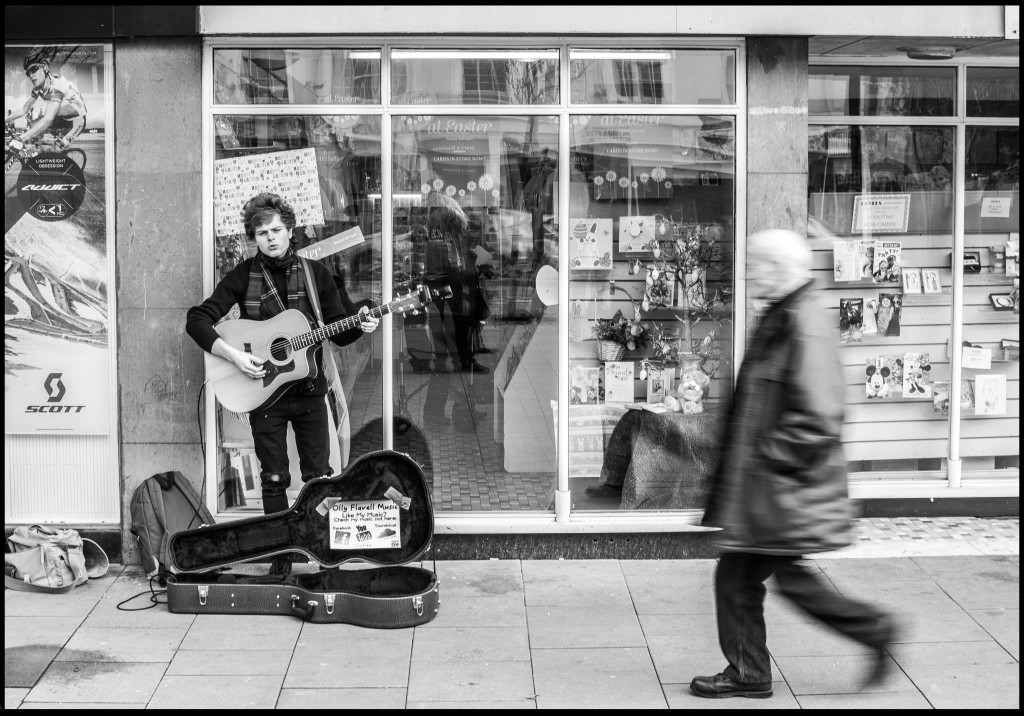 The Social Challenges of Living with Coeliac
While living gluten-free, I also balance being a full-time student and musician. To keep myself healthy at University, a tremendous amount of planning and cleaning is involved. I had to explain to my housemates all about cross-contamination. They looked at me like I was Frankenstein's Monster, but it got better.
In the summer of 2014 I went out on tour performing with a band and fellow friends, which was amazing fun, but eating out was always a hassle. I soon learned that I needed to carry a suitcase full of my own food in addition to my two guitar suitcases! Nowadays I make my meals at home and vacuum seal them. A vacuum sealer was the best purchase of my life! Now when I travel for a week or so, I just cut open the bags and eat when needed. The food doesn't always look appetizing in that air tight packet, but it is convenient when there isn't access to local super markets or restaurants serving gluten-free food. Planning is everything to me, but I must admit at first I hated it. I felt like I was wasting hours making meals for myself, only to eat them in a matter of minutes. Eventually I found myself really enjoying baking gluten-free and preparing healthy and nutritious meals that I probably would never have eaten in the days before I had coeliac. I wouldn't dare think of picking up a ready-made meal today, even if gluten-free.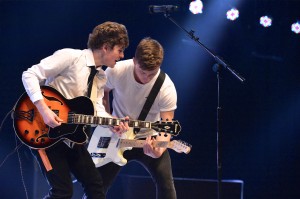 Eating out can also be an issue when touring. I now only go to Coeliac UK registered places. Pizza Hut and Pizza Express are both easy options here in the UK, as they are as popular as Starbucks, with a location in most every city or town. Depending how sensitive you are to cross-contamination there are 1000's of non-Coeliac registered restaurants in the UK, but I don't take any chances.
I did find it difficult getting used to living gluten-free initially. But once I wrapped my head around the whole situation (accepted it!), it became my lifestyle, my mentality. I really think about what I eat now, and because I am eating healthier, I feel more energized. I'm still trying to overcome the occasional anxiety and unfortunately I still get glutened, but I get through it the best I can.
Thank you for reading my story of living with coeliac and I hope it will somehow help you with your journey. My advice to anyone newly diagnosed is to have a confident mindset and remain committed to the gluten-free diet. It does get easier over time. I would also recommend having a blood test before beginning a gluten-free diet, if you want to have a confirmed diagnosis, sooner rather than later!
Olly
Follow Olly!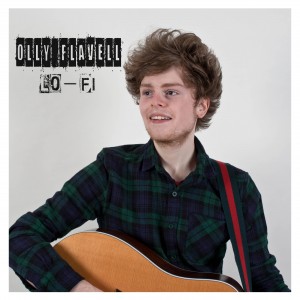 If you live in or near Manchester try to catch one of Olly's performances!  
Meet all CeliacCorner guest authors here