Celiac Disease: More Global Awareness Needed
About a month ago, Harpreet Kaur, a PhD candidate of Indian origin (Punjabi), became a twitter follower of CeliacCorner. It was actually perfect timing, serendipitous you might say, as I had been thinking recently about how celiac is a condition that doesn't discriminate, affecting every ethnicity, gender and age, and touching upon every continent. We have facebook followers from Australia,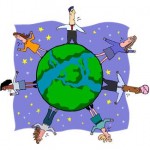 Iceland, Iran, Israel, Thailand and India. No one is immune from this auto-immune disease! Residents of US, Canada and Europe are fortunate that awareness is spreading due to national celiac organizations' efforts (on re-educating primary care physicians), local support group events, and the many websites & bloggers who dedicate their time and effort to spread the word, among others' efforts. Unfortunately, people living in other countries continue to silently suffer due to a lack of diagnosis … largely in part because of lack of awareness. I asked Harpreet to share her personal experiences and to address celiac awareness in India, and she was more than happy to! Harpreet is passionate about spreading awareness on a global level. Anyone will benefit from visiting Harpreet's blog (CeliacDesi – no longer active), but if you live in India and are a newly diagnosed celiac, or are suffering (certainly the classic gastrointestinal issues) and remain without a diagnosis, be sure to visit her blog –no longer active) for info on celiac organizations in India, and please share her blog with friends and relatives to help spread awareness. Let us keep awareness moving … until it reaches the farthest corners of the world. Thank you Harpreet for sharing your story … Paula, CeliacCorner
More Global Celiac Awareness Needed
by Harpreet Kaur, guest author
Hi! My name is Harpreet Kaur and I'm a PhD candidate at The University of Western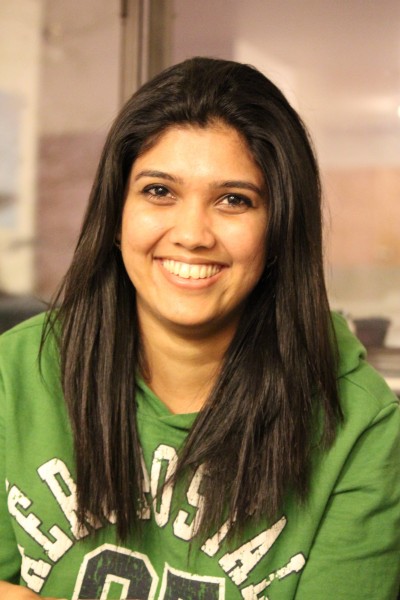 Ontario, Canada. My work here essentially involves finding new ways to make protein purification for biopharmaceutical industry cheaper and faster. I would like to share with you my story and why I sincerely believe the world needs a strong Celiac Awareness Campaign.
I was diagnosed with Celiac Disease in March 2011. I have to admit, being of Indian origin, an athlete most of my life and a person who enjoys all cuisines; I was disappointed, not upset, that I would have to be extra cautious about my diet henceforth. I knew it would be hard work, like it is when you start anything new. But what keeps me going is the unconditional love and support of my family and friends. And the fact that I want to get better, I want to feel healthy again, I want my stamina for sports back. I need it back.
Case study of a silent sufferer:
It took a total of 1 general physician, 2 gastroenterologists, 1 cardiologist, 1 endocrinologist, 1 rheumatologist in Canada and 1 general physician, 1 gastroenterologist and 1 rheumatologist in India, countless visits to the pathology lab, hospitals and doctor's clinic over a period of almost 18 months before I was diagnosed. They tested for everything, literally. Echocardiogram of the heart, ultrasound of the heart, ultrasound of the liver, x-rays of the chest, almost a hundred or more blood tests were done. And yet, the doctors didn't know what was wrong with me. I was complaining of diarrhoea, bloating, swollen feet and face, breathlessness, severe abdominal pain, frequent migraine attacks and was putting on weight no matter how much I exercised. My vitamin B12 and Vitamin D levels in the body were low, which caused muscle distress and weakness. My body refused to absorb tablets and so for a year I had to take injections of the vitamins; go to the clinic once every week in the beginning and then once in two weeks. All this affected my mood, the way I saw things and tackled them and above all else my research suffered. We knew for a fact I had hypothyroidism and that the levels were fluctuating a lot, but that didn't explain the diarrhoea or other symptoms. Most of the clinical findings were contradictory to one other and they were just unable to put the pieces of the puzzle together. Not knowing what was wrong with me, frustrated me, and everyone around me.
I am so glad that phase has passed. The endocrinologist assessing my files and trying to find out the reason why the thyroid levels were not stabilizing was the first person who suspected the issue to be celiac disease. He ordered a transglutaminase blood work, and when the levels were elevated got me to see the gastroenterologist who performed the biopsy and confirmed it on March 1st 2011.
I went on a stringent gluten free diet immediately. Like any other celiac, within days my bowel movements had improved significantly and I didn't have diarrhoea any more. Weeks later, I observed my mood had improved; I was more cheerful, less afraid and frustrated.  But, few things remained unchanged – the bloating, water retention, breathlessness and fatigue. I saw a few nutritionists and everyone handed me the same 'Canadian Celiac Association' brochures and booklets and revised the gluten free ingredients with me. I saw the gastroenterologist and rheumatologist a couple of times after going on a gluten free diet to determine if there was any other underlying factor that we could have possibly missed. To date, we haven't found any. Thankfully, in April this year, almost a year after being diagnosed I found a nutritionist who actually knows of celiac disease and has some experience in this field. I now eat more fibre, fresh fruits and proteins and have drastically reduced my intake of carbohydrates in the form of rice and potatoes. This has not only helped me regain most of my lost stamina, but also keeps me more active and alert for longer period of hours.
Celiac Disease & India
The Celiac Society for Rajasthan (http://celiacsocietyrajasthan.com) is a registered fully functional non-profit organization that serves as a platform for awareness about early diagnosis and best management of Celiac. The Celiac society for Delhi (http://www.celiacsocietyindia.com/index.html, in the capital of the Nation provides resources to Celiacs in and around Delhi region. They have enlisted a series of gluten free producing stores and restaurants in and around Delhi Region. (http://www.celiacsocietyindia.com/more-3.html)
Besides these two societies, in a country with more than 1.3 billion people where wheat is one of the staple diets of the populous, celiac awareness is lacking. Although, it is encouraging to see some of the recent News articles about gluten allergy and wheat allergy in leading newspapers such as 'The Hindu', 'Deccan Herald' and 'Times of India'.
Need for Global Awareness Campaign
Statistics indicate that on an average, 1 in 100 people worldwide have celiac disease. Most of these are yet to be diagnosed clinically. This can be largely contributed to the lack of awareness. If the general physician I saw first could piece together the pieces of hypothyroidism, fatigue, diarrhoea together and test me for celiac I would have recovered faster and the damage wouldn't be as far spread.  I have been following Ontario Celiacs and Canadian Celiac Society on Facebook, and a recent story of an individual (stays anonymous for privacy reason) who suffered silently for more than a decade. There are several case studies like this where people are diagnosed for months and at times years at a stretch.
Dr. Peter HR Green at Columbia University states that almost 99% of the 1% suspected population having celiac disease in United States is yet to be diagnosed. Only 20% of the population in Italy and Ireland are diagnosed of celiac disease, all others remained undiagnosed. In India, a developing nation, recent news articles report prevalence of celiac disease to be 1 in 100. There are many doctors, including the one's I consulted in India, who refuse to accept celiac disease can affect Indian population. They believe it to be a condition of the developed nations. This is primarily the cause of lack of awareness. The following video by Celiac Society of India clearly shows the impact lack of awareness of celiac disease on general population.https://www.youtube.com/watch?feature=player_embedded&v=ISzNgkQg0xU
What scares me the most about this is, for the duration you are not diagnosed you are actually harming your body every time you ingest even nanogram quantities of gluten. Mayo-clinic states, left untreated celiac disease can lead to several complications including malnutrition, loss of calcium and bone density, lactose intolerance and cancer. In an era where posting updates about social events and daily life is a ritual for many, shouldn't creating awareness about celiac disease be relatively easy? Why is it then, only a very small percentage of the population is talking about it? Miley Cyrus loses weight and the world notices and hears about the gluten free diet. Before you know it, people are assuming it's another weight-loss diet fad. When in actuality, if a person who is healthy and doesn't have celiac disease stops complete intake of gluten could eventually be malnourished and possibly anorexic. Generating awareness about celiac disease, gluten free lifestyle is the key to helping billions live a healthier life.
As a celiac patient, you do not need medicines to treat it; all you need to do is 'divorce gluten'. The food and biopharmaceutical industry is taking interest in manufacturing gluten free products and the market is booming with gluten free bread, cake, pastries, pasta, deli meat, chips and other things you relished before you were diagnosed. Knowledge truly is power. So invest some time educating yourself, and don't be afraid to talk about it with your friends and family. It is a medical condition, like any other. It is not contagious and is easily managed with a few changes in the kitchen.
CeliacDesi
CeliacDesi (http://celiacdesi.com) is my small contribution towards creating awareness about Celiac Disease. Indian culture is very rich and colourful. There are lentils, soups, rice recipes, vegetable recipes that can be altered to suit the taste of any person on this beautiful planet, if we know what to avoid and how to make it gluten free. Being an Indian and diagnosed with Celiac Disease I decided to start a blog that would not only provide technical scientific data on celiac disease but also help you enjoy food beyond the regular bread and butter. Please do browse the site and share with friends and family.
To read All CeliacCorner Articles