Marinelli's True Italian Pasta Sauce: a true artisanal (gluten-free, non-GMO) product – Review & Giveaway
---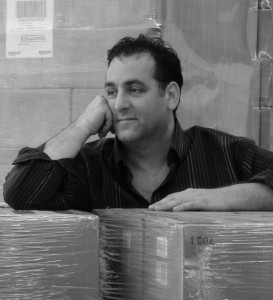 "Founder Adriano Marinelli spent years in the kitchen
learning the secrets of traditional Italian cooking alongside his mother …
Since quality control is critical to the brand,
only three out of ten tomatoes in the field prove suitable for Marinelli's.
 "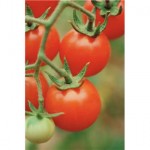 Eighty-five percent of the time I prepare my pasta sauce from scratch, but occasionally I will pick up a jar of pre-made to save time, but I have to say nine times out of ten, I am disappointed with the results. So when I was asked to sample Marinelli's True Italian Pasta Sauce, I was … skeptical.
Marinelli's was founded in 2001 by Adriano Marinelli who learned a few things about cooking from his Italian mother. Later in life, Adriano and his partner Lisa used that experience and began making jars of pasta sauce to give as gifts to family and friends during the holidays. So well received, they decided to bring their sauces to a larger consumer base (Canada), and thus Marinelli's Italian Pasta Sauce was born! In 2012 they expanded to include a new line of all-natural, high-quality sauce – Marinelli's True Italian Pasta Sauce – and entered the US market. The sauces are manufactured by De Best Gourmet Food Products, Ltd. out of Niagara Falls, Ontario.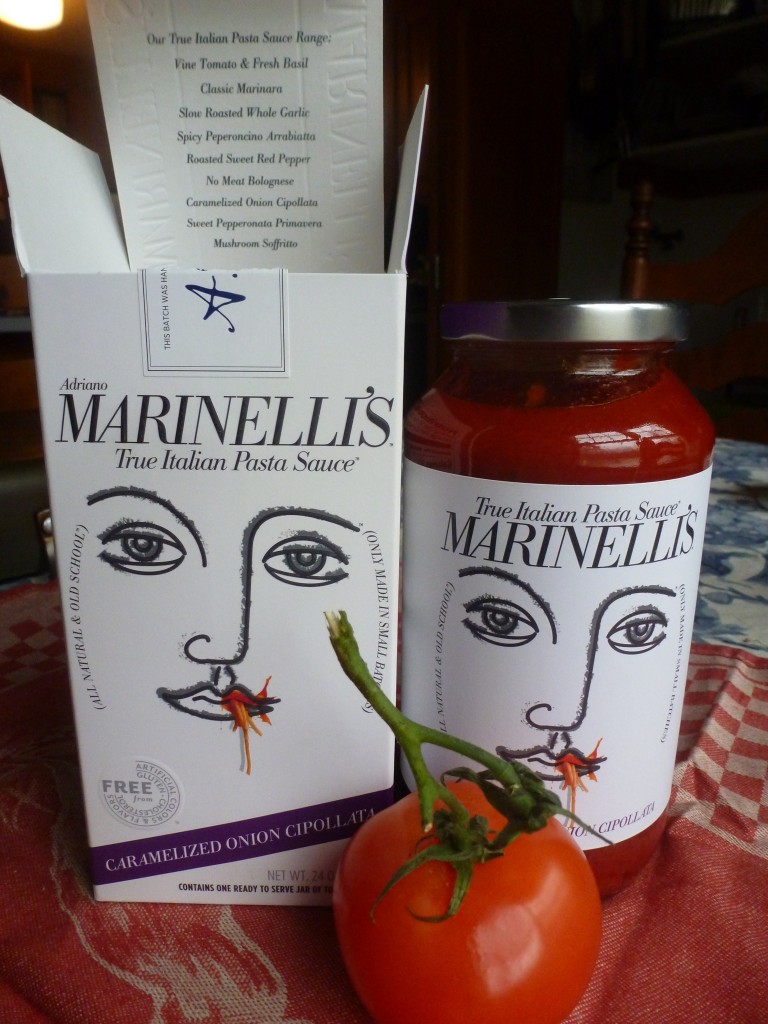 I appreciate product presentation / graphics, so I was excited when the package arrived and after tearing apart the brown shipping box, was delighted (yes, I did ooh & aah, a bit) to find two (eco-friendly) outer boxes, each containing a 24 ounce glass jar of sauce, with a hip embossed graphic label. The outer box also serves the purpose of providing UV-light protection to maintain sauce freshness. The top of box was secured with a label stamped "This batch was handmade by … and included a bottle & batch number and best-before date. Nice presentation and a product actually made by hands – off to a good start!
Marinelli's True Italian Pasta Sauce comes in a variety of 9 flavors (see list below) and are certified Gluten-Free, Vegan, Kosher, Non-GMO verified & 100% Extra Virgin Olive Oil, which according to their website, makes Marinelli's True the only pasta sauce in the world to have all 5 certifications! When I see a company making the extra effort to undergo such rigorous testing, I know it is a company that cares about its consumers. The sauces are also free of artificial colors and flavorings, preservative-free, cholesterol-free, and no sugar is added, making them a healthy choice above many other jarred/canned sauces on the market today.
I sampled the "Classic Marinara" and "Caramelized Onion Cipollata". One word came to mind – F.R.E.S.H! No excessive oil or synthetic taste, just the right amount of sweetness (100% California tomatoes are used as they are extra sweet). The color and texture of both were perfect, and while simmering, there was an aroma in the air, similar to when I prepare my own sauce! How is Marinelli's able to bottle such a fresh tasting sauce? Well … the tomatoes are hand selected and are freshly packed within 4-6 hours of being harvested for ultimate freshness, the onions & garlic are fresh, hand-peeled & diced "for zero oxidation and complete aroma preservation", and spices are ground daily for freshness. The sauce is made in small batches (950 jars at a time for each of their flavors), to maintain fresh, superior taste. That's how they do it!
Enter Giveaway Below!
The sauce I sampled contained just a few, healthy, simple ingredients .. everything you would want in your homemade pasta sauce: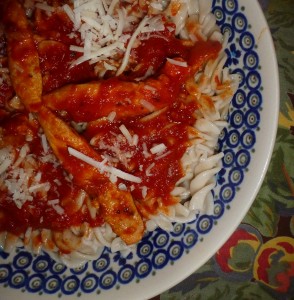 Classic Marinara – Vine Ripened Tomatoes, 100% cold pressed certified extra virgin olive oil, sautéed Spanish onions, sautéed whole garlic, Genovese basil leaf, purified sea salt, ground whole black pepper, chili flakes
Caramelized Onion Cipollata – Vine Ripened Tomatoes, 100% cold pressed certified extra virgin olive oil, caramelized Spanish onion, peeled whole garlic, Genovese basil leaf, purified sea salt, ground whole black pepper, chili flakes
Just simmer & serve … Delicioso!
If you are looking for an all-natural, premium pasta sauce, check out Marinelli's True. The sauce is sold in select Whole Foods, Publix and other specialty retailers throughout the US and in select Loblaws and other specialty retailers in Canada, and retails for $9.99 per jar.
Pros:
Delicious taste & texture, hands down one of the freshest bottled sauces I've tasted!
Sauce is Handmade in small batches, using fresh, all natural ingredients (nothing is frozen, dehydrated, precooked or preprocessed)
Certified: Gluten-Free, Vegan, Kosher, NON-GMO verified, extra virgin olive oil (1st pasta sauce to have all 5 certifications)
Free artificial colors, flavorings, preservatives, sweeteners (no added sugar), cholesterol
BPA free jar & Outer box is Eco-friendly (FSC & SFI certified cartons, recyclable).
Nice presentation – makes a great gift for the pasta/sauce lover in your family (you!?)
Cons: 
Since the pasta sauce is so fresh, once opened it must be refrigerated and consumed within a day. Not really a con, because you will probably empty the bottle in one serving.
Retail for $9.99, which is going to cost you a little more than a bottle of Ragu, but keep in mind you're paying for a premium all natural product, without junk ingredients.
For more information:
(click above link to enjoy a video from Marinelli's website which I guarantee will have you singing Italian opera for at least the next 5 minutes!)
info@marinellitrue.com, or contact The Brooks Group at 212-768-0860 or via Twitter @brooksgrouppr
Follow: @MarinelliSauce
Here are the 9 varieties of Marinelli's True Italian Pasta Sauce:  Classic Marinara; Vine Tomato & Fresh Basil; Mushroom Soffritto; Slow Roasted Whole Garlic, Sweet Pepperonata Primavera; No Meat Bolognese; Spicy Peperoncino Arrabiatta; Roasted Sweet Red Pepper, Caramelized Onion Cipollata
[I was sent two bottles of Marinelli's True Italian Pasta Sauce for the purpose of this review. I was not compensated and the opinions are my own.]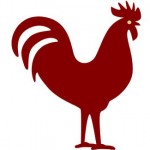 Camille's CritiqueCorner
To see all Critiques click here
XX Delicioso GIVEAWAY XX
2 Jars of Marinelli's True Italian Pasta Sauce 
GIVEAWAY NOW CLOSED  
courtesy of  Marinelli's & The Brooks Group (one classic marinara and one other delicious variety)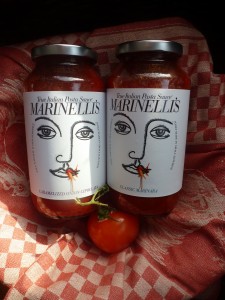 plus 1 jar opener!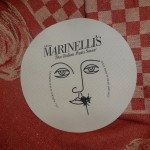 Giveaway begins 10 January 2013 at 9:00 am (EST)  and
ends 17 January 2013 at 9:00 am (EST)
Giveaway Rules:
1. Leave a comment below telling us why you would love to win Marinelli's True!
2. Like CeliacCorner on Facebook (leave us a comment telling us you entered!)
3. If you are on Twitter, tweet about the Giveaway at least once
4. Consider following CeliacCorner & Marinelli's Sauce on Twitter
5. Share on your Facebook page so others will learn of this fabulous Giveaway
That's it! Good Luck!
Open to US  residents only (sorry to our world-wide visitors). Pasta Sauce will be mailed directly to the winner by The Brooks Group (NYC).
[Winner will be contacted via email and will have up to 3 days to claim prize, otherwise a new winner will be announced. CeliacCorner cannot be held responsible for the misuse of this product or any adverse reactions while consuming.]