Interview with Tina Turbin, celiac advocate, recipe developer, author
We are excited to feature for the month of March, the talented Tina Turbin … Recipe Developer, Cook, Baker, Children's Book Author, Cookbook Author and lover of the outdoors! Tina has Celiac Disease and she continues to be a great advocate for our community. We begin with a Q&A with Tina and conclude with her delicious recipe for Paleo Thai Food Fish Skewers below – don't miss it!
Meet Tina!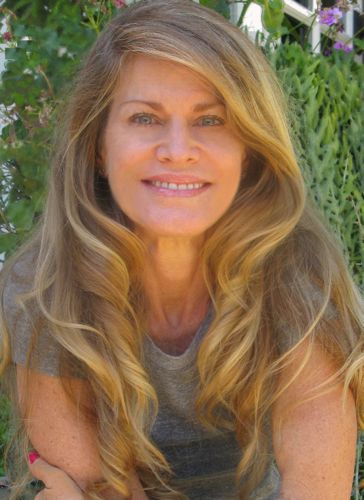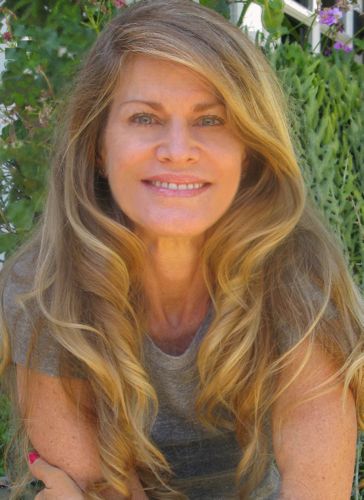 Tina Turbin is a well-known Celiac advocate who researches and writes about the benefits of the Gluten-Free, Paleo-ish and Keto diets and is the award-winning recipe developer and owner of PaleOmazing.com. Tina has released award-winning eBooks, multi award-winning children's titles and thousands of articles. Tina also founded GlutenFreeHelp.info, voted #2 .info site in the world in 2009 out of over 6.7 million other .info sites; turning it over to her celiac daughter, Miranda Jade Turbin in 2012.
Tina, you have been working in the celiac community for some time. How did you first learn you had celiac disease?
It was after 7 years of misdiagnosing and many trips to the doctor, and far too many ultra sounds, x-rays, blood test, you name it. One night I was fed up and started to do some research and came across this name "celiac disease" and I had many of the same symptoms. That was a Friday evening. By Monday I was at the doctor's office asking for the "correct" tests. My life was never the same after the results came back. A year after this I was flat out involved in helping in this wonderful field.
There has been much development since then, including many restaurants now offering gluten-free alternatives. What are some things you foresee happening in the future regarding celiac and gluten sensitivity awareness?
I have worked with many of the groups to raise restaurant awareness, so I am happy you mentioned that. A hurdle we more recently tackled was a standard to our labeling in the USA. That took immense group effort! I now foresee many more people taking their health into their own hands and doing something about their symptoms, regardless of whether tests come back positive. There is so much on the internet to help one get educated and to start DOING something now about one's own health. I think is important to be aware and educated as individuals, and people are doing that.
You are now not just gluten free, but paleo as well. What made you transition to this diet and lifestyle?
I was working many hours and on radio interviews and such about celiac disease and I started to see the light, not all celiacs were responding 100% to the standard GF diet. I started to ask questions to some of the top researchers in this field, read books and ask around and I soon realized I was, what is termed, Non-Responsive CD or Refractory CD. Basically I found that there could be some other things that I needed to do besides going on the gluten free diet to heal up and feel even better. What that was exactly was to be determined and what helped me was going off all grains and dairy.
You have written numerous articles and eBooks on the subjects of celiac, gluten free and paleo, where can we find those?
I sell some of the eBooks on the Books page of my site, www.PaleOmazing.com and the articles are in magazines and online one can Google my name, Tina Turbin, and in the same search bar put in whatever topic you may be interested in and it will most likely come up on a search. I have around 30 more unreleased eBooks on these topics and my publisher will release them over the months.
You have so many wonderful recipes on your website. What is your process for creating your recipes?
That is a good question. It actually depends on if I am redoing a standard recipe, creating one of my own from scratch or helping another accomplish some goal they have with a recipe sent in or presented to me. In general I always decide what I am going for – the goal. With that in mind I can sort of start to put together many of the ingredients I may or will need and go from there. Sometimes it requires a little bit of homework and sometimes not. Main dishes, appetizers, salads, soups and such are usually accomplished in 1-3 trials, and baked goods can take longer due to the challenges of the ingredients I am limited to. Flavor is a must to me and many people these days need a quick and easy recipe and one not lacking flavor.  I try and keep this in mind as much as I can.
Is it true you are working on a cookbook now?
It is an ongoing process as I am devoted to doing some other things and it will be more of the focus this year, which I am so happy to be able to do. I have a pretty enriched life so I am not able to work on this every day non-stop.
Tell me, what are some of your best tricks for turning your old favorite foods into new gluten free and paleo treats?
First of all, I was never a sugar and high-sweets craver. Well maybe around my period. For me, to turn many of the "treats" into a healthy one, it is my desire in making a healthy one, as opposed to a sugar-tasting one. It is easy for me to make a doughnut taste like one or a cupcake taste like a cupcake but I prefer to help others curb those sugar addictions and cravings, which are leading society towards some major health issue, starting at very early ages. It is pretty sad. Baking gluten free, it is VERY easy to make anything. The grain free has interesting challenges that I will need to share in my book and do share on my website.
What are some of your favorite gluten free and paleo meals?
As far gluten free, I adore the rice pasta and I use a "cheeze" which I can tolerate and so I get good old macaroni and cheeze for those odd nights I am in the mood. Paleo meals are plentiful. You name it, I love it. Veggies, meats, fish etc. That is easy. I make a killer paleo lasagna with layered zucchini strips after marinating them. Everyone loves it and no one gets a carb crash and they all say they prefer it over the noodle version.
I hear your wonderful paleo baked goods are now available. How can our readers get their hands on some and are there plans to do more on this line in the future?
Many are available now through www.MirandaJadeBakeshop.com and yes, there are a few other things happening which will be released over the coming year. Many recipes are available now on my site though. This way anyone can bake in their very own home.
Is there anything you would like to say or add?
I am just so happy that there are blogs like yours and people like you who are out there helping get the word out and that care enough to do so. I know what it is like to run a blog or a website, and all the work that goes into it. It is really like doing volunteer work. I have met the most wonderful and incredibly genuine people through my work and my blogs and sites. I think the network of people is a powerful, caring group and we are making changes and helping to increase awareness that there is a situation and solutions and that it can be fun – especially in the kitchen! Thank you – Tina
 Thank YOU Tina!
 And now … Tina's delish recipe!
 Paleo Thai Food Fish Skewers (click on image)
If you currently follow a Gluten-Free/Paleo lifestyle, or want to learn more, follow Tina!
Website: http://www.paleOmazing.com
Facebook: https://www.facebook.com/tina.turbin
Google+: https://plus.google.com/104725749803325226710/posts
Twitter: http://www.twitter.com/paleomazing
Instagram: http://www.instagram.com/paleomazing
LinkedIn: http://instagram.com/PaleoGlutenFreeRecipes
YouTube: http://www.youtube.com/user/TinaTurbinRecipes
Pinterest: http://pinterest.com/paleomazing
Check out Tina's award-winning children's book: Danny The Dragon Meets Jimmy!
We are excited to announce the upcoming release of 4 new eBooks from Tina. Open HERE to learn about the first, and continue to check website for more release dates: http://www.paleomazing.com/my-books/