Goldbaum's also offers Brown Rice Pasta in every shape and size to satisfy anyone's pasta preference (spirals, shells & penne, fettuccini, spaghetti, elbows – fucilli and radiatare coming soon)! Thought you couldn't eat CousCous or Chow Mein ever again, well Goldbaum's has gluten-free versions, so you can prepare them safely at home. They also offer a few soup accompaniments (mini croutons & noodles just great for Chicken Noodles Soup). Winter is coming!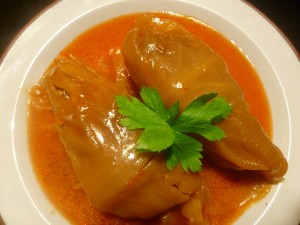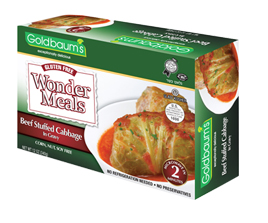 The newest products are these fabulous "Wonder Meals". I recently sampled the Beef Stuffed Cabbage with gravy (free of corn, nut, & soy and containing vitamins A & C, calcium, fiber & iron) and was impressed with how delicious the dish turned out. For food that came out of a box and micro-waved for a few minutes, the results were pretty darn great tasting and they were stuffed to the max! Wonder Meals have a shelf life of up to 36 months and require no refrigeration, making them convenient to take to the office, school or pack in your suitcase to heat up in your hotel's microwave! Other Wonder Meals include: Bone in Chicken with Rice & Vegetables, Bone in Chicken with Potatoes, and Goulash (beef).
Goldbaum's products are not only gluten-free, healthy and delicious, they are:
–        Allergen-friendly –        Cholesterol-free, sodium-free, egg-free, vegan options (some products do contain allergens       so be sure to read ingredients label) –        Preservative and GMO-Free –        Low in sugar – a great choice for diabetics –        Manufactured in a Gluten-Free Facility –        Certified Kosher
Goldbaum's gluten-free products can be found in markets throughout the US, including: Whole Foods, Shop Rite, Stop & Shop, Kings, Price Chopper.  If you don't see them in your favorite market, ask the manager to order them!
You can also order products on-line:  www.goldbaums.com
Follow Goldbaum's on Facebook and Twitter!
Back to those gfree ice-cream cones … which are also soy-free, egg-free, nut & peanut-free, dairy-free, vegan, & low in sugar and come in Jumbo, Sugar & Sugar Cocoa, and Cups and vanilla and chocolate flavors.  My sugar cone samples were packaged well, no broken pieces and were crunchy and full of flavor. Because I NEVER order an ice-cream where gluten-filled cones are served – due to high risk of cross-contamination –  I have to say, it was a real treat for me to have one!
You would never know the cones are gluten-free, in fact one of my boys, who is not gluten-intolerant, enjoyed a cone, commenting "it tastes exactly like a regular cone!"
Kid tested and tasted approved!
Goldbaum's is currently offering a RAFFLE to win a "Taste-Test Prize Pack" – $200 worth of their gluten-free products!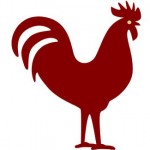 Camille's CritiqueCorner
To see ALL Reviews, click HERE
Disclosure: I was sent free samples from Goldbaum's to review. We are happy to announce that Goldbaum's has recently joined our family of sponsors, but we were not compensated for this particular review and as always, the opinions expressed are my own.