Gluten Free Pumpkin Seed Chocolate Chip Cookies
by Maggie Savage, guest food blogger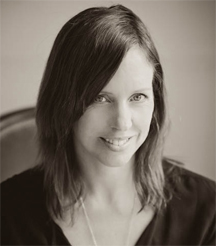 Maggie is a co-founder of The Balanced Platter and is the author of She Let Them Eat
Cake where she shares healthy, gluten-free, egg-free, and dairy-free recipes. She Let Them Eat Cake was born out of Maggie's intense passion for feeding her friends and family nutritious and delicious food. Maggie has a Bachelor of Education and is currently studying to become a Registered Holistic Nutritionist (RHN).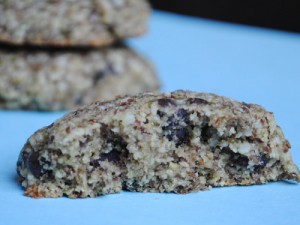 I'm always playing with cookie recipes and this recipe for Pumpkin Seed Chocolate Chip Cookies was born out of a desire for a healthy, high-protein treat.  The key ingredient in these cookies is raw pumpkin seed flour (or meal). I grind my own using raw pumpkin seeds and an old coffee grinder.  You could easily omit the chocolate chips and use carob chips or raisins instead.
There's so much to love about pumpkin seed flour:
I can make it at home with my coffee grinder;
Pumpkin seeds are high in iron and zinc;
Pumpkin seed flour is a nut-free replacement for almond flour;
Pumpkin seeds add incredible flavor to your baked goods.
Pumpkin Seed Chocolate Chip Cookies
1 ½ cups pumpkin seed flour (I use raw pumpkin seeds to make my flour)
½ cup ground flax seeds
½ cup ground quinoa flakes
1 tsp baking powder
1/2 tsp sea salt
1 tsp vanilla
1/3 cup maple syrup
1 tbsp psyllium husks
1/3 cup coconut oil, melted
1/2 cup Enjoy Life Chocolate Chips
Preheat oven to 350 degrees. Prepare a baking tray.  Grind pumpkin seeds, flax seeds, and quinoa flakes separately (I use a coffee grinder).
Combine ground pumpkin seed flour, ground flax seeds, ground quinoa flakes, baking powder, and sea salt in a large bowl.
In a smaller bowl mix vanilla, maple syrup, and psyllium husks.  Let sit for a few minutes as it thickens.  Stir in melted coconut oil (I melt mine in a oven-safe glass dish while the oven is preheating).
Add wet ingredients to dry ingredients and mix well.  Stir in chocolate chips.
Scoop dough onto the prepared baking sheet.  Press gently with hand.  Bake at 350 degrees for 10-12 minutes. Remove from the oven and let cool on the tray for 5 minutes. Move to a cooling rack and let cool completely.
Store in an air-tight container.
Yield: 24 small but powerful cookies
Notes
1.    I buy psyllium husks at our local health food store.  Psyllium is an excellent source of fiber and a great replacement for xanthan or guar gums.
2.    If you don't have a sensitivity to oats, you can use gluten-free oat flour instead of ground quinoa flakes.
3.  Grind the pumpkin seeds, flax seeds, and quinoa flakes separately so your measurements are correct.
Thanks for sharing your recipe Maggie!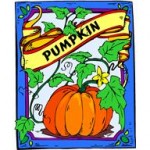 Check out some of Maggie's favorite kitchen tools, cookbooks and ingredients: http://www.sheletthemeatcake.com/your-pantry/
To see ALL CeliacCorner Recipes!