Food Should Taste Good – Product Review
(These are just a few of the flavors)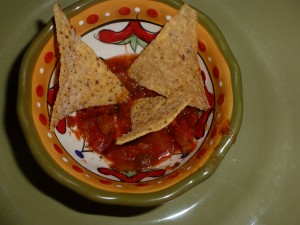 I had a really tough day today.
I sat down with 5 bags of tortilla & kettle cooked chips and had to sample them ALL! Pretty darn grueling! Yes, I'm kidding, and it so happens the chips were sent from one of my favorite companies, and there were new flavors that I hadn't even tried, so I guess you could say I was looking forward to it!
(Check out our Giveaway below!)
Food Should Taste Good's chips have been a favorite snack of mine, since I first started to scour through the store shelves looking for tortilla chips that were both safe to eat and healthy, soon after my celiac diagnosis. FSTG's chips were among the first few bags I brought home and they have continued to be a go-to snack for me ever since. The black/white lettered bags are a welcomed site wherever I see them … whether at my relatives' homes who like to keep them on hand for when I visit, or most recently in a vending machine at my doctor's office! Yay, something I can eat! I enjoy the tortilla chips, the sweet potato chips (which are great if you can't eat corn), and also the rice crackers, all of which come in a variety of flavors and geometric shapes, and hold up well when scooping or dipping into my favorite salsa or hummus!  Honestly, most of the time I just eat them on their own. There are so many yum new flavors (chocolate!), and the best part, Food Should Taste Good chips are free of artificial flavors and preservatives and filled with nutrient-rich ingredients, so I don't have to feel guilty when snacking (which I due in moderation – most of the time).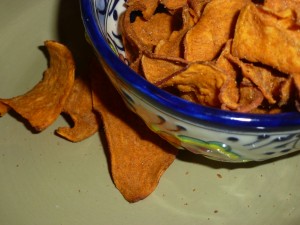 Food Should Taste Good offers a line of deliciously crunchy stone ground corn & sweet potato TortillaChips, swirly Kettle Cooked Sweet Potato Chips (kettle are more like a potato chip texture though a bit heartier), and also Brown Rice Crackers. Each come in a variety of unique flavors, and include ingredients such as flaxseed, quinoa, sesame & sunflower seeds, oat fiber (depending on flavor) making them a healthier, not to mention less greasy, alternative to other chips. The sweet potato chips alone offer Vitamin A, Fiber, Vitamin C, Calcium, Iron, and Potassium!
I taste-tested the following, and have to say enjoyed them all for their distinctive flavors – some salty, some sweet, different textures – but all yum.
Tortilla Chips (Kettle Corn) – a combination of sweet and lightly salted, more sweet than salty.
Original Sweet Potato Chips (Kettle Cooked & reduced fat) – seasoned with sea salt.  All of the sweet potato chips have a mildly sweet flavor, and these have a hint of salt. They are much heartier (& healthier) than a plain white potato.
BBQ Sweet Potato Chips (Kettle Cooked & reduced fat) – seasoned with tomato, molasses, garlic, onion, and vinegar, light BBQ flavor, not too overpowering. I'm not a big fan of BBQ, unless it is smothered on a piece of poultry, but if you are a fan of anything with BBQ flavor, you will love these!
Salt & Pepper Sweet Potato Chips (Kettle Cooked & reduced fat) – seasoned with sea salt and black pepper. Nice peppery flavor.
Salt & Vinegar Sweet Potato Chips (Kettle Cooked & reduced fat)– seasoned with sea salt & vinegar.  So good.
Food Should Taste So Good chips are a delicious snack for not only celiacs, the gluten-sensitive, vegans (some flavors), but anyone looking for a crunchy chip to snack on. I pack the smaller snack sizes in my kids' lunch all the time and they love them too!
Foods Should Taste Good products are:
– All natural, no artificial colors, flavors or preservatives
– Low sodium
– Kosher, Vegan (some varieties) & Gluten-free certified
– Free of MSG, GMO's, trans fat, cholesterol
– Most are lactose & soy free (read labels)
– Good source of dietary fiber
– Sweet potato chips contain 150% of daily value of Vitamin A!
The FSTG company offers consumers a healthy product, without preservatives & other yuk stuff, and they continue to give back to the community (by not only donating bags of their chips, but also monetarily to various organizations).
Be sure check out the full-line of of flavors of Tortilla chips, Sweet Potato Chips (Kettle Cooked) and Brown Rice Crackers on their website.  They also give recommendations for accompaniments to their chips. For example the "Olive" tortilla chips are recommended for an Artichoke Spinach Dip and Hummus, and the "Lime" flavored chips would be great for for dipping into a Basil Mango Pesto or Guacamole, and the "chocolate" … how about apple butter! Of course you can dip them into anything your heart desires!
[Food Should Taste Good is a recipient of numerous awards from magazines/committees such as: Eat This-Not That, Fitness, Vegetarian Times, Good Housekeeping, Women's Health, Health, Self, Natural Products Expo East among many others.]
Website: http://www.foodshouldtastegood.com/#/home/ (click on the $1.00 off button)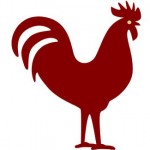 Camille's CritiqueCorner
(See All of Camille's Reviews)
!!!   GIVEAWAY   !!!
NOW CLOSED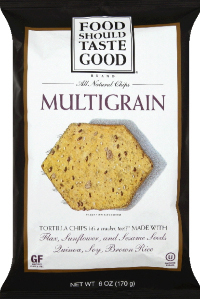 The nice people over at

Food

Should Taste Good

will send one lucky winner a variety box of 5 different flavored bags of chips (4.5 oz)! The lucky winner will be able to choose their top 5 favorite flavors to receive! If you haven't tried them, this is a great opportunity to get introduced! If you are already a fan, you may want to choose a flavor you haven't tried yet!
Contest Rules:
1. Leave a comment BELOW telling us why you would love to be the lucky winner!
2. LIKE Food Should Taste So Good's Facebook page
3. LIKE CeliacCorner's Facebook page and also leave a comment on FB that you have entered Giveaway
4. Consider following CeliacCorner on Twitter if you are a tweeter!
5. Share here with at least 3 people!


Contest open to US & Canadian residents only.
Contest ends: noon on April 27th, 2013 – Good Luck!