Autumn in the White Mountains of New Hampshire (gluten-free)
O hushed October morning mild, thy leaves have ripened to the fall; Tomorrow's wind, if it be wild, should waste them all …
Autumn in New England … a time to enjoy family strolls through pumpkin patches and apple orchards … a time to linger over a mug of hot apple cider, cocoa or toddy! Autumn is also the season "leaf peepers" set out to witness the transformation of the lush foliage change to a palette of reds, yellows, and blazing oranges! It has long been a tradition in our family, to travel to the northern New England mountains to drive along country roads, discover new hiking trails that lead through dense forests, alongside rivers, glistening lakes and cascading waterfalls … and eventually to a mountaintop where we will perch awhile to take in the majestic views.Yes, Autumn in New England is a season to be savored by all our senses and recently we headed back to the White Mountains of New Hampshire to once again appreciate the stunning foliage and hopefully discover some new gluten-free delights for this celiac author to enjoy!
We chose the town of Lincoln as our base for its close proximity to Loon Mountain Ski Resort, Franconia Notch State Park (Route 3) with such natural wonders as The Flume, The Basin, Mt. Lafayette, Old Man in the Mountain Park, Indian Head, and the scenic Kancamagus Highway, certainly more of a "pass" than a highway, and located in the White Mountains National Park.  Lincoln also offers loads of kid-friendly attractions (see list below) to keep our 11 year old boys well entertained. Lincoln's majority of restaurants and businesses are located along Main Street (Rte. 112) which was bustling with Columbus Day holiday visitors. Eateries, quaint antique shops, book stores and art galleries line Main Street, as do many retail shops selling top names in athletic clothing and gear. Fun attractions are plentiful and include the Hobo Railroad which takes you on a 15 mile (80 min. RT) ride in vintage coaches. Pemi Valley Moose Tours departs at dusk to spy on moose in their natural habitat. Stop by Pirate's Cove for a game of mini-golf and a short drive away is Clark's Trading Post where you can catch a performing bear show and hop aboard a steam train to get shot at by the infamous "Wolf Man" (caution, very young children may be scared by the gunfire, older kids will love it)! Five minutes from town is Loon Mountain Ski Resort where you can ride a gondola to the top of the mountain for spectacular views. Another great family adventure is Ziplining through the mountain forest canopy, definitely a highlight of the trip for all of us, but especially the boys.
There are a variety of dining options in Lincoln from fast food to charming privately owned cafes, ethnic eateries (Thai, Chinese, Mexican, Greek), coffee shops, and larger family dining venues. For lunch we visited Half Baked Fully Brewed, a small family-friendly café which serves breakfast and lunch, a nice variety of smoothies, locally roasted Fair Trade coffee, tea, and pastry. Most all their sandwiches can be prepared on regular or multi-grain gluten-free bread which is delivered by a local 100% dedicated gluten-free bakery (Berry Delicious Bakery in Plymouth, NH). Upon hearing my request for gluten-free, Diana, the owner, swiftly and caringly took charge of my order (cleaned surfaces, toasted bread on foil), and I was able to enjoy a delicious hot pastrami sandwich and for dessert … a gluten-free chocolate whoopie pie  – whoopee indeed! The all-natural gluten-free desserts, also from Berry Delicious Bakery, included pumpkin whoopie pies, brownies, divine lava cakes, individual sized apple pies and an assortment of muffins. Gluten-free pizza dough, eggplant parmesan, and vegetable lasagna, were also available in their refrigerator – great to take-away and prepare in your kitchen (if you happen to book a condo with a kitchen!). Other restaurants in the area that we didn't have a chance to visit but do offer gluten-free menus, or serve gluten-free options include: The Gypsy Café (they have GF bread and salads), The Common Man, Elvios (offers GF pizza, but is high-risk for cross-contamination, due to flying wheat flour dust!), and Gordi's Fish & Steak House.  If you don't want to dine out and have a kitchen available to you, there is a Price Chopper market in town which is convenient to purchase food to take home with you (and as mentioned above, there are take-away items available from Half Baked Fully Brewed).
We set out one afternoon to walk "The Flume" (circa 1915, located in Franconia Notch National Park), a very unique and scenic geological area. We hiked the 2-mile trail along tree canopied gravel or dirt pathways, arriving at the impressive Flume Gorge and (45 foot) Avalanche Falls via a narrow boardwalk which clung to the side of the mammoth cracked granite and basalt walls, some rising in height from 70 to 90 feet and 12-20 feet in width, and where ferns and small trees hang precariously. The rushing water roared and the boys enjoyed being 'misted' from the spray. The Flume, discovered in 1808 by a 93 year old woman who was out for a day of hiking and fishing (love it!), dates back 200 million years, and was once buried molten rock, then covered by glaciers during the ice age.  Eventually the rushing waters began to flow after a boulder that was lodged between the walls was pushed away in a rainstorm (1883). The Flume trail also passes by enormous boulders (in interesting shapes) which were moved there during the Ice Age and also through The Sentinel Pine covered bridge which was built over a deep basin formed near the end of the Ice Age as well.
A short drive from the center of Lincoln will bring you to Route 112 and the entrance to Kancamagus Highway and the White Mountains National Forest, a beautifully curvy, scenic drive through the mountains, and where the foliage can best be "peeped" and every bend reveals a beautiful vista. We discovered a short hike which led to a wooden suspension footbridge hanging over the Pemigewasset River (Lincoln Woods). If you like hiking there are great trails to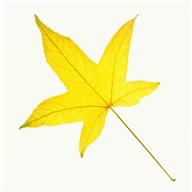 explore along the Kancamagus, and several campgrounds. At the end (or start depending which way you enter) of Route 112 you will be close to the lovely town of North Conway, where you can stroll through charming gift and antique shops and art galleries. There are several great venues for gluten-free dining here as well. One of my favorites is Flatbread Pizza Co., which offers a nice variety of gluten-free pizzas and salads (very family-friendly).  I ordered a special "seasonal" pizza topped with squash, cranberries and goat cheese and it was absolutely delicious! A few blocks away is Rafferty's Restaurant & Pub which has a gluten-free menu (owners' daughter has celiac). Along the main street is Zeb's General Store, offering a variety of New England goodies, and I was happy to see had its very own shelf of gluten-free items!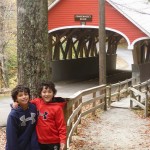 New Hampshire can be enjoyed anytime of the year, and many skiers and snowboarders flock there in the winter, but for our family New Hampshire is at its most enchanting in the Fall season and we look forward to many more returns. If you plan to visit the area, here are a few suggestions for accommodations and things to do:
Accommodations:
Nordic Inn Resort (book a unit with a 1-3 bedrooms and full kitchen, and avoid dining out), we've done this several times via Homeaway and loved the convenience of having a kitchen and several bedrooms.
Comfort Inn and Suites, is great for its convenience (1 min. walk) to mini golf and Hobo Railway (note: pool and game room on the small side, according to our kids, basic hotel room)
Links to check for other accommodations:
Inns & B&B; http://www.tournewengland.com/
In addition to the attractions mentioned above, here are even more things to do:
–       
Biking
–        18-hole Golf Courses –        Cannon Mountain Tramway –        Lost River Gorge –        Several mountain ranges to hike –        Mt. Washington Cog Railway (you can also drive to the top via the auto rode) –        Mt. Washington Hotel (view the lovely grounds, have a drink on their porch) –        Polar Caves –        Santa's Village –        Six Gun City –        Storyland –        Whale's Tale Water Park (summer only) –        Town of N. Woodstock (check out Cascade Park, great to walk out on the flat rocks)
Note: The passage above is an excerpt from the much loved poem "October" by Robert Frost –  Just an FYI, you can tour the poet's Derry, New Hampshire home (where he resided from 1900-1911)
Read ALL our Travel Stories! Submit one of your own!