Vaccine for Celiac Manufactured and Tested in Massachusetts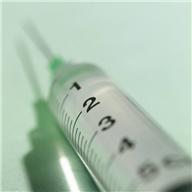 Microtest Laboratories, located in Agawam, Massachusetts has begun manufacturing the Nexvax2 vaccine, a therapeutic treatment for Celiac. ImmusanT, Inc., a biotechnology company located in Cambridge, developed the vaccine, after raising $20 million in financing, and has selected Microtest to manufacture it along with providing a full range of testing services.
In a recent The Republican article, the President and Science director of Microtest Steven Richter commented the manufacturing process is not a "straight forward" one and that protocols need to be developed for the manufacturing and plans to do all of the work aseptically. "You have to get all those protocols and plans approved through the regulatory process. Then you have to do the work".
Microtest will manufacture 9,000 vials – two 3,000-dose batches of the vaccine and one 3,000-dose batch of inert placebo which will be used in a clinical trial which will begin in the second quarter of 2012 according to President and CEO of ImmusanT, Leslie J. Williams. Williams is hopeful Nexvax2, a peptide-based therapeutic vaccine, will be available to the general public in 2017.
To read The Republican article, as posted on masslive.com (2.5.12): http://www.masslive.com/business-news/index.ssf/2012/02/microtest_manufactures_celiac_cure_on_be_1.html
To learn more about Microtest:  http://microtestlabs.com/; ImmusanT http://www.immusant.com/