The New England Celiac Conference (23 Oct.) … reflections of an attendee
---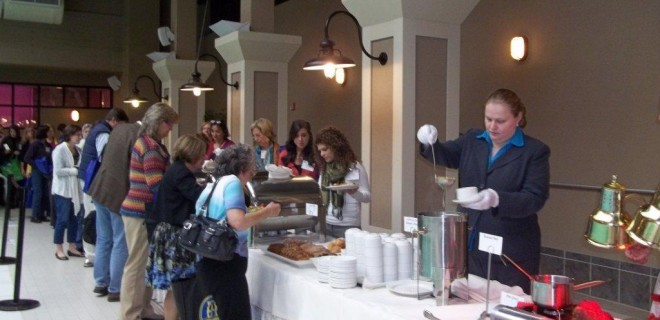 "Yes, chimps and humans share 99% of the same genetic components, but can a chimp quote poetry?"
Dr.  Alessio Fasano, MD
I always look forward to attending day long celiac conferences for several reasons. There will be an opportunity to sample gluten free treats from an assortment of vendors … I will enjoy – and feel safe consuming – food from a hot buffet that I didn't have to prepare myself … and finally will learn more interesting facts about all things Celiac from the invited guest lecturers.  A day of gluten-free pampering and education, I savor every glorious gluten free moment.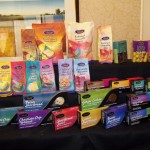 On 23 October I attended the second regional New England Celiac Conference hosted by The Healthy Villi and the Beth Israel Deaconess Medical Center Celiac Center, at the Four Points Sheraton Hotel in Norwood, MA.  The organizers did a wonderful job of bringing in a nice variety of vendors, some GF veterans including Rudi's,UDI's,  Schars, Pamela's, Against the Grain, Bakery on Main, Kinnickinnick, and also an assortment of up and comers – New Planet Beer, Nantucket Pasta Goddess, Mini Pops, Pies by Maria, A & J Bakery, to name a few!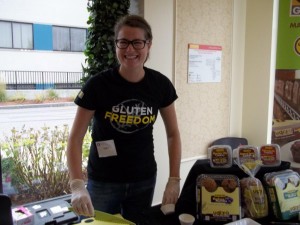 Pharmaceutical companies were represented by Alba Therapeutics and Alvine, both currently working on therapeutic treatments for celiac.  I also enjoyed seeing the now familiar faces of the Beth Israel Deaconess Celiac Center team of Dr. Ciaran Kelly, MD, Dr. Daniel  Leffler, MD, MS and Melinda Dennis, MS, RD, LDN, the nutrition coordinator.  I attended two afternoon presentations – one by Drs. Kelly and Dascha Weir, on The Medical Management of Celiac – a Physician's Perspective and also "Flat-Out Fun" with Jules Shepard of JulesGlutenFree – informative and fun!
There was never any doubt I would attend the conference, but when I read that notable celiac researchers Peter H.R. Green, MD (Director of the Celiac Disease Center at Columbia University) and Alessio Fasano, MD (Director of the University of Maryland Celiac Research Center) were on tap as guest lecturers (kudos to The Healthy Villi organizers!), I signed up with even more enthusiasm.  As anyone in the celiac community knows Drs. Green and Fasano, among a few select others, are at the forefront of celiac research. Celiac Superstars indeed and their lectures did not disappointment.  I found both researchers to be brilliant in their knowledge of celiac, but I also enjoyed their hints of humor … and would love to be a fly on the wall when both of them, joined by Dr. Ciaran Kelly, sit down for a dinner together, perhaps sharing  stories of their childhood cultural differences having grown up in Australia, Italy and Ireland, respectively.  Though both lectures were packed with interesting celiac facts,  I particularly enjoyed Dr. Fasano's. Not only is his research cutting edge, but his presentation style is as well.  He put an interesting spin on his, using references to jazz and classical piano – both riveting and hip! Yes, I'm a fan. Dietitians Nixie Raymond and Laurie Higgins were also on hand to present useful tips for living a healthy gluten-free lifestyle and reminding us that the gluten-free diet is not necessarily a healthy one, so certain dietary measures should be followed.
"the gut is not like Las Vegas – what happens in the gut does not stay in the gut"
Dr. Alessio Fasano
A few Celiac facts mentioned:
Celiac has increased 4 – 5 fold in 50 years.  There are possible reasons being considered: quality of present gluten, changes in bacteria, timing of gluten introduction, hygiene hypothesis (research articles by Dr. Fasano and others to further explain this);
2 to 3 times more common in women, not sure why;
If born by C-section, you have a higher risk of developing celiac;
3 to 10 x more likely to get other auto-immune diseases; earlier diagnosis (by age 20) reduces risk of developing other auto-immune diseases;
In children, more girls than boys are diagnosed; average age of diagnosis is at 9 years; 11.2% diagnosed are classified as overweight, dispelling the fact that only skinny kids get celiac; symptoms in children; symptoms in children include: GI (54%), tummy distention, diarrhea & constipation, nausea, vomiting, poor weight gain, frequent mouth ulcers (3%), joint issues;
With regards to non-celiac gluten-sensitivity, there is still little data on the subject, but it appears little or no damage is occurring in the villi, and usually people will just feel unwell;
5 to 10% of people with celiac have DH, the skin version of celiac. There may be mild damage to the gut with DH;
"Hints" of possible celiac:  blood test abnormalities, such as liver and low HDL; and of course vitamin and mineral deficiencies (B vitamins, especially B6, folic, calcium, iron, vitamin k), among other health issues;
Gluten-free diet isn't necessarily a healthy one.  It is low in fiber and B vitamins and high in fat and calories;
Follow-up care should include: monitoring inadequacies of diet; watch for associated diseases (other auto-immune diseases, especially check thyroid); check for blood in stool (a colonoscopy DOES not check for blood in stool);
Some people can respond poorly to the gluten-free diet because they may have the following conditions: microscopic colitis, bacterial overgrowth, fructose intolerance (or other intolerances), pancreatic insufficiency; and actual refractory sprue.
Following is a sampling of the Q&A session:
1. Can I cheat on the GF diet a little, maybe have a piece of wheat flour cake 2-3 times a year?
Answer by Dr. Fasano (which brought a roar of laughter from the crowd):   "If you can be 50% pregnant, then you can do it". (Translation: No, you cannot cheat!)
2. When is Genetic Testing useful?
Answer: If a family member is already diagnosed you may want to consider it (first generation relatives have a 10% chance of having celiac too); you will rule out celiac in the future if the specific genes are NOT present; and when pathology looks like celiac but the classic symptoms are not present (i.e. a poorly described disease).
3. If a parent has celiac how often should child(ren) be tested?
Answer: at least once before puberty, and then certainly later in life if experiencing symptoms.
A personal thanks to Lee Graham, the President of The Healthy Villi and Beth Israel Deaconess Medical Center's Celiac Center organizers, the many volunteers and vendors, for making this event such a successful one, and to the Four Points Sheraton Hotel chef and kitchen staff for keeping our health in mind when preparing and serving the gluten-free food.
Looking forward to the 3rd Regional New England Celiac Conference!
To learn more about  Doctors Fasano, Green, Kelly & Leffler:

Dr. Fasano:  https://giving.massgeneral.org/meet-center-celiac-research-treatment/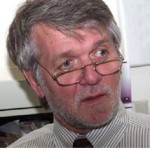 Dr. Peter H.R. Green from Columbia University Celiac Disease Center http://www.celiacdiseasecenter.columbia.edu/CF-HOME.htm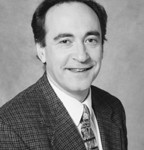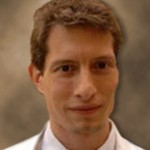 Drs. Ciaran Kelly and Daniel Leffler: http://www.bidmc.org/celiaccenter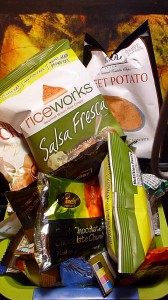 Another great reason
for attending
a celiac conference!
You get to take home lots of
gluten-free goodies
Disclaimer on "facts" – apologies if I've misquoted any of the above.  I did my best to listen attentively while simultaneously scribbling in my notepad …