The Emotional Side of Eating Differently
by Stasie John, guest author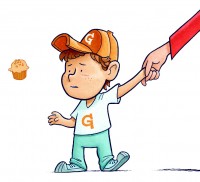 It all started pretty normal.  I guess I thought it was "normal" baby behavior.  The crying, the fussing, the NOT GOING TO SLEEP part was all just normal baby stuff.  Then the rashes and vomiting started and I knew that something was wrong.  After I took my son in for testing with a pediatric allergist, my life and his life changed forever.  I remember coming home to a pantry full of food and just staring at all the things he could not eat.  I slowly closed the pantry door, sat on the floor and cried for about twenty minutes.  My son, at one year of age, was diagnosed with casein allergy, egg allergy, and peanut allergy.
My second son was born about 2 years later and I was on the lookout for the signs and symptoms.  Sure enough, the hives and the digestive problems started to occur.  At about 8 months, my second son was diagnosed with casein allergy, egg allergy, peanut allergy and also gluten-intolerance.  Well, as any mom of food allergy or Celiac kids out there, I became faced with a mission – a mission to heal my kids, to learn how to cook and bake safely, to teach them about their conditions and how to be advocates for themselves.
During the toddler and preschool years, the focus to keep our kids safe actually became rather easy.  We created menus of safe meals, found safe restaurants, developed skin regimens to keep the eczema at bay and we substituted daycare lunches and friend's birthday snacks.  Both boys just thrived until it was time for kindergarten.  At first my oldest son was doing just fine with his food allergies at school.  His teacher was very accommodating and he ate at the peanut-free table at lunch.  Then after about a month into the school year, it wasn't okay anymore to eat at the peanut-free table.  It wasn't okay anymore to have a home lunch every day.  It wasn't okay anymore to have the different cupcake at the birthday parties.  For my son, it wasn't okay anymore to eat differently.
I came to a realization that the doctors and even I had not thought about….the lasting emotional effects of having a food allergy or intolerance.  We also had not considered the social impact that a child faces at school and with peers.  We were so engrossed with keeping the boys safe and their skin healthy, that we overlooked the toll the emotional side effects were taking.  I didn't realize what we would face when the boys finally really recognized that they eat differently than everyone else.
In the food allergy, Celiac and even the diabetes worlds, there is no "just a little bite", or "once won't hurt", or even, "I'm sorry you're bummed out, so I guess you can have it this one time."  So when it came to comforting my boys due to these new feelings, I was really at a loss.  Most of you are aware that I wrote a children's book, The Gluten Glitch.  The main reason I did was because I could not find children's literature for my boys that focused on how kids feel about having food allergies, sensitivities or Celiac disease.  My character in the book, Gideon, tries to come to terms with the way he feels about having to eat gluten-free.  He has some days where he feels sad that he can't eat the same foods as his friends.  I felt it was important to create a character that my boys and other gluten-free and allergen-free kids could relate to and know that they were not alone.
Now that my two little boys are not quite so little anymore, the physical symptoms of their food allergies are starting to get somewhat better, while the emotional ones are getting tougher.  Even though we taught the boys to be diligent about peanut butter exposure so they could sit at the regular lunch tables at school, we still have some hard days.  Maybe it's the allure of the infamous hot lunch. Maybe my "safe" cupcake will never top the birthday kid's one. Or maybe it's just good old fashion not wanting to be different in any way … including eating differently.
It has been nine years since my family was thrown into the food allergy/sensitivity storm.  As the boys and I grow and learn together about how to live and thrive with food allergies and sensitivities, I know that there will be some symptoms that I can't treat with anti-histamine, or topical cream, or a "safe" dessert.  Sometimes the treatment will be just a good ear for listening, a shoulder to cry on, and all the unconditional love in the world.
Stasie
Stasie John is the author of the children's book, The Gluten Glitch.  She lives in Colorado with her husband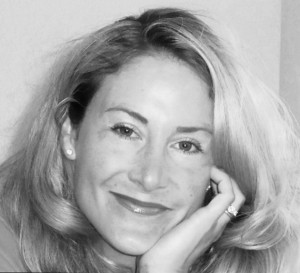 and two boys.  After experiencing first-hand the headaches and heartaches of severe food allergies and gluten-intolerance with her two young sons, Stasie decided to write a book specifically about the emotional aspect of having to eat differently than everyone else.
The Gluten Glitch is about a little boy who is having a bad day with eating gluten-free.  He wants the regular treats that his friends get and is upset.  His mom not only reminds him about why he shouldn't eat gluten and what it can do to his body, but also plays a special game to cheer him up.
Stasie will also donate a portion of the profits from each book to the Celiac Disease Foundation and to the Food Allergy Research and Education organization, FARE.
Follow Stasie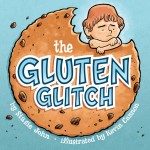 Learn more about The Gluten Glitch here!