PÜR gum Launches New Line of Aspartame-free (Gluten-Free, Dairy-Free) Refreshing Mints!
---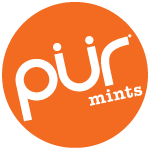 PÜR
 (makers of the chewing gum) recently launched a line of naturally-sweetened 
MINTS
! We're already a fan of
PÜR
 gum, certainly because it is free of gluten, but also because the
PÜR 
line of gum, and now mints, is free of the synthetic (
& questionable – do research
!!) sweetener, Aspartame. Numerous products contain Aspartame, so if you are looking to avoid this ingredient check out their line. 
PÜR
 gum and breath freshening mints are made in Switzerland using the best ingredients and … they happen to be yumalicious!
PÜR's mints are offered in five mouthwatering flavors, sure to please the palates of children, teens & adults!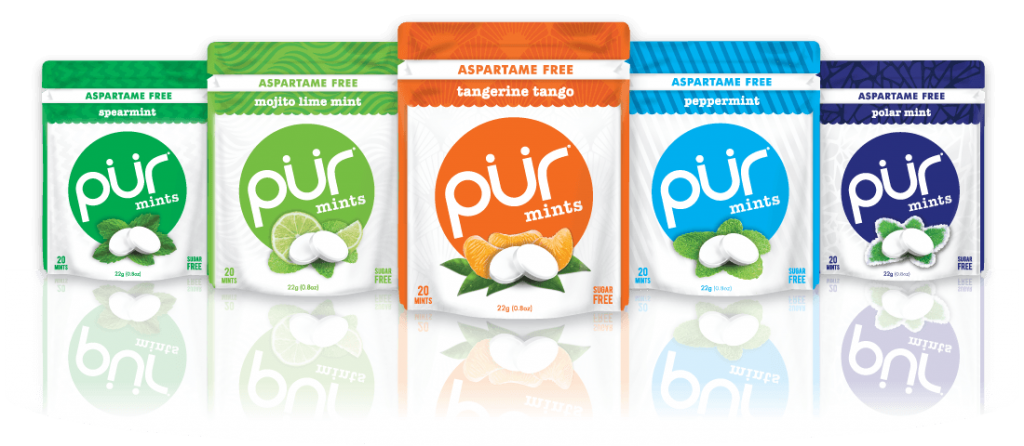 Spearmint**
Mojito Lime Mint**
Tangerine Tango*  
Peppermint**  
Polar Mint**
(Flavor Potency: *subtle, yet still refreshing   **invigoratingly cool!!)
I enjoyed them all, but if I had to pick a favorite, Mojito Lime Mint would be the one! Initial flavor mild, but once you bite into the mint, the burst of cool lime is oh-so refreshing! Each mint is smooth and pretty sizable (quite a bit larger than a tic tac!).
PÜR mints are naturally sweetened (they contain Xylitol, rather than chemical sweeteners). I just learned from their website that 6 grams of Xylitol per day reduces decay-causing bacteria and helps reduce plaque build-up. PÜR mints also contain Tocopherols (Antioxidant Vitamin E!).
The mints are dairy-free, gluten-free, nut-free, soy-free, vegan, non-gmo and diabetic-friendly. Since they do not contain Aspartame, they are also considered safe for pregnant women and kiddos!

Because PÜR is a fan of CeliacCorner, they have offered CC fans a $10 coupon to use from now until the end of July towards any PÜR product when ordering from their online Shop. The new mints (& gum) are available in a variety of packaging: Bundles, Pouches & Trays! Simply use Coupon Code: CCORNER10 at checkout!
(At checkout just fill in shipping and contact information and you will be directed to payment page where you can input the CC coupon code. CLICK ON IMAGE TO RIGHT, directly on the CCorner10!
PÜR ships to Canada and the USA. Global shipping is coming soon!
For complete list of product ingredients and to learn more:
Email: info@pur-gum.com
Phone: 1.844.4PURNOW
(CeliacCorner was contacted directly by PÜR. Samples of the new PÜR Mints were sent, but this was an unpaid review and opinions not influenced in any way. CeliacCorner will not receive any compensation if you place an order with PÜR)