New York Pizza Dept. (NYPD Pizza) of metro Phoenix, AZ Launches New Gluten-free Menu! (Enter Giveaway to win $20 Gift Card)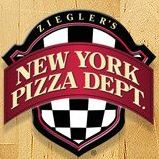 New York Pizza Dept. (NYPD Pizza), a family-friendly restaurant with 10 locations in the metro-Phoenix, Arizona area, recently announced the launch of a new gluten-free menu, just in time for Celiac Awareness Month. The new gluten-free menu includes GF beverages, appetizers, pizzas and dessert! Vegan and Vegetarian (try the Veganizza) options also available.
Don't miss Gift Card Giveaway below! (Giveaway now closed)
According to a May 1st Press Release, NYPD Pizza CEO Rich Stark is committed to providing a safe dining experience for those with celiac, gluten-sensitivity, a wheat allergy, or other special dietary needs.
I reached out to Mr. Stark, via the restaurant's public relations company (thank you Andrea of Decibel Blue!), to inquire why it was important to offer items which would appeal to diners with special dietary needs and more importantly to the celiac/gluten-sensitive community, was the NYPD kitchen staff properly trained on how to avoid cross-contamination? I received the following statement:
"NYPD Pizza is a family restaurant, and I realized there were not many options on the menu for my son. He has been adhering to a strict vegan diet for a decade. So, I was committed to findings ways to offer vegan, gluten free, and other special dietary need options to allow the whole family to dine together.
A crucial element of providing special dietary options is to maintain the integrity of our product. I began a trial and error process to find a pizza crust that could match the quality of our original crust. Once we selected the ingredients/product, training staff was of the utmost importance. I understand that it isn't just the availability of gluten free food items, but the preparation as well. We hired Menu Trinfo, a food safety and allergy free restaurant training company, to prepare our team for the launch of our gluten free and vegan menu. We have a separate prep and food storage area, dedicated topping area, dedicated pizza oven and different colored utensils and pizza cutters to assure high gluten free and vegan standards. Even the delivery bags are different for an allergen order."
Seems Mr. Stark took the absolute right approach when he decided to offer gluten-free options … Way-to-Keep the celiac/gluten-sensitive community safe!
Check out the new gluten-free additions to the NYPD Pizza menu highlighted in the Press Release below. (note: gluten-free menu available at select locations, please visit HERE to find a location near you). 
NYPD Pizza also delivers!
Enter Giveaway to win a $20 Gift Card to NYPD Pizza!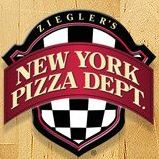 In celebration of Celiac Awareness Month and the launch of their new gluten-free (vegan/vegetarian) offerings, the kind folks at NYPD Pizza sent CeliacCorner two gift cards (Value: $20 ea.) to offer two of our Phoenix-based followers (one card ea.). Certainly anyone traveling to the area over the Spring/Summer months are welcome to enter (gift card expires in 5 yrs.)!
Giveaway Begins: Tuesday, May 13th, 2014 at 7:00 pm (est) & ends Tuesday, May, 20th, at 7:00 pm (est)
GIVEAWAY NOW CLOSED!
How to Enter:
1. Tell us in the comments section below, which item from the GF menu you will look forward to ordering (items listed in the below PR)  (be sure to solve Captcha math problem, before hitting submit button)
2. Like CeliacCorner on Facebook (please share on your Facebook so others will have an opportunity to enter)
3. Like NYPD Pizza on Facebook … tell them you are excited about their new (safe) GF offerings!
4. Follow CeliacCorner and NYPD Pizza on Twitter, if you are a tweeter (and please tweet our Giveaway so others will a have a chance to win!).
Giveaway open to US residents 18 and older. Two (2) Winners will be contacted via email and will have up to 3 days to respond, otherwise a new winner(s) will be chosen.
Thank you for entering and good luck!
PRESS RELEASE 
FOR IMMEDIATE RELEASE
NYPD Pizza Announces its Gluten-Free Menu Including Appetizers, Pizzas, Dessert and Beverages
From Dedicated Gluten-Free Pizza Ovens to Gluten-Free Beer, NYPD Pizza has a Commitment to Providing Excellent Dining Experiences for the Gluten-Free Community in Phoenix Metropolitan
PHOENIX (May 1, 2014) – NYPD Pizza, a locally owned and family operated pizza kitchen with ten locations throughout metro-Phoenix, is a popular pizza destination not only for its New York-style pies, but also for its expansive gluten-free, vegan and vegetarian menu options. NYPD Pizza even has dedicated gluten-free pizza ovens(1).
"Individuals have special dietary needs and preferences, and I am committed to expanding our menu to support them," said Rich Stark, CEO of NYPD Pizza. "I have a personal connection to such dietary restrictions, which has made me even more passionate about finding ways to give those with special food requirements more dining options."
NYPD Pizza's gluten-free (GF) menu includes(2):
GF Beer
Omission Pale Ale (notably the Silver Medal winner in the Gluten Beer category for the 2012 Great International Beer and Cider Competition)
GF Appetizers
Broadway Bruschetta
Spinach Artichoke Dip
Pizzas
All Pizzas can be ordered gluten-free. Additionally, all pizzas can be ordered vegan using Daiya cheese as a substitute.
Dessert
Flourless Chocolate Torte
For more information or to learn more about NYPD Pizza's ten locations throughout metro-Phoenix, visit www.aznypdpizza.com, or follow on Twitter: @NYPD_Pizza and Facebook: www.facebook.com/NewYorkPizzaDepartment.
About NYPD Pizza
NYPD Pizza has served more than 2.5 million pizzas to families throughout the Greater Phoenix Area for more than 18 years. Locally owned and operated by Richard Stark, CEO and majority shareholder, NYPD Pizza has ten neighborhood restaurants and is the only pizzeria in the metropolitan area that offers a private-label beer, called NYPD Uptown Amber Ale™, custom crafted by The Phoenix Ale Brewery. NYPD Pizza is the proud winner of the 2013, 2012 and 2011 Phoenix New Times Readers' Choice award for "Best Pizza Slice." Carryout, delivery, express lunch specials and catering services are available at all ten Valley-wide locations. For more information please visit www.aznypdpizza.com, or follow on Twitter: @NYPD_Pizza and Facebook: www.facebook.com/NewYorkPizzaDepartment.
(1)    While NYPD Pizza strives to ensure that all gluten-free menu items are 100% gluten-free, the restaurant cannot guarantee it as the kitchen's house ingredients containing gluten.
(2)    NYPD Pizza does not offer gluten-free pizza at its Phoenix Sky Harbor International Airport location.
###