Moira Hodgson's Portuguese-style Stew of Clams, Pork, Kale and Beans
Recipe posted with permission by Moira Hodgson,
noted cookbook author & food writer/critic
for the New York Observer
This can be made a day ahead; add the clams just before the stew is served. It is a lighter, healthier version of a classic Portuguese dish.
Prep time: 1 hour for soaking beans, 40 minutes hands-on
Cooking time: 2 hours, 40 minutes
Serving:  Makes 4 main dishes
Ingredients:
1 1/2       cups of dried cannellini beans
1/2          cup extra-virgin olive oil
1 1/4        pounds boneless pork butt, cut into 1-inch pieces, excess fat trimmed
1             medium onion, diced
4             cloves garlic, minced
1             head fennel, diced
1/4          tsp. crushed red pepper flakes, or to taste
1             tbsp. fresh thyme leaves
2            cups chopped canned plum tomatoes, with their juice (gluten-free)
1            cup dry white wine
1            pound Tuscan kale (cavolo nero) or other kale or collard greens
2            pounds cherrystone clams
2            tablespoons chopped flat-leaf parsley
coarse sea salt and freshly ground black pepper to taste
In a large pot, cover the beans with 2 inches of water, and bring to a boil. Remove from the heat, cover, and let stand for 1 hour.
Heat 1/4 cup of the olive oil in a large enameled cast-iron casserole. Add the pork pieces, and brown them on all sides, about 10 minutes. Remove the pieces with a slotted spoon, and drain them on paper towels. Pour out the fat from the casserole, and replace it with the remaining olive oil (this cuts down the amount of saturated fat in the dish). When the oil is hot, add the onion, garlic, fennel, red pepper flakes and thyme. Saute over moderate heat, stirring occasionally, for 10 minutes or until the onion is soft.
Add the tomatoes and wine, and bring to a boil. Add the beans with their liquid and the pork pieces. Reduce heat to low, and simmer, covered, for 2 hours, or until beans and park are tender; season with salt and pepper after 30 minutes (not too much salt, since the clam juices will be salty).
Meanwhile, tear the kale leaves from their stalks, and steam them for 10 minutes or until tender (time depends on the age and variety of kale). Squeeze out excess water, and slice the leaves into ribbons.
Turn up the heat under the casserole, and add the kale and clams to the pot. Cover, and cook until the clams open (5 – 10 mins.). While the clams are cooking, shake the casserole a few times to move them around.
When the clams have opened, reduce the heat to low, cover, and cook for 5 minutes more (discard any clams that do no open). Taste the sauce for seasoning. Sprinkle with parsley, and serve.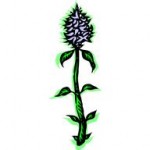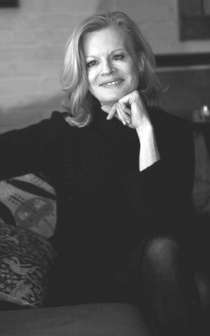 Moira Hodgson, born in England, is the author of a memoir "It Seemed Like a Good Idea at the Time: My Adventures in Life and Food (Nan A. Talese, Doubleday), and several cookbooks including: The Hot and Spicy Cookbook, Good Food from a Small Kitchen, The New York Times Gourmet Shopper, in addition to a dance criticism book entitled Quintet: Five American Dance Companies. Moira is a restaurant critic for the New York Observer and is a former food writer for the New York Times.  Her work has appeared in Vogue, Harper's Bazaar, Conde Nast Traveler, Oprah "O" Magazine, among others. Several of her wonderful, anti-oxidant rich recipes including Portuguese-style Stew of Clams, Pork, Kale & Beans were recently featured in the food section of the September 2011 issue of More Magazine.
Get to know Moira and her volume of work at http://www.moirahodgson.com/
A special thanks to assistant-editor, Jamie, of More Magazine!  We enjoy reading MORE! http://www.more.com/
Did you enjoy this post?  Please comment below.