Kettle Cuisine – product review
---

When Lucinda of Kettle Cuisine emailed to ask if we would like some free samples I replied straightaway with a 'yes', as I was quite familiar with this company. Early in my celiac diagnosis, I discovered these single serve boxed soups in the refrigerator section of Whole Foods, and I've been a fan ever since. So when the FedX driver brought the samples to my doorstep, he may have wondered why I was beaming! There were three varieties that I had never tried before, so my excitement was building even more.
I happily consumed each box of soup, and all were satisfyingly delicious, but I've decided to comment on the 3 soups which were new to me: New England Clam Chowder, Chicken Chili with White Beans, and Thai Curry Chicken Soup.

New England Clam Chowder: Rich buttery clam flavor with a smooth texture and just the right blend of salt, pepper & spices. Rivals any chowder that I have ordered out in a seaside restaurant … and I'm a New England girl! Well done!
ingredients include: light cream, clam meat, fish stock, potatoes, water, onions, rice flour, natural clam extract, butter, celery, sunflower & safflower oil, rice starch, sea salt, salt pork, pepper sauce, fish sauce & garlic – 13g of protein, 10% calcium, 10% vitamin A, 4% iron, 2 g fiber – contains dairy

Chicken Chili with White Beans: Smooth and creamy, garlic chili pepper sauce adds just the right amount of peppery zing. The chicken pieces were of a good size and plentiful. As a lover of Cilantro, I wish I would have tasted a tad more – but nonetheless, Delicious!
ingredients: Chicken meat, stock, white beans, onions, sour cream, green peppers, celery, chicken fat, rice flour, garlic, spices, sea salt, garlic chili pepper sauce, cilantro, cocoa powder – 25 g protein, 10% calcium, 15% vitamin C, 10% iron, 5 g fiber – contains dairy

Thai Curry Chicken Soup: Bursting with a flavorful blend of spices, coconut, curry and lemon/lime flavor. Close your eyes while consuming, and you will think you are dining in your favorite Thai restaurant. Outstanding!
ingredients: chicken stock, water, chicken meat, brown rice, natural creamed coconut, red & green peppers, onions, mushrooms, bamboo shoots, rice starch, lemon grass, ginger, scallions, chicken fat, garlic, sea salt, curry powder, spices, sesame oil, garlic chili pepper sauce, lime oil
Kettle Cuisine Story: Jerry Shafir founded Kettle Cuisine over twenty years ago with the intention of creating natural and delicious tasting soups for restaurants. Later, out of love for his daughter, Kate, who was following a gluten-free diet, Dad Shafir along with his chefs began to modify the soups to make them not only gluten-free, but chock full of wholesome, natural ingredients and great taste. Now the ever-growing community of gluten-free eaters can enjoy them, along with daughter, Kate! If you can't find the Kettle Cuisine soups in the freezer section of your favorite market, keep asking for them!
A Healthier Option: Not only do Kettle Cuisine soups contain essential nutrients, they are also free of preservatives, artificial colors & flavorings,  and no MSG. With more and more research coming out about carcinogenic BPA in cans, I'll take a box over a can any day!
For the Lactose Intolerant, there are several soups which are also dairy-free: the Angus Beef Steak Chili with Beans (very hearty), Three Bean Chili, Thai Curry Chicken Soup, Chicken Soup with Rice Noodles, Roasted Vegetable, and the Tomato with Garden Vegetables
Note: though the microwave instructions said to microwave on high for 3 – 4 minutes, I found most soups reached a comfortable temperature and texture after about 5 – 6 minutes, but this could just be my microwave, and you may find your settings to be different. Though you can conveniently eat the soup right out of the microwaveable bowl, I recommend pouring into a favorite ceramic bowl and savoring!
Why we also like Kettle Cuisine:
– products are certified gluten-free
– dairy-free and vegan options are available
– chicken used is raised without antibiotics, and fed a veggie diet
– sodium level on average less than many canned soups
– soups contain essential nutrients
– soup bowls are made from recycled plastic
– company is "community-minded"
Check out all the Kettle Cuisine Soups: http://www.kettlecuisine.com/our-soup.aspx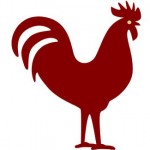 Camille's CritiqueCorner