Joie de vivre Gluten-Free Options in Montreal
---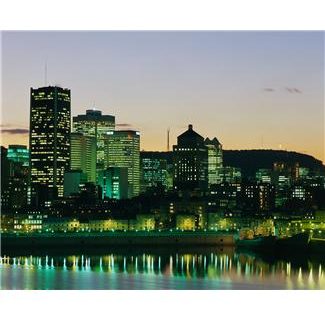 Restaurants worldwide are meeting the demands of the ever-increasing population of diners with gluten intolerance by offering gluten-free menus and educating their kitchen staff on cross-contamination issues. Montreal is no exception, and more restaurants and grocery stores are beginning to offer gluten-free options. You can now visit this vibrant and eclectic city, knowing there are options for safe restaurant dining.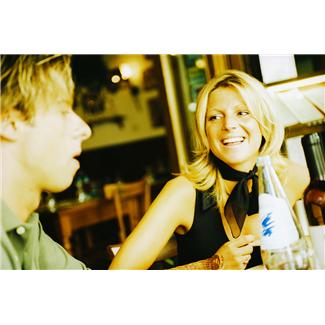 In a recent MontrealGazette.com article, Dominique Dion, owner of restaurant Zero8, on St. Denis St, was interviewed.  Zero8's menu is entirely gluten-free, and also free of most other allergens. Dion, who has Celiac Disease, says many people just do not understand how vigilant the gluten-intolerant have to be. Dion explained how "People often stop going out to restaurants. Worried about cross-contamination, they refuse invitations to other people's houses. They don't stop on the way home from work for takeout food." Dion said the gluten-intolerant can be perceived as "fussy" or "exaggerating the ill effects" of what gluten does to their bodies.
According to The Gazette article, sales of gluten-free products in North American have tripled over the past years, and Canada grocery stores are now offering more gluten-free products on their shelves such as quinoa cereal and millet bread, rice crackers, gluten-free granola bars and beer, and more restaurants are offering gluten-free options.
Louise Pearl, president of the Canadian Celiac Association, was also interviewed.  Ms. Pearl, also a Celiac, is owner of Louise Sans Gluten, a grocery store and bakery in Dorval specializing in gluten-free products, such as prepared meals, desserts and other gluten-free bulk foods.
Though there are more gluten-free options in Canada, and elsewhere around the globe, the gluten-intolerant must always remain on their guard.  The article echos this in saying "despite all this, the gluten-intolerant still face immense challenges navigating grocery store aisles and perusing restaurant menus. Removing gluten from your diet is not as simple as avoiding bread and cake. Gluten hides in numerous places and under many guises – more than most people realize."
Zero8 Resto Bar is located at 1735 St. Denis St. 514.658.5552
Louise Sans Gluten grocery store & bakery is at 475 Dumont St., No. 109, Dorval 514.631.3434
To read the complete Gazette article: http://www.montrealgazette.com/health/hidden+ingredient+Gluten/5717154/story.html