In Vitro Gliadin Challenge Study could aid in diagnosing difficult Celiac
Most Celiac experts agree that people should not begin a gluten-free diet until Celiac is ruled out.  However,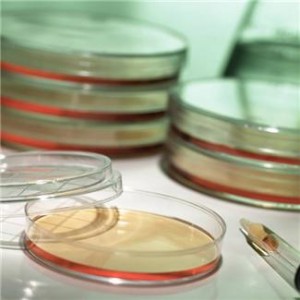 some individuals suffering from gastrointestinal (or other) issues may stop eating gluten in the hopes of feeling better. Once gluten is eliminated from the diet it is difficult to get an accurate diagnosis from a biopsied duodenal mucosa. Often, patients must return to consuming gluten resulting in a continuation of unpleasant symptoms, until blood tests can be repeated and an endoscopy performed to confirm a diagnosis of Celiac.
In a study conducted by Italian researchers from the University of Salerno, and reported in the American Journal of Gastroenterology (Nature.com), it was found if  gliadin (gluten) was put directly onto a biopsy from a person with Celiac, inflammation markers would appear.  Dr. Carolina Ciacci and her team of researchers used duodenal biopsy samples from 337 adult patients. The cohort included 221 patients with Celiac (positive controls; 166 untreated and 55 on a gluten-free diet) and 57 patients without Celiac (negative controls). There were 59 "difficult to diagnosis" patients suspected of having Celiac, but no confirmed diagnosis most likely because they had eliminated gluten from their diet or blood tests were inconsistent.
The study concluded that in vitro gliadin challenge is an accurate testing tool in diagnosing Celiac in patients with a difficult diagnosis.
I'm sure physicians would still prefer their patients rule out Celiac, via appropriate testing, before commencing a gluten-free diet, but should this not be the case, it is good to know there are other options for diagnosing Celiac.