Honey Dew Donuts now offering Gluten-Free Donuts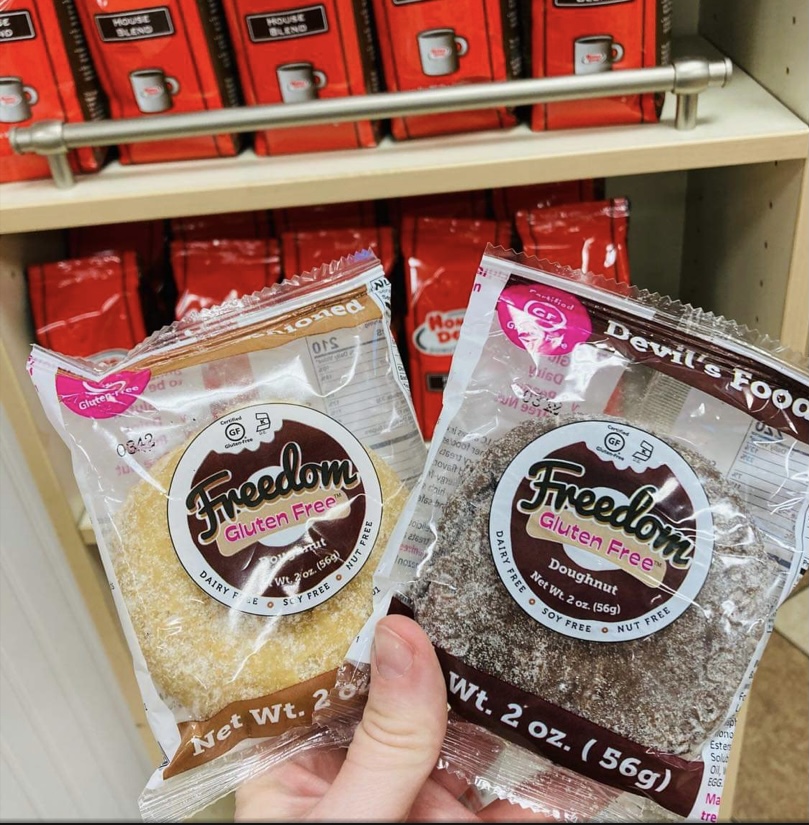 Honey Dew donut shops are now offering a gluten-free donut, well two varieties actually! The New England based donut shops have partnered with Freedom Gluten Free, based in Woburn, Massachusetts. As of now, two full size flavors are being sold, the Old Fashioned Sugared and Devil's Food Sugared. They are also dairy-free, soy-free and nut-free! Unfortunately not all Honey Dew locations carry the GF donuts, so if your favorite location does not, you may want to mention that other locations do, and perhaps they'll consider it too.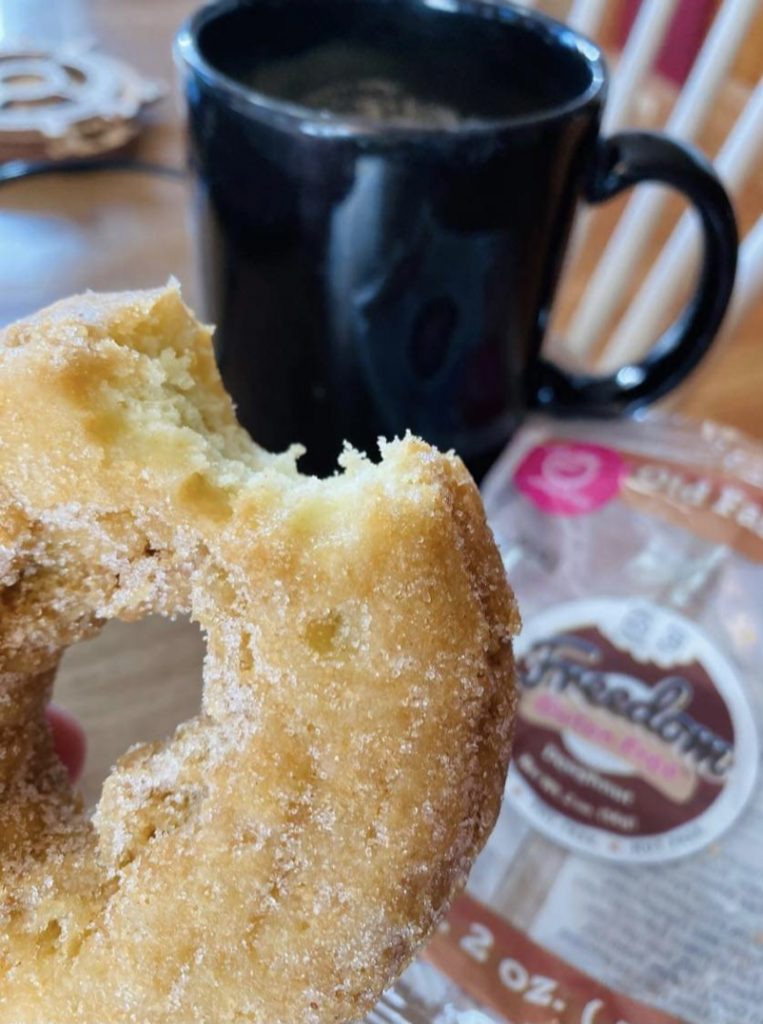 Rest assured the Freedom Gluten Free donuts are safely gluten-free, as they are made in a 100% dedicated gluten-free facility, and come individually wrapped.
Yes, Dunkin started offering a gluten-free brownie again, and that is certainly a nice option … but … it is not a donut!
Thanks to Karen of the Hampstead New Hampshire Honey Dew location for providing CeliacCorner with info on their new GF donuts. The price of each GF donut at the Hampstead location is $2.79.