Honest Tea, organic bottled tea company (gluten-free)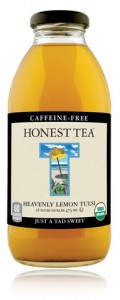 Founded by Seth Goldman and Barry Nalebuff and based in Bethesda, Maryland, the Honest Tea company has grown some since their first production in 1998. The Honest products can now be found on the shelves of most supermarkets and natural food stores. Most of the teas are rich in antioxidants, and all are lower in sugar (the label reads "just a tad sweet")  than many other bottled teas, believe me I compared. Honest Teas and all their beverages have become a favorite of everyone in my household!  We enjoy them on a hot summer's day and even with a winter holiday meal. Just the right balance of sweetness and flavor, and oh yeah, they are healthy.
The bottled teas come in a variety of  exotic flavors: Black Forest Berry, Pomegranate Red with Goji Berry, Mango Acai White, Moroccan Mint Green to name but a few. Honest also offers Honest ADE, refreshing organic thirst quenchers in flavors such as Orange Mango, Limeade, Pomegranate Blue & Fruit Punch among other flavors); and two Zero Calorie products (classic lemonade & passion fruit Green Tea) and the new Honest CocoaNova, a line of brewed cocoa beverages – flavors include cherry, mint and mocha.  The cacao beans (ingredient in chocolate) are roasted and ground into a powder and then brewed through a patent-pending process. Chock full of antioxidants and with only 50 calories per bottle! Honest also offers Honest Kids Pouches in a variety of flavors including Berry Berry Good Lemonade and Appley Ever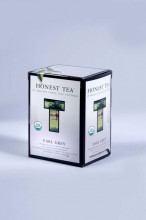 After – my kids love them all, and because they are gluten-free, I can even pack one in my purse when I'm heading out the door! (see note below regarding Kids Pouch Brigade). Honest also has a variety of organic whole leaf tea bags, which are gluten-free, certified Kosher and GMO-free.
Honest Tea was mentioned in the New York Times as being among Barack Obama's preferred beverages, specifically the Black Forest Berry and Green Dragon flavors. Looks like me and the Pres have something in common.
Found this on wiki and thought I'd share:
"Honest Tea launched a guerrilla marketing effort called "Honest Cities." Unmanned kiosks filled with Honest Tea products were set up in seven major cities: Atlanta, Boston, Chicago, Los Angeles, New York, San Francisco, and Washington, D.C. Payment was based on the honor system, with hidden cameras set up to capture the action. The Honest Cities campaign was an enormous success and it gained a significant amount of exposure for the company and stayed in line with its founding principles, but it also sent out an important message to its customers. The campaign placed trust in their hands and reassured loyal fans that the brand still has the heart of a small company, even as its bottom line grows". …and the winning City – CHICAGO!
Why we like Honest:
– products are gluten-free
– contain high antioxidant levels
– certified organic
– all bottled tea is fair trade certified
– GMO free (no biotechnological ingredients)
– among other "green" rankings Honest was listed as one of PlanetGreen.com's top 7 Green Corps. of 2010
– a very socially responsible company
COUPONS!: http://www.honesttea.com/coupons/
Start saving your Honest Kids Pouch Drinks!   Honest has teamed with TerraCycle to work together to recycle the drink pouches into unique products (bags, pencil cases, etc.) For more information on Honest Kids Drink Pouch Brigade:  http://www.honesttea.com/community/sustainability/terracycle/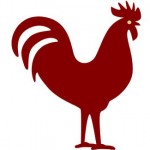 Camille's CritiqueCorner
Did you find this post useful?  Please comment below. How about Liking Us on Facebook!