Grated Carrot Pudding with Cardamon (gluten & dairy-free)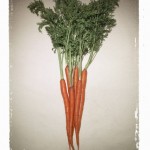 Carrot pudding is a sensuous dessert from India called gaijar ka halwa.  The original recipe calls for milk and ghee (clarified butter), but I've substituted soymilk and oil.  Long, slow simmering is called for.  Start this dessert first, then continue with other dishes on your menu.  Have the kids pitch in to grate carrots and stir the pudding to make it a fun-family cooking event.
ingredients:
1 lb.                      Carrots, grated
3 cup                    Soy milk (cow's milk can be substituted)
6 or 7                   Cardamon pods or ½ tsp.  ground cardamon
pinch                    Sea salt
1 tsp.                    Oil (canola, or your choice)
1/2 cup                 Raisons
Garnish: ½ cup plain, GF pistachios or walnuts, chopped
Grate carrots and place in heavy pot with soy milk and cardamom pods. (If using cardamon powder,  add later while sautéing.) Cover and simmer on very low flame, 1 to 1 ½ hours.  Stir occasionally until liquid evaporates.  Heat oil in skillet; spoon carrot mixture into pan.  Remove cardamon pods.  Sauté carrots with raisins and nuts.  The mixture is "wet", but will dry out as it sautés.  Stir to prevent sticking.  Cook 5 to 10 minutes.  (Add the ground cardamom at this stage, if not using pods.)  Pour into serving dish.  Smooth the surface.  Garnish with nuts.
Time:  2 Hours
Serves: 6 or More
Recipe provided by Mary Estella Bartlett.  Mary is a graduate of the Culinary Institute of America and was a guest instructor at the Natural Gourmet Cookery School in New York City. Her columns have appeared in the East West Journal and Vegetarian Times.  Look for more delicious gluten-free, as well as dairy-free recipes from Mary in our Recipe files.