Gluten-Free Italian-Style! Book your Culinary Getaway to Tuscany, October 11th – 18th, 2014, hosted by Jovial Foods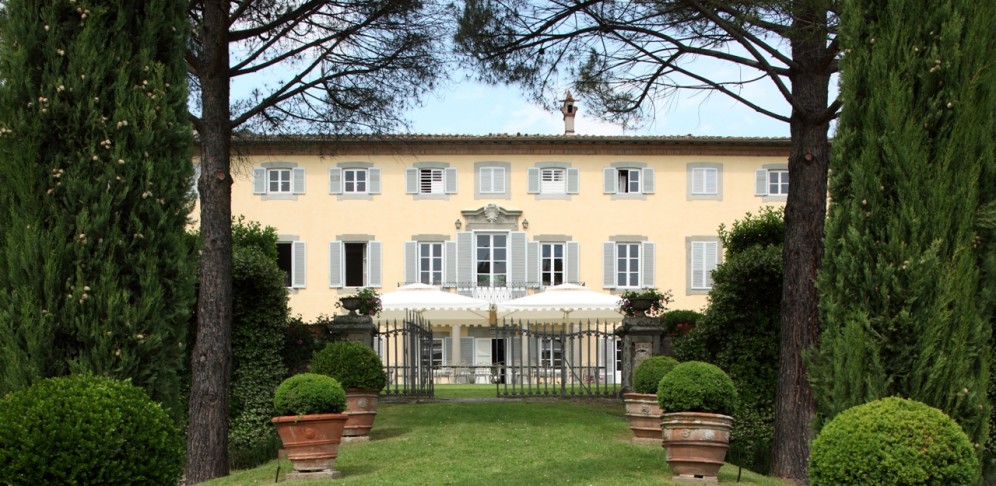 "Italy's siren call lures us more and more" … Frances Mayes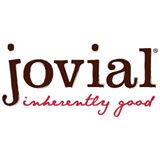 Jovial Foods, a family-owned company with a line of certified organic, artisan-crafted gluten-free pasta, cookies, cold pressed extra virgin olive oil and glass jarred tomatoes, is hosting its 5th Culinary Getaway this Fall. If you have always wanted to visit beautiful Tuscany to learn how to prepare (gluten-free) Italian food, the way Italians do, while also staying in an enchanting villa that serves all gluten-free food, then you'll want to consider booking this culinary event, subito!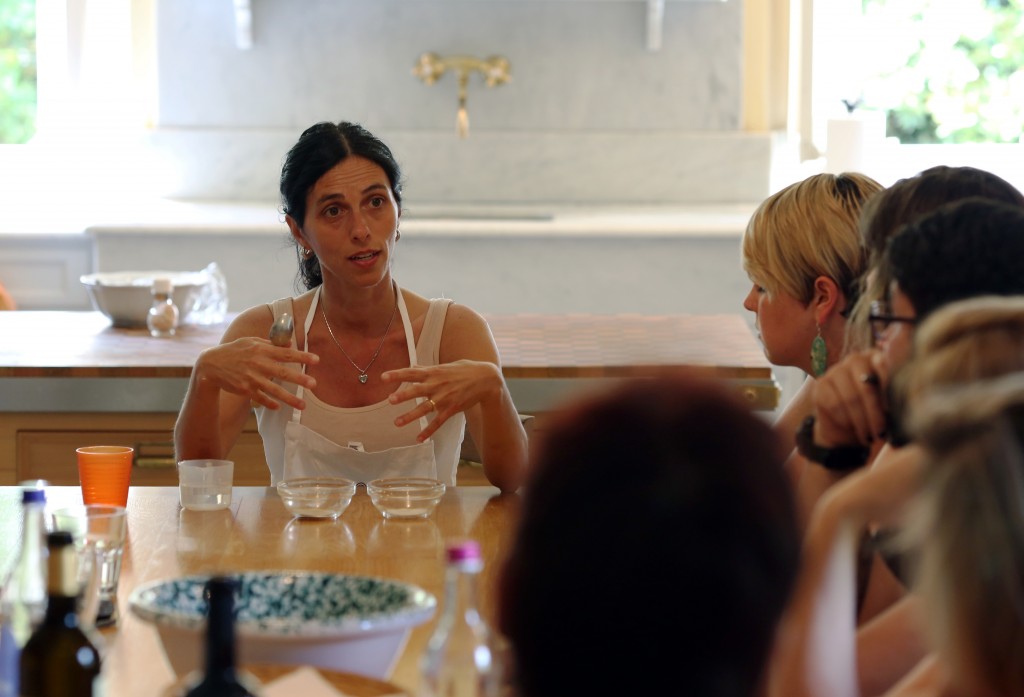 For 7 nights/8 days, you'll reside in an 18th Century villa updated with modern conveniences, and located near the Tuscan town of Lucca. You will learn how to make (& then enjoy) authentic Italian food such as risotto and ravioli, tortelli, gnocchi, and tagliatelle, as well as fragrant sauces and savory breads, all without gluten. The cooking classes will take place in the villa's gourmet kitchen, instructed by Carla, the owner of Jovial Foods. Enjoy rolling out gluten-free dough alongside others with the same passion for cooking, traveling and with the same special dietary needs!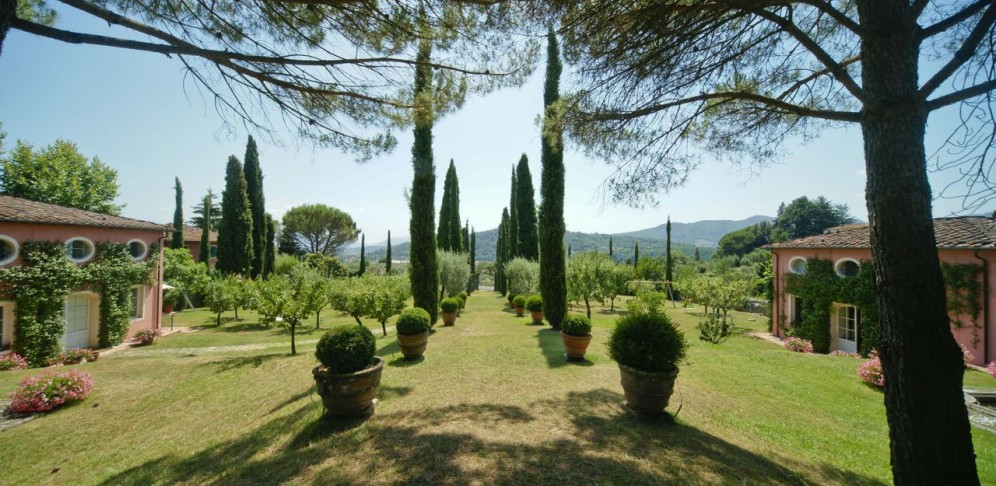 When not participating in a cooking class, or conversing over a meal with other guests, you will have plenty of free time during your stay to do whatever pleases you. Meander around the villa's beautifully landscaped grounds, where every turn will provide a place to enjoy a relaxing respite … or lead you to a hiking trail! If you decide to take your children, there is plenty of room for them to frolic among the many olive, fruit and cypress trees! Consider traveling by train, bus or auto rental to visit the magnificent city of Florence (just under an hour by train) or head to one of the many picturesque hilltop villages Tuscany is known for (visit them all!).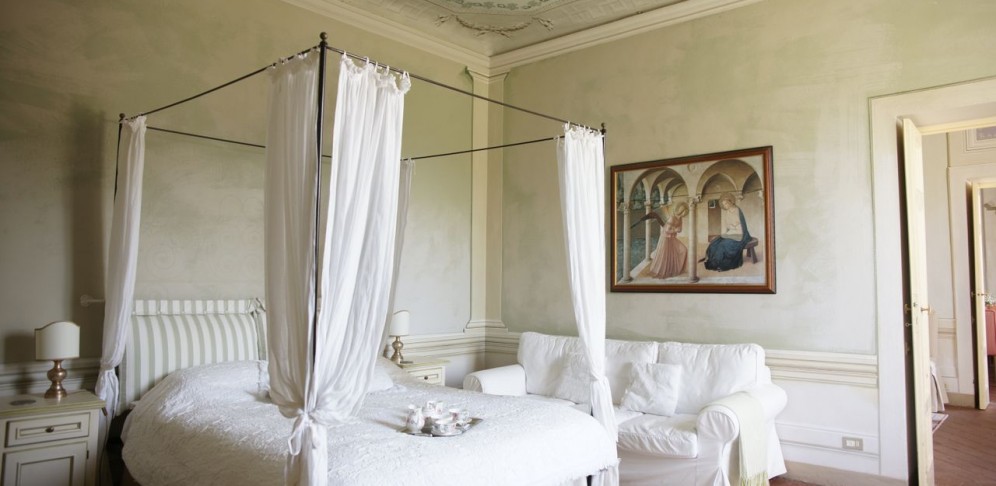 The villa bedrooms/suites can accommodate one traveler to several … some rooms offer charming canopied beds, and include a private, marble bath with shower and tub, when pampering is in order after a day of cooking and/or exploring! (Cost of rooms are listed via link below. Note: price does not include airfare)
"This will be a gluten free culinary getaway that you are sure to remember because you'll be cooking in the kitchen alongside a group of real food maestros. We will start off with a traditional Italian welcome dinner, then move right into gluten free fresh pasta making with Carla, her family and Jovial's local pasta artisans. Carla has been working as an organic food manufacturer for nearly twenty years and understands the specifics of food, nutrition and cooking gluten free. She will share this knowledge with you as we focus our week on sourdough bread baking and learning how to prepare naturally gluten free traditional Italian foods with a New World sensibility. Relaxing conversation and delicious meals will make this dreamlike gathering a most authentic cooking experience."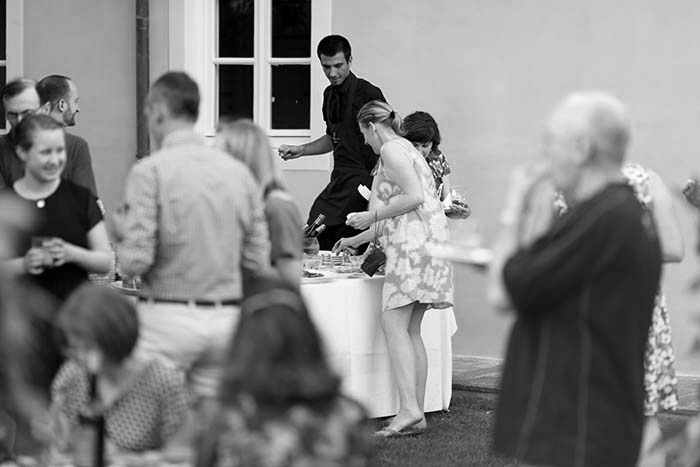 (photo from a past Culinary Getaway)
Itinerary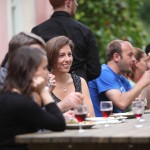 Saturday, October 11th
Benvenuti a Lucca: You can check in after noon but your room will not be ready until 4pm. We'll get to know each other enjoying refreshments together, then you can relax and take in the beauty of this amazing Tuscan property. You'll have time to freshen up before dinner at 7pm.
Sunday, October 12th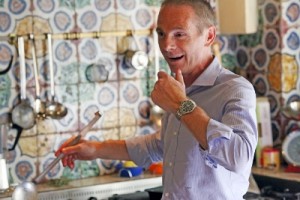 Fresh Pasta & Traditional Sauces: Sleep in, enjoy a relaxing breakfast, rest by the pool and stroll the beautiful grounds at the villa. We will gather in the kitchen at 3pm for today's fresh pasta making class. We will learn how to make ravioli, tortelli, gnocchi and fresh tagliatelle, along with the traditional sauces that accompany these types of pasta. We'll start a fresh sourdough starter from scratch, which we will attend to each morning so it will be ready to take home on Saturday.
Monday, October 13th
FREE DAY: Choose to stay at the villa and relax by the pool after a leisurely breakfast, visit a local spa, or travel to your choice of great Tuscan destinations like Florence, Pisa or explore Garfagnana. We'll meet in the evening at 7pm to prepare tomorrow morning's sourdough crêpes.
Tuesday, October 14th
Baking Sourdough Gluten Free Bread: Today is all about learning how to make delicious sourdough breads with gluten free flours. We will gather early at 9am and enjoy a hands-on bread baking class that includes many types of breads- artisan loaves, whole grain rolls, flatbreads, and focaccia. We'll also make pizza dough and enjoy a late lunch outside by the brick oven. The afternoon is all yours, and what a great time to enjoy a visit to Lucca. Rent a bike and ride around the ancient wall, have an early dinner, and enjoy some Italian gelato in Piazza San Michele. We will meet in the evening at 7pm to make sourdough bagel dough for tomorrow morning's breakfast.
Wednesday, October 15th
FREE DAY: Choose to stay at the villa and relax by the pool, visit a local spa, or travel to Cinque Terre. We will meet in the evening at 7pm to prepare tomorrow morning's sourdough waffles.
Thursday, October 16th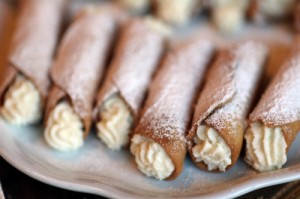 Authentic Italian Cooking: We are going authentically Italian for this late afternoon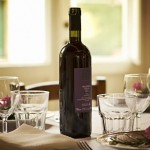 cooking class at 3pm, learning how to prepare proper risotto, along with making traditional slow-roasted meats and seasonal vegetable dishes. Two naturally gluten free Italian deserts will give a sweet finish to dinner, accompanied by a selection of local wines.
Friday, October 17th
A Farewell Feast: In the afternoon at 5pm, guests can join Carla and help prepare a traditional fish dinner for our farewell meal together. We'll prepare a simple but impressive dinner with a rich fish stew appetizer, spaghetti alle vongole, and a whole fish main course. Our farewell dinner will be enjoyed together at 8pm.
Saturday, October 18th
Check out is 10am.  Arrivederci!
Your Gluten-Free Italian Culinary Getaway will include:
–        8 day/7 night accommodations in a Tuscan villa
–        Daily breakfast with local fresh eggs, yogurt, cereal and baked goods (all gluten-free!)
–        Fresh fruit, vegetables, cheeses, wine, bread will be stocked in the kitchen
–        En-suite marble bathrooms (unless indicated)
–        Central heating and indoor fireplaces when needed
–        Free wireless broadband internet
–        A laptop and printer in the library
–        Satellite TV & DVD player with channels in English in the sitting room, bedrooms do not have television.
–        CD Player, IPod Docking Station
–        Welcome Dinner prepared by local chefs
–        Outdoor, solar heated pool (weather permitting)
–        Hiking trails
–        Separate laundry facilities that include a washer, dryer, and ironing board
–        Staff on hand that can speak English and Italian and who can help with travel questions
Your dream of visiting Tuscany, and learning to cook authentic Italian food, can become a reality!  Consider attending Jovial's Culinary Getaway this Fall.
For booking information contact 877.642.0644 and visi

t

HERE

.

View this video on Jovial Culinary Events in Italy!

Stay tuned for Jovial's upcoming Italian Culinary Events in 2015:  

May 23, 2015 – May 30, 2015 and October 3, 2015 – October 10, 2015!
On a personal note, I've been fortunate to travel to Tuscany on a few occasions. September and October are a perfect time to visit, with temperatures averaging in the low 70's, cooler in the evenings. The skies are intensely blue and the afternoon sunlight casts an amazing glow over the landscape. Chianti is beautiful … as is the Cinque Terra (mentioned by Jovial above). Vernazza is my favorite town on the Cinque Terra … bring your camera! (Paula, co-founder, CeliacCorner)
 "Italy is a dream that keeps returning for the rest of your life" …  Anna Akhmatova
About Jovial Foods: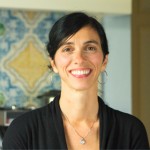 Jovial Foods, Inc. was founded by a husband and wife team who has always been passionate about food, farming and traditions. Carla and Rodolfo met in the 1980's in Bologna, where she was spending a year abroad studying Italian and he was studying agriculture. Both were born into family of talented home cooks, he in Italy and she in New England, and food was at the center of their childhoods.
Meet Carla! http://www.youtube.com/watch?v=G6d8Ivyx6iM
Special offer for CeliacCorner fans (save 10%)!
Jovial Foods is offering CeliacCorner fans 10% off of products ordered from their website (excluding grain mills and accommodations for the Culinary Getaway) plus FREE shipping through the end of the year.  Just use CELIACCORNER coupon code at check out! Check out Jovial's line of certified organic, artisan-crafted gluten-free pasta & more

HERE

!