Gluten-free food continues to be a restaurant menu trend in 2012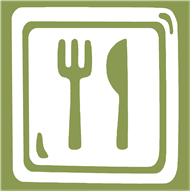 The National Restaurant Association has tallied their responses from an on-line survey submitted to nearly 1800 professional chefs and American Culinary Federation members in the Fall of 2011 to reflect menu trends in 2012.   The hottest trends on the What's Hot 2012 List, according to www.restaurant.org, will be locally sourced and grown products and healthy kids' meals. Gluten-free/allergy conscious foods ranked 7 among the hottest trends, moving up from position 8 in 2011. Categories included Top 20 Trends, Top Trends by Category, and What's HOT (all 223 items ranked by "Hot" Responses).
Gluten-Free rankings:
Top 20 Trends: Gluten-Free/Food Allergy Conscious – ranked #7 (of 20)
[75% of chefs say Gluten-free/food allergy conscious is a Hot Trend, 10% said it is Yesterday's News; and 15% a Perennial Favorite.]
Sides/Starches: Non-wheat noodles/pasta such as quinoa, rice, buckwheat – ranked #1 (of 5)
[63% of chefs say Hot Trend; 26% Yesterday's News; 12% Perennial Favorite]
Culinary Themes: Gluten-Free/Food Allergy Conscious – ranked #4 (of 5)
In the What's Hot overall category of 223 listed items, Gluten-Free beer ranked #39 [60% of chefs say Hot Trend; 31% Yesterday's News; 9% Perennial Favorite]; Quinoa at 40; Dairy-free milk (e.g. soy, rice) at 135.
Certainly having more gluten free dining options is welcomed by the gluten-intolerant community, but even with the best of intentions and training by chefs and kitchen staff, celiacs and the gluten-sensitive must continue to remain on guard, even if ordering from a gluten-free menu. Though the majority of restaurant owners are responsible to ensure their chefs and kitchen staff receive the necessary training to avoid cross contamination in the kitchen, some may be winging it. There are two organizations which offer gluten-free training programs for restaurants – The National Foundation for Celiac Awareness and the Gluten Intolerance Group.  If their logos are displayed in a restaurant window, there is certainly less chance of cross contamination in that establishment, as the chefs and kitchen staff have received the proper training. If you live in Massachusetts (& a few other states ) you have the added comfort of knowing that restaurants are required by law to follow the Food Allergy Awareness Act, which requires that allergen info be posted in kitchens and staff trained on allergens (kudos to Mass. Restaurant Assoc. and Chef Ming Tsai for putting this forth!). A notation must also be on the menu reminding patrons to inform the server if someone has a food allergy. Hopefully more states will follow suit to help raise awareness of food allergies among restaurant staff by enacting a similar law to Massachusetts.
Happy gluten-free dining in 2012!
To see the complete What's Hot list in 2012 visit: http://www.restaurant.org/pressroom/social-media-releases/images/whatshot2012/What%27s_Hot_2012.pdf
For more information on NFCA and GIG's restaurant awareness programs visit: (NFCA) http://www.celiaclearning.com/kitchens; (GIGS/GFRAP): http://www.gluten.net/gfrap/